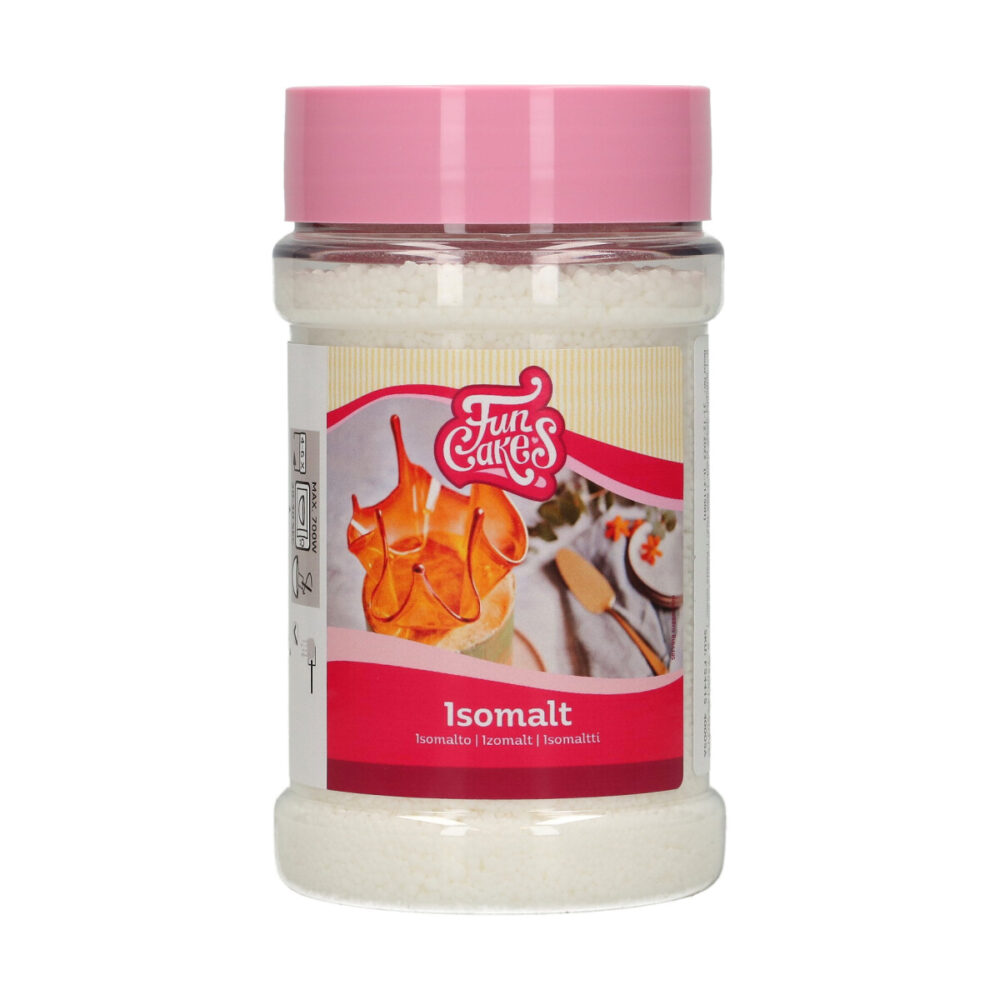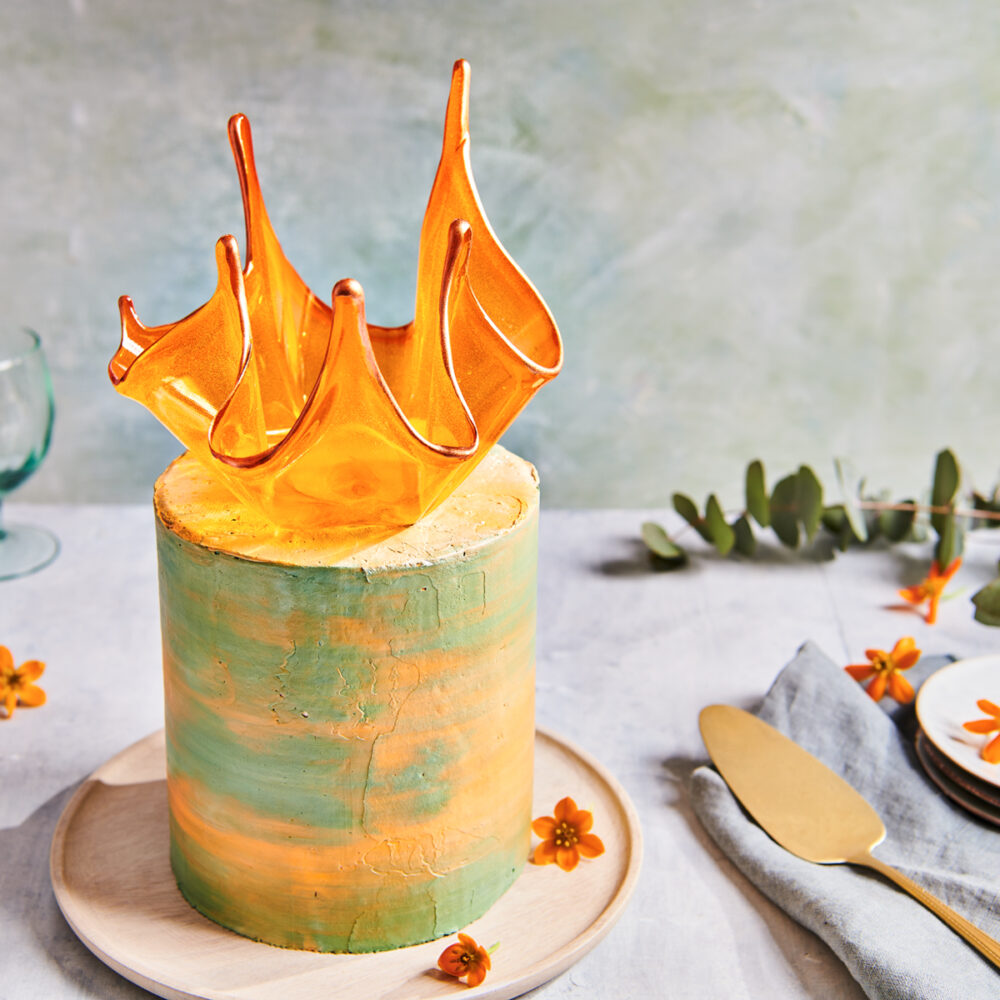 Baking ingredients
Isomalt
Isomalt is a sugar-free sweetener that can be heated to high temperatures without losing its clear colour or sweetness. Isomalt can therefore be melted and reshaped into any desired shape. It's a great product to make impressive cake decorations such as gemstones, windows/glass, mosaics and geode cakes. We often see Isomalt on Frozen cakes! Isomalt is less sweet than sugar, but can be mixed with other sugar substitutes to make it sweeter.
Store in a cool, dark place, 15-20°C.
Nutritional values per 100 g
| | |
| --- | --- |
| Energy | 985 kJ / 236 kcal |
| Fat | 0 g |
| of which saturated | 0 g |
| Carbohydrate | 98 g |
| of which sugar | 0 g |
| Protein | 0 g |
| Salt | 0 g |
Melt the isomalt in a heat-resistant bowl in the microwave at max 700W. Stir well every 20-30 seconds and continue heating in the microwave. Repeat 4-6 times.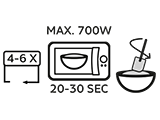 Make sure that the isomalt is completely melted before further processing the product.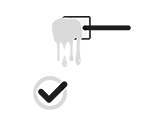 Fill a bowl with cold water. Make sure the bowl of isomalt fits in the water bowl.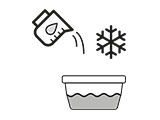 Place the bowl with isomalt in the bowl of cold water for about 5 seconds.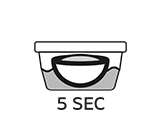 Tip! Colour the isomalt with the FunCakes colourings.
The isomalt is now tempered and can be processed as desired. Pour the isomalt into your mold, or shape it into any desired shape.