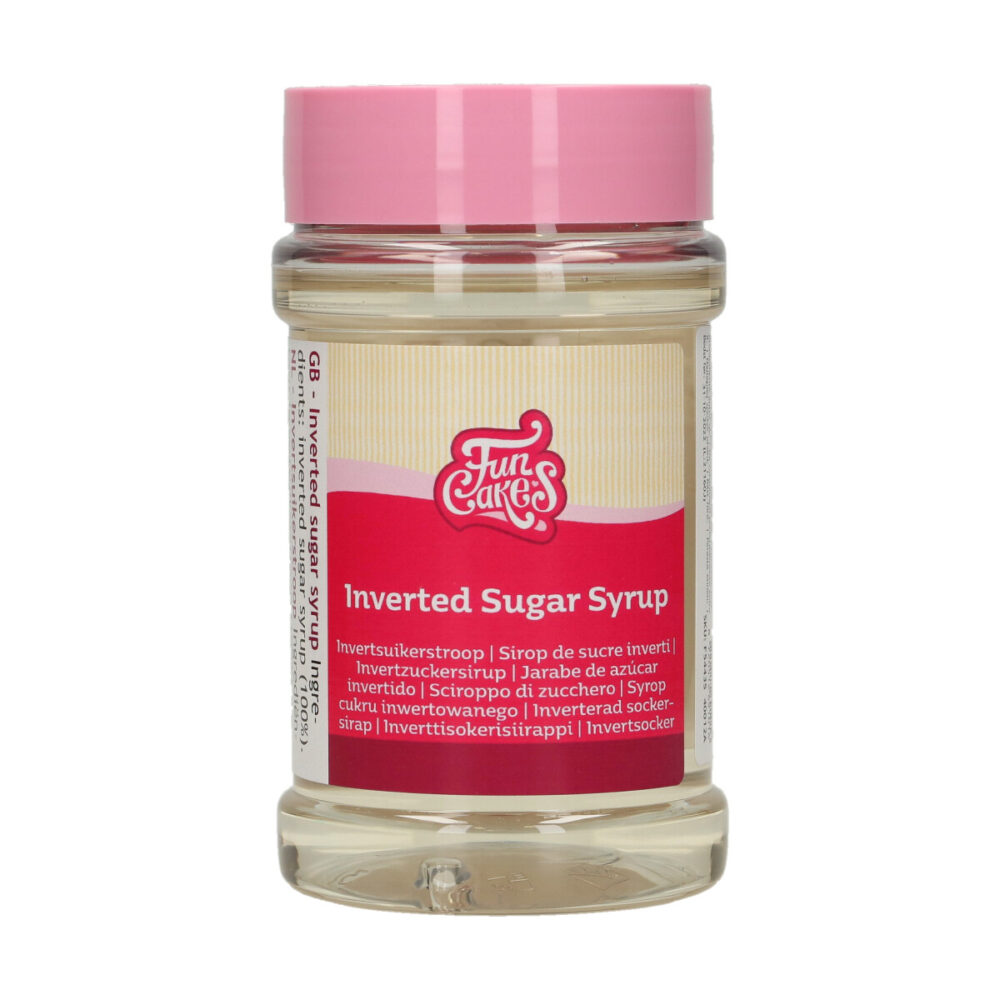 Baking ingredients
Inverted Sugar Syrup
Inverted sugar, also called trimoline, is a mixture of glucose and fructose. It is sweeter than regular sugar and less likely to crystallize. It has a slightly different taste and has a moisturizing effect that keeps cakes fresh for longer. It is also widely used for ganache or glaze. Thanks to the moisturizing effect of the inverted sugar syrup, the glaze and ganache become beautifully smooth, soft and creamy. When used in, for example, gingerbread and brownies, it gives a nice brown colour and a pleasant taste. Finally, the FunCakes inverted sugar syrup lowers the freezing point, which is useful to keep sorbet ice cream softer.
Inverted sugar syrup (100%)
Store in a cool, dry place, 15-20°C.
Nutritional values per 100 g
| | |
| --- | --- |
| Energy | 1199 kJ / 280 kcal |
| Fat | 0 g |
| of which saturated | 0 g |
| Carbohydrate | 70 g |
| of which sugar | 70 g |
| Protein | 0 g |
| Salt | 0 g |