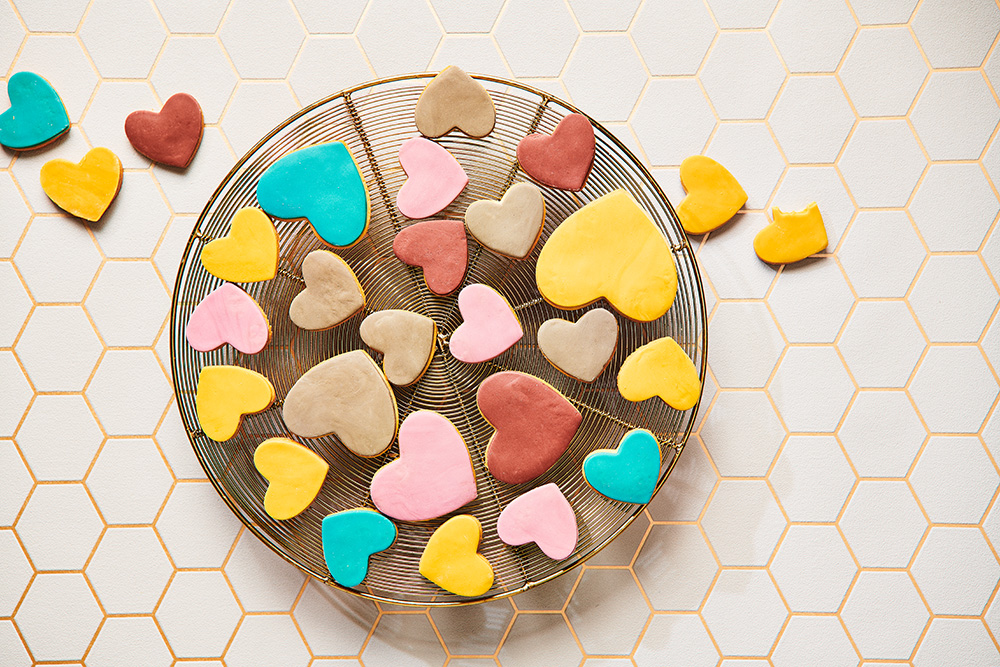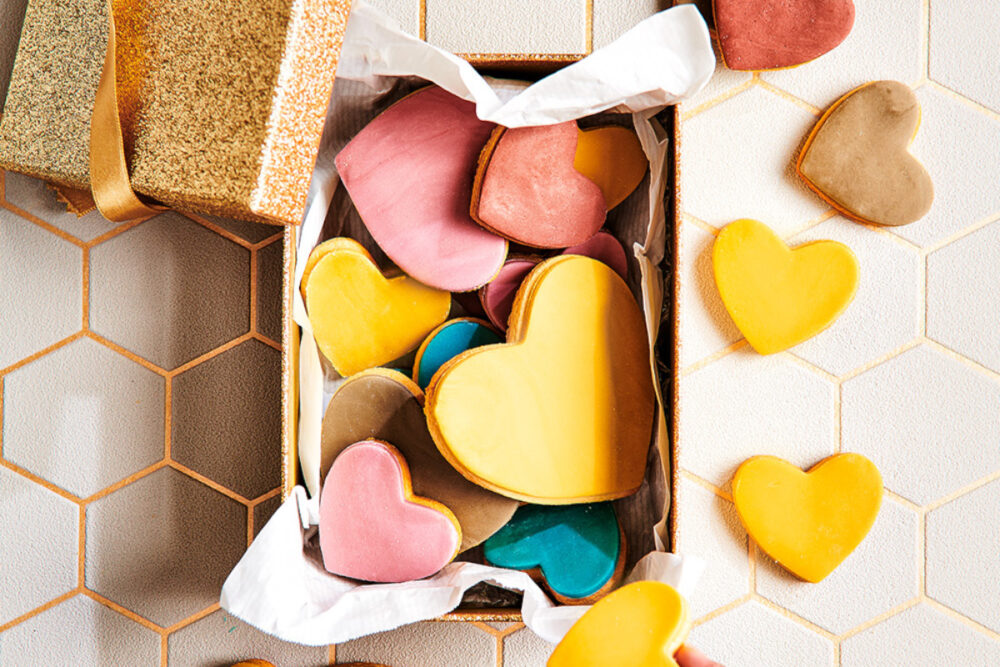 Heart cookies with sugar paste
Nothing tastes better than some simple cookies. They are made in no time and taste extra delicious with the layer of jam. Use the Sugar Paste Colour of the Year range for cookies with the most beautiful colours.
What you need to make your heart cookies with sugar paste:
Ingredients
500 g FunCakes Mix for Cookies
FunCakes Sugar Paste Multipack Earth Colours 5x100 g
150 g soft unsalted butter
1 egg (approx. 50 g)
Apricot jelly or jam
Necessities
Wilton Rolling Pin 50 cm
Wilton Parchment Paper Roll
Dr. Oetker Pastry Brush with Wooden Handle 19,5x2,4 cm
PME Heart Cookie Cutter Set/6
Preheat the oven to 180°C (convection oven 160°C).
Prepare the 500 g FunCakes Mix for Cookies as indicated on the package and, after cooling, roll it out on a floured work surface to a thickness of about 2-3 mm.
Cut out various sizes of hearts and place them on a baking tray lined with parchment paper. Bake the cookies for 10-12 minutes until light brown and cooked. Let them cool flat on the counter.
Spread the cookies very thinly with some apricot jelly or jam. Roll out the colours of sugar paste very thinly and cut out different sizes of hearts. Stick the hearts onto the cookies.
The cookies are best stored in a metal drum. Moisture can escape through the seams of the drum, keeping the cookies fresh for longer. If you store them in an airtight plastic drum, they will quickly become soft.
Just a little while before you can enjoy your cookies. Don't forget to share your creation:
#funcakesbyme