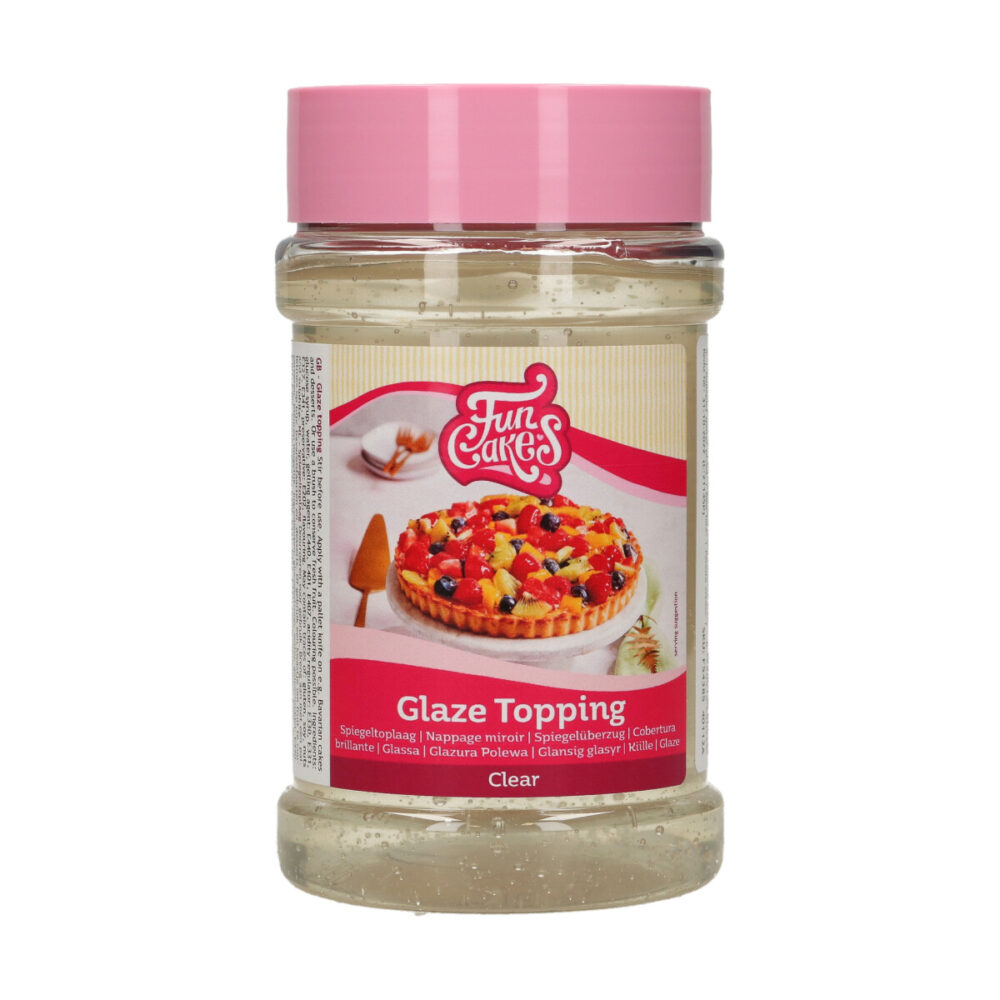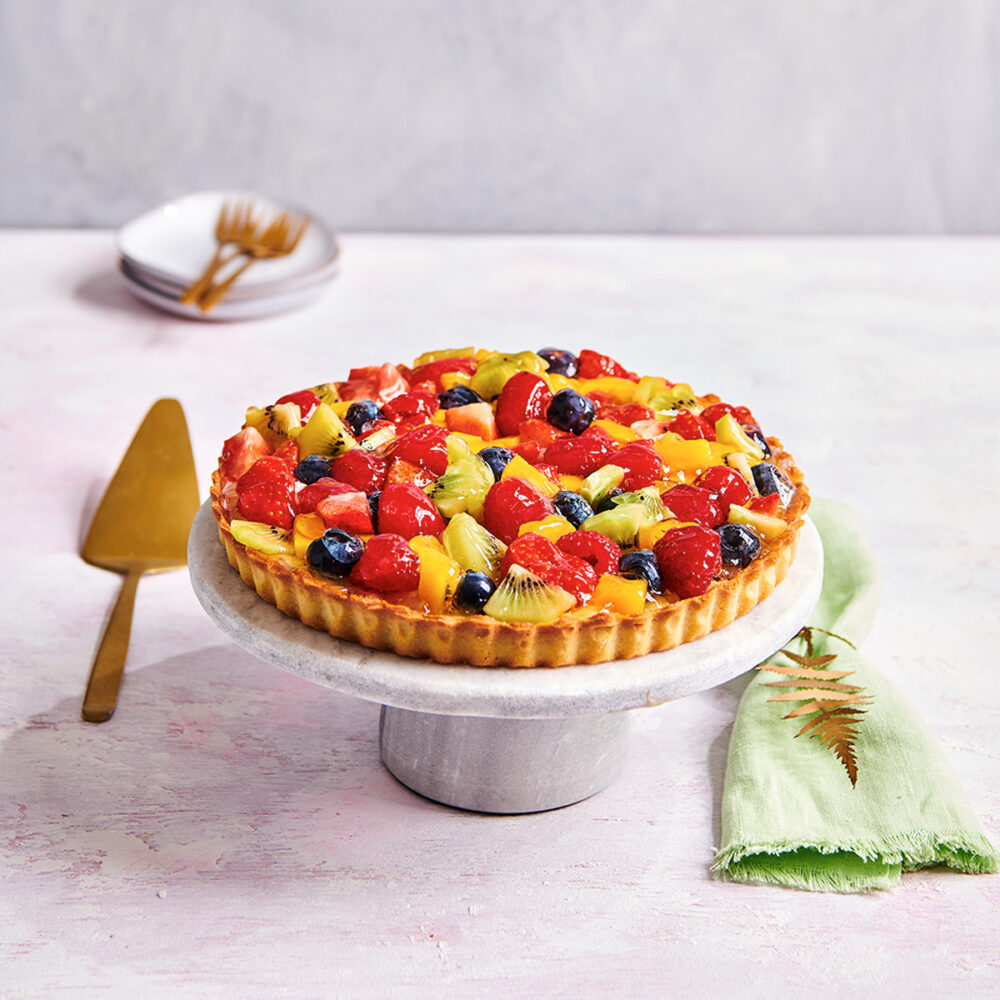 Glaze Topping
Give your bavarois cakes and desserts a luxurious look with the FunCakes Glaze Toppings! Stir the Glaze Topping, or cold gel, before use and then apply a nice smooth mirror layer onto your cake with a palette knife. The Glaze Toppings are available in different colours and flavours and thanks to their beautiful shine, they give your cakes just that bit extra! We particularly recommend this transparent Glaze Topping for fruit pies and pastries. The topping gives the fruit a nice shine and makes the fruit last longer. You can also colour this Glaze Topping yourself with the FunCakes colourings.
Glucose syrup, water, gelling agent: E440, E401, E407, acid: E330, E331, E327, E341, preservative: E202, flavouring.
May contain traces of: gluten, soy, nuts, sulphur dioxide and sulphites (E220-E228) at concentrations of more than 10 mg/kg or 10 mg/l, expressed as SO2.
Store in a cool, dry place, 8-20°C.
Nutritional values per 100 g
| | |
| --- | --- |
| Energy | 1071 kJ / 252 kcal |
| Fat | 0 g |
| of which saturated | 0 g |
| Carbohydrate | 63 g |
| of which sugar | 63 g |
| Protein | 0 g |
| Salt | 0,2 g |
Stir the Glaze Topping well before use.
Tip! Colour the Glaze Topping as desired with the FunCakes colourings.
Apply the Glaze Topping to your cake with a palette knife and smooth out. Or use a brush to apply a nice, shiny layer onto your fruit pastries.
Tip! Use acetate foil around your bavarois cake to apply the Glaze Topping even tighter.
The FunCakes Glaze Topping is only suitable for applying on a flat cake. Do you also want to cover the sides of your cake with a mirror layer, or for example to completely cover a dome cake? Then choose the FunCakes Mirror Glaze.