Win the newest KitchenAid!
The colour of year, everyone is talking about it! We launched the Sugar Paste Colour of the Year Honey Gold a while ago. Perhaps you've already seen it pass by… And on February 9, KitchenAid launched a fabulous new mixer in their Colour of the Year Hibiscus.
Yes honey, you can probably feel it coming! You have a chance to win this beautiful KitchenAid.
We are very curious to see how you get started with our Sugar Paste Colour of the Year. Do you use it on a cake, cupcakes, cookies or in a completely different way? As long as you get creative with the Sugar Paste Colour of the Year Honey Gold. Share it on social for a chance to win a KitchenAid!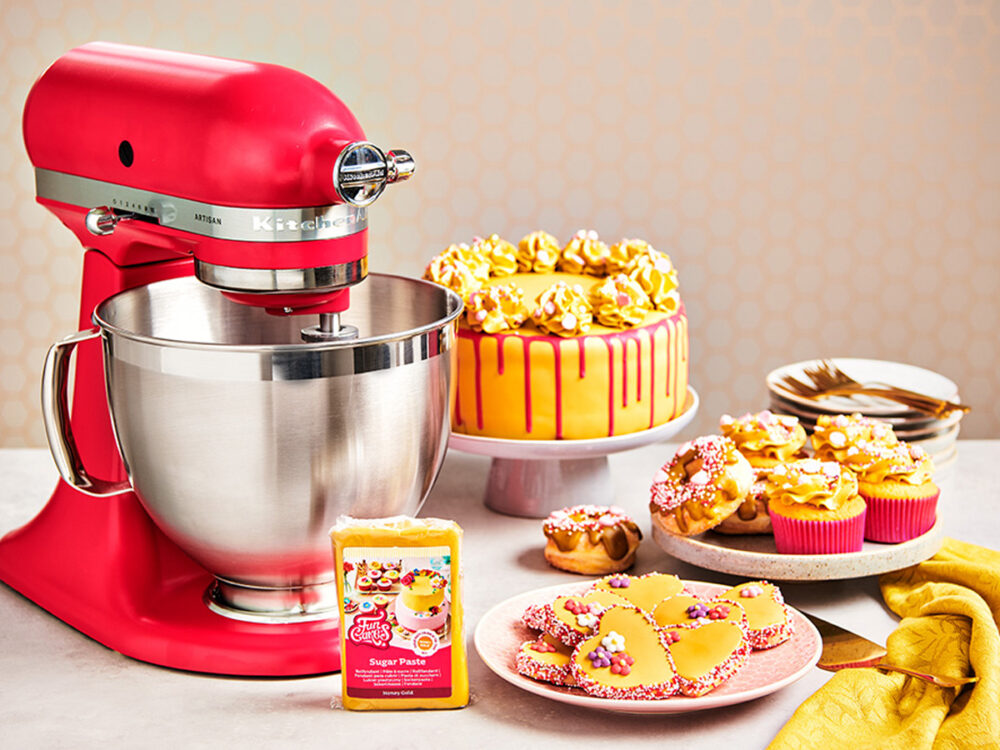 We can already hear you thinking "how do I win this amazing mixer?". We won't keep you waiting any longer… Here's everything you need to know about the giveaway:
Make sure to follow @kitchenAid_nl and @funcakes on social media
Like & share the post in your story and tell us what you are going to bake
Bake your creation with the FunCakes Sugar Paste Colour of the Year Honey Gold
Share your creation with the hashtags #showusthehoney  #funcakesxkitchenaid and make sure you tag @funcakes and @kitchenaid_nl in your post
We are mega curious to see all your creations. Good luck!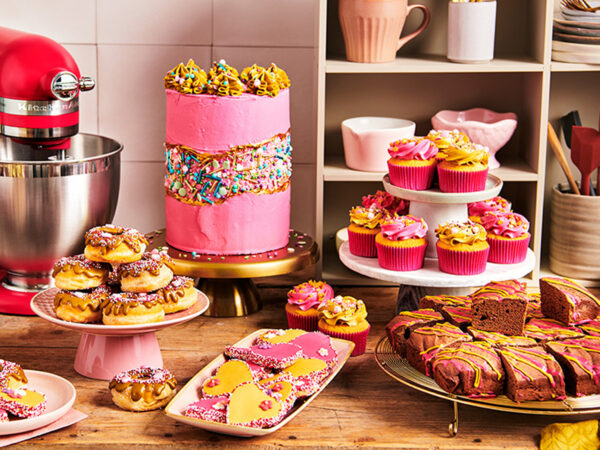 Featured recipe
Honey Gold cupcakes
Go all out with the Colour of the Year Honey Gold and make these beautiful golden pink cupcakes. Add your favorite swirl, decorate it with sprinkles and you're all ready to treat. Are you into something else like a brownie, cake or donuts. Donut worry, we have a lot of recipes with the Colour of the Year!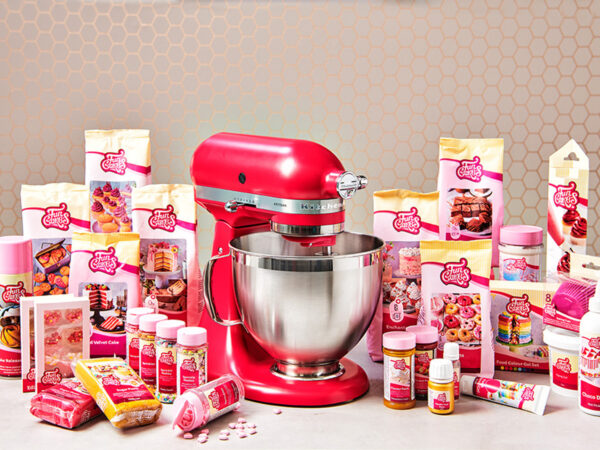 Even more to win!
Win a baking package worth €160
Together we decided to bring some colours into your lives! That's why KitchenAid is SOON giving away 10 times a baking package with FunCakes products worth €160. How amazing is that?
This is what you have to do to win:
● Bake a dessert with a hibiscus touch
● Post it on your IG account and tag @kitcheniad_nl
● Follow @kitchenaid_nl and @funcakes
Keep an eye on their social media for the giveaway! Good luck.
Please note: We are the only account together with KitchenAid to host this giveaway. We will send the winner a private message via our Facebook or Instagram account. Be careful and don't fill in any links or details on fake accounts. If in doubt, you can always send us a message!