Here at FunCakes, we believe that every baking experience should be filled with joy, creativity, and endless possibilities. That's why we are excited to introduce our brand new page dedicated to all things innovative and delightful – the FunCakes New Product Launches!
As your go-to source for all baking enthusiasts, we are committed to keeping you in the loop with the latest and greatest additions to our ever-expanding product line. Our team of passionate bakers and confectionery experts works tirelessly to bring you top-notch baking solutions that unleash your imagination and elevate your creations to new heights.
Whether you're a seasoned pastry pro or just starting your baking journey, the FunCakes New Product Launches page will be your partner in creativity. We'll provide you with inspiring ideas and step-by-step tutorials to help you master the art of baking with our latest offerings. From jaw-dropping cakes and mesmerizing cupcakes to delightful cookies and more, the possibilities are endless.
So, make sure to bookmark this page and keep checking back regularly. We promise to deliver fresh updates and keep the excitement alive with each new release. Get ready to embark on a delightful baking adventure like never before!
Join us in celebrating the magic of baking with FunCakes, and let your imagination run wild with our new product launches. Let's create sweet memories together!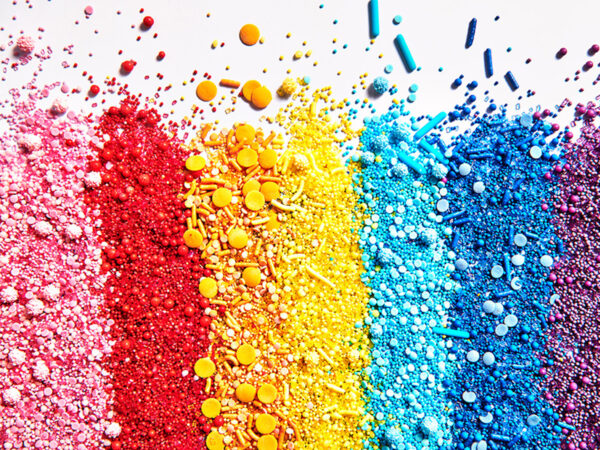 September, 2023
Sprinkle Medleys Rainbow
The FunCakes Sprinkle Medleys are the easiest way to transform your cakes and cupcakes into something cheerful in theme. We always mix and match the best sprinkles to create new sprinkle medleys. In one jar you will therefore find a combination of sugar figures, pearls, mimosas, confetti, sugar strands and nonpareils. We have a sprinkle medley for every theme, because we keep finding great combinations to give your treats the perfect finishing touch.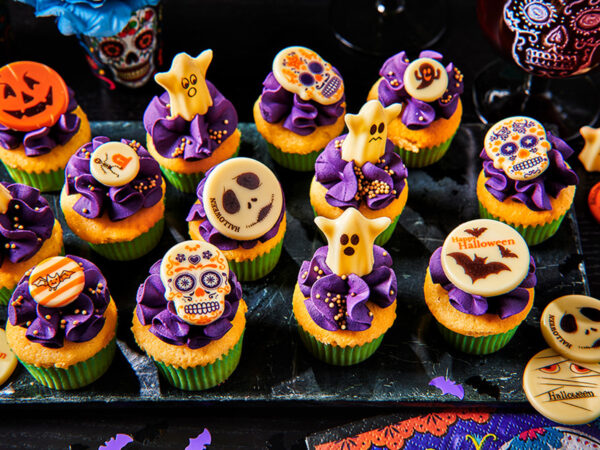 August, 2023
Halloween products
Trick or treat? We'd love to make treats. This year we've made so new products and recipes for you! Decorate your cakes with these FunCakes Chocolate Decorations 3D Ghosts. These decorations are made of real Belgian chocolate and you should definitely give them a try. Or bake your cupcakes in of our new baking cups.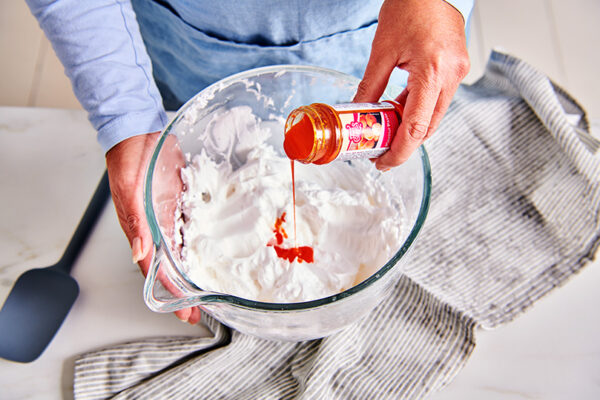 August, 2023
FunCakes Flavour Paste
With the FunCakes flavour pastes you add a fresh fruity flavour, soft nut flavour or deep coffee flavour to your bavarois, Enchanted Cream® or Buttercream. The pastes can also handle the heat of the oven, meaning you can add them to your cupcake or sponge cake batter. A surprising effect to your cake! Do you like some variation? Then always make sure to have a few flavour pastes at home.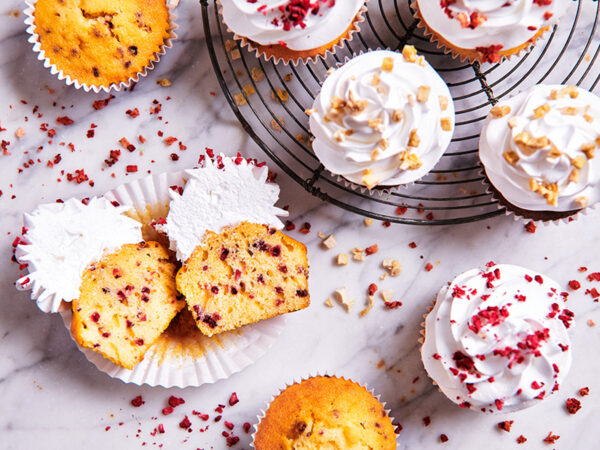 July, 2023
FunCakes Freeze Dried Fruit
The Freeze Dried Fruits from FunCakes are a healthy and delicious way of adding flavour and colour to your treats! Freeze drying keeps all nutrients, flavour and colour intact. So no additives, colourants, flavourants or preservatives have been added to these Banana. Just pure bananas, raspberry and red currant that give your treats a fruity look ánd taste! Use them as a decoration on cupcakes, cakes and desserts or add them to buttercreams, fillings, breakfast cereals or smoothies. The freeze dried fruits are bake stable, meaning you can also add them to batters before baking! Available in multiple flavours and colours.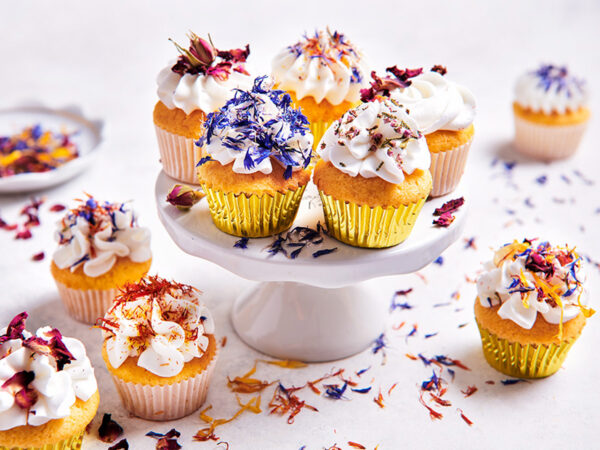 June, 2023
FunCakes Edible Flowers
The FunCakes Edible Dried Flowers is a stunning collection of delicately dried flowers that are perfect for decorating cupcakes, cakes and other baked treats. Available in a range of vibrant colours and shapes. These beautiful flowers are carefully dried to preserve their beauty, fragrance, and taste, making them ideal for adding a touch of sophistication and beauty to any dessert or pastry. Made from natural ingredients, they are safe for consumption and perfect for adding an extra touch of elegance to any occasion. Try FunCakes Dried Edible Flowers today and impress your guests with your creativity and baking skills!