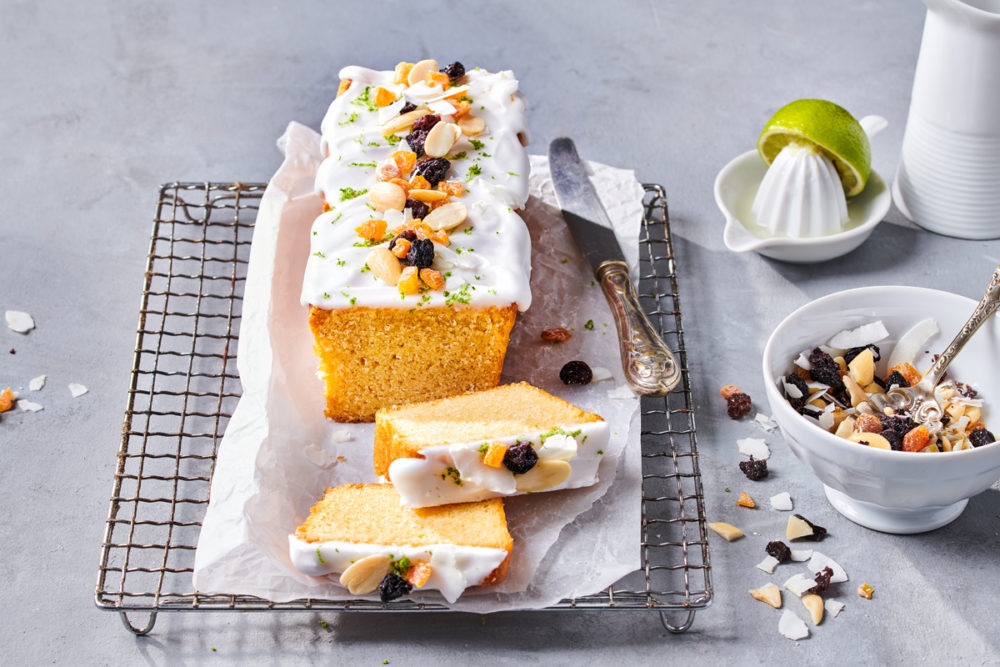 Vegan Cake
Let everybody enjoy this delicious vegan cake with a vegan frosting. Dress it up with some nuts, coconut flakes and raisins.
What you need to make your vegan cake:
Ingredients
400 g FunCakes mix For Vegan Cake
385 g FunCakes Icing Sugar
FunCakes FunColours Paste Food Colour White Snow
180 ml Plant based oil
180 ml water
120 g Plant based butter
120 g crisco
60 ml sojamilk
Vanilla extract
Zest of 1 lime
Coconut flakes
Raisins
Nuts
Necessities
Wilton Cooling Grid
Wilton Decorater preferred spatula
Patisse Baking Pan 20 - 35 cm
Preheat the oven to 180°C (convection oven 160°C).
Prepare 400 gram FunCakes Mix for Vegan Cake as indicated on the package. Grease the baking pan using baking spray and put the batter in the baking pan. Bake the cake in 50 minutes. After baking, release the cake on a cooling grid to let it cool down.
Make the buttercream as follows: Place the wajang (at room temperature), the crisco, the soy milk and the vanilla extract in a mixing bowl and mix until smooth and lump-free. Add the icing sugar all at once and mix it at a low speed until smooth. If necessary, add some white dye to make the cream brighter.
Spread the buttercream with a palette knife over the top of the cake, sprinkle with lime zest and the nuts, coconut flakes and raisins.
Just a little while before you can enjoy your cake. Don't forget to share your creation:
#funcakesbyme