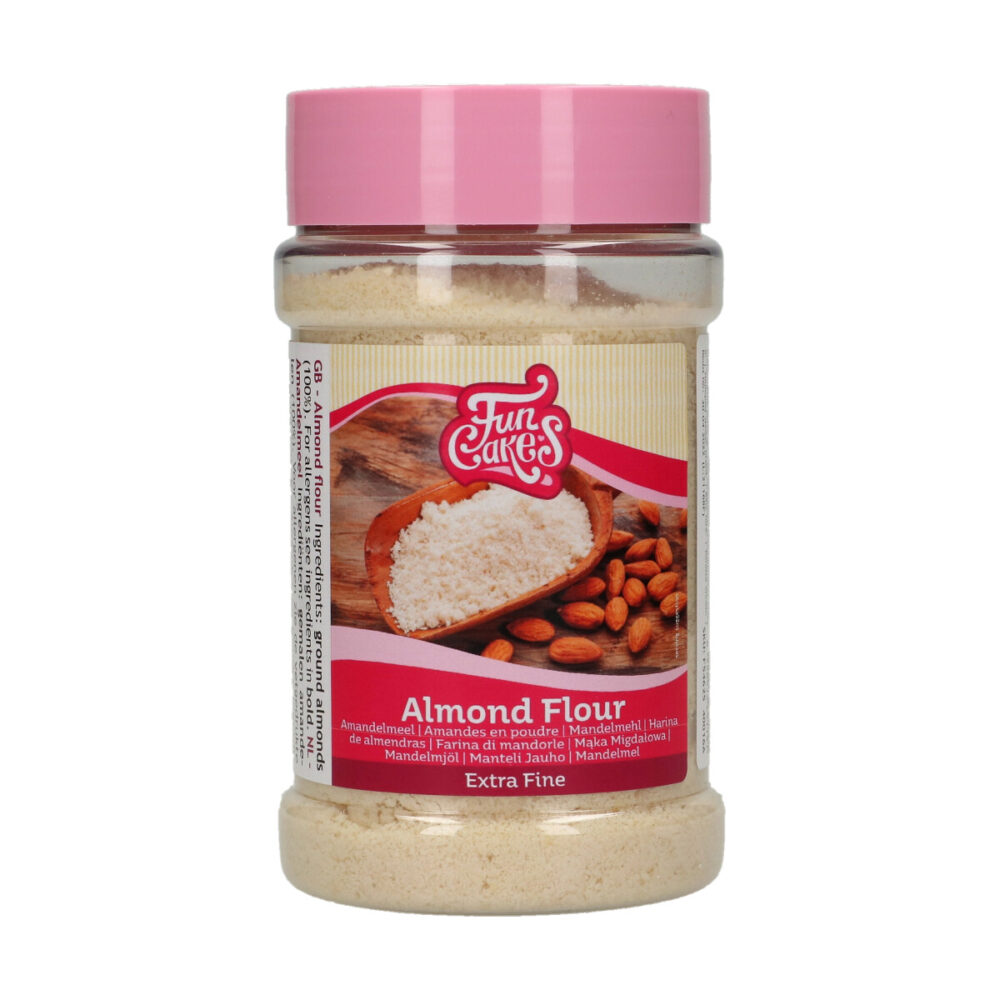 Baking ingredients
Almond Flour Extra Fine
Almond Flour Extra Fine from FunCakes consists of 100% very finely ground, blanched almonds and therefore contains no skins. You use it in particular for baking almond cake, almond cookies or macarons, but it can also be used in other recipes as a substitute for regular flour. When using the FunCakes almond flour, your cakes, cookies and macarons get a delicious almond flavour.
80% of this almond flour is finer than 0,8 mm. For delicatie cookies such as macarons we therefore recommend this extra fine almond flour.
For allergens, see ingredients in bold.
Store in a cool, dry place, 8-20°C.
Nutritional values per 100 g
| | |
| --- | --- |
| Energy | 2514 kJ / 600 kcal |
| Fat | 52,4 g |
| of which saturated | 4 g |
| Carbohydrate | 5,8 g |
| of which sugar | 4,6 g |
| Protein | 21,4 g |
| Salt | 1,9 g |
Almond flour as an alternative to wheat flour
Almond flour is made from ground almonds. It is a flour that is very suitable for all kinds of baking recipes, because the batter keeps more moist and the result is therefore smoother than when using, for example, wheat flour. Almond flour consists of healthy fats, proteins and vitamin B. It is often used as a low-carbohydrate or high-protein alternative to wheat flour.