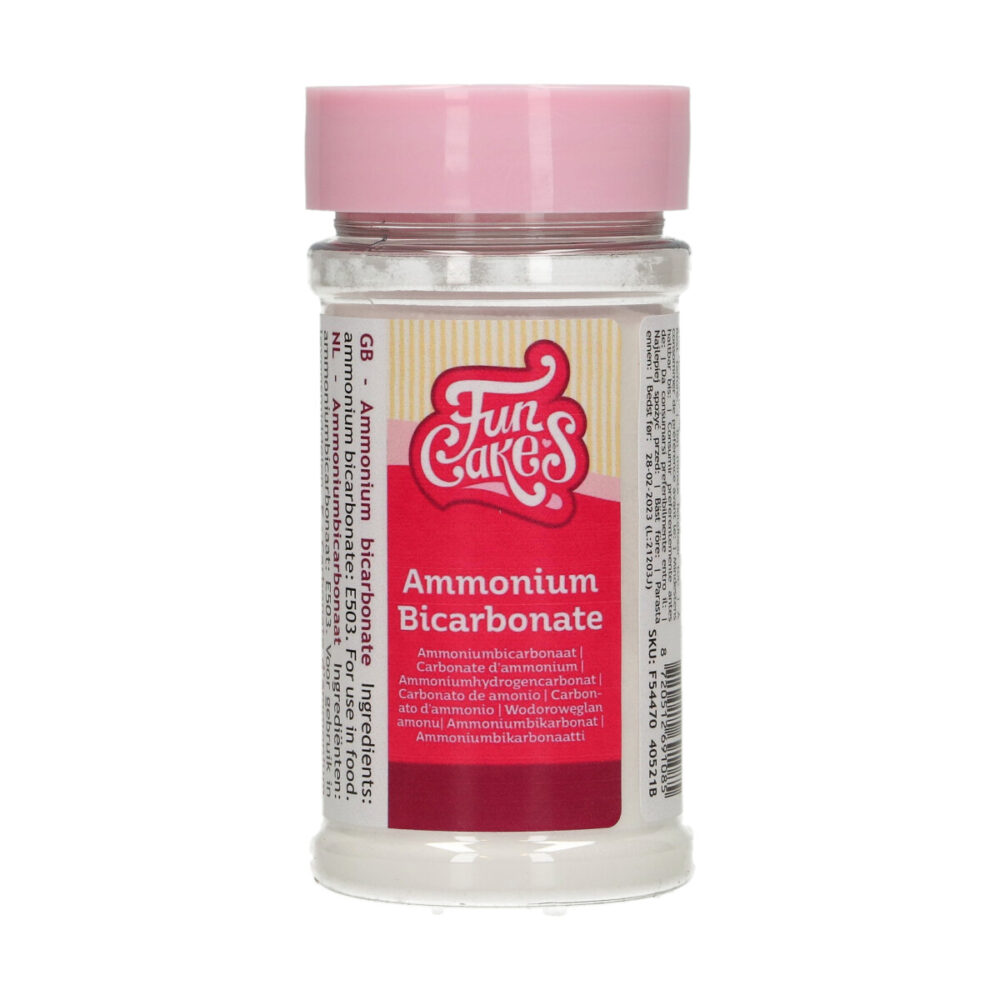 Ammonium bicarbonate
Ammonium bicarbonate is a leavening agent used for flat pastries that are baked briefly and therefore need to rise quickly. So you use it, for example, with dutch egg cakes, waffles, crispbread and other thin cookies. Ammonium bicarbonate is also known under the names ammonium or baker's ammonia. This product cannot be used to make cakes rise, the released gases must be able to evaporate well. Is your treat thicker than a waffle, then we recommend to choose a different leavening agent. It is therefore also important to let the cookies cool down well after baking before you pack them, otherwise they will have an unpleasant taste.
Store in a cool, dry place, 8-20°C.
Nutritional values per 100 g
Ammonium bicarbonate gives and explosive and fast leavening for products that are baked briefly. When a product with ammonium bicarbonate is heated, no water is released, allowing the cookies to bake quickly and dry faster.
It is important that your cookies can lose their heat well after baking. When too much residual heat remains in the cookies, a weird ammonia taste can develop. While this is harmless, it is very unpleasant. Allowing your cakes to cool completely before packaging prevents this from happening.