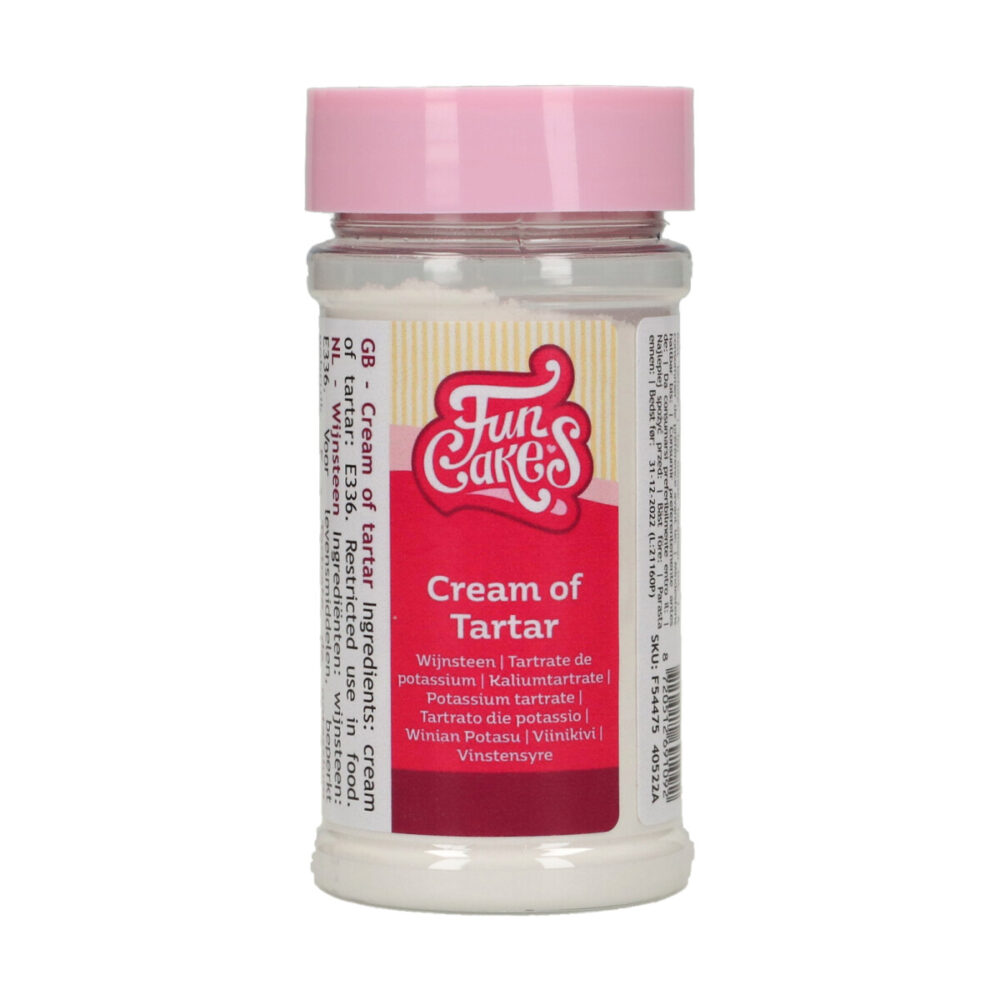 Cream of Tartar
Cream of Tartar, is a natural salt from the wine production and is used in many different baking recipes, such as making meringues and angel food cakes. It stabilizes products such as whipped cream and egg whites. Adding a pinch of cream of tartar when whipping egg whites will accelerate foaming and stabilize the texture. The same accounts for whipped cream, it sinks less quickly when some cream of tartar has been added. In addition, it is used in some recipes to prevent sugar crystallization and, when combined with baking soda, it's a leavening agent.
Potassium tartrate (E336).
Keep cool and dry, 12-20°C.
Nutritional values per 100 g
| | |
| --- | --- |
| Energy | 0 kJ / 0 kcal |
| Fat | 0 g |
| of which saturated | 0 g |
| Carbohydrate | 0 g |
| of which sugar | 0 g |
| Protein | 0 g |
| Salt | 0 g |
Don't confuse cream of tartar with tartaric acid! FunCakes has both cream of tartar and tartaric acid in its range. Although these two products are used in a similar way, they are not exactly the same. Check your recipe carefully to see which of these two ingredients you need.