Welcome to the FunCakes world of kawaii – where cuteness reigns supreme and creativity knows no bounds! If you're a fan of all things adorable, charming, and whimsical, you've come to the right place. Kawaii, also called 'カワイイ'in Japanese, means cute or sweet. It is a part of Japanese culture that is all about cuteness.
Our goal is to provide you with everything you need to create your very own kawaii masterpieces, whether you're an experienced baker or just starting out. From recipes to step-by-step guides to helpful tips and a lot of fun and creativity, FunCakes has it all.
Dive into the world of cuteness
Everything you need to know about kawaii
Kawaii, also "カワイイ" in Japanese, means cute and the Japanese know how to do cute! Kawaii is a whole culture devoted to all things adorable. We're talking dolls so cute they could make your heart melt, animals so precious you'll want to take them all home, and figurines so charming they could make you happy! At FunCakes, we saw this trend and we knew we had to get in on the kawaii action. Imagine munching on some kawaii cookies or biting into a kawaii cake – talk about a sugar rush of cuteness. In our blog we will tell you all about Kawaii, think about the origin, examples, the trend and of course a lot of inspiration. Get yourself ready for a cuteness overload!
Featured recipe
Kawaii cake with modeling figures
When you think of kawaii, you probably think about a cake, with a lot of colours and cute kawaii figures. Ofcourse we had to make one!
Prepare 330 g FunCakes Mix for Sponge Cake Deluxe and 200 g FunCakes Mix for Buttercream as directed on the package.
Knead the 500 g FunCakes Sugar Paste Pastel Green and the 500 g FunCakes Sugar Paste Pastel Pink smoothly, roll it out to a thickness of about 2-3 mm and line the two cake with it.
Make different kawaii figures, such as animals or fruit.
To see the full preparation instructions, click on the button.
Tip!
How to make kawaii figures
Kawaii is like a magical land with cuteness overload! Imagine a world full of sweetness, cuteness, and colour... all of which you can eat! We've got recipes for kawaii figures that will make you instantly happy. If you need a little extra help, no worries! Our blog has got you covered. We'll guide you step by step on how to create these adorable kawaii figures. What are you waiting for? Let's get baking!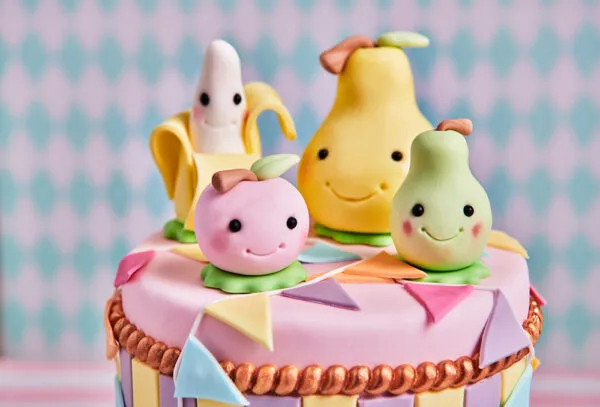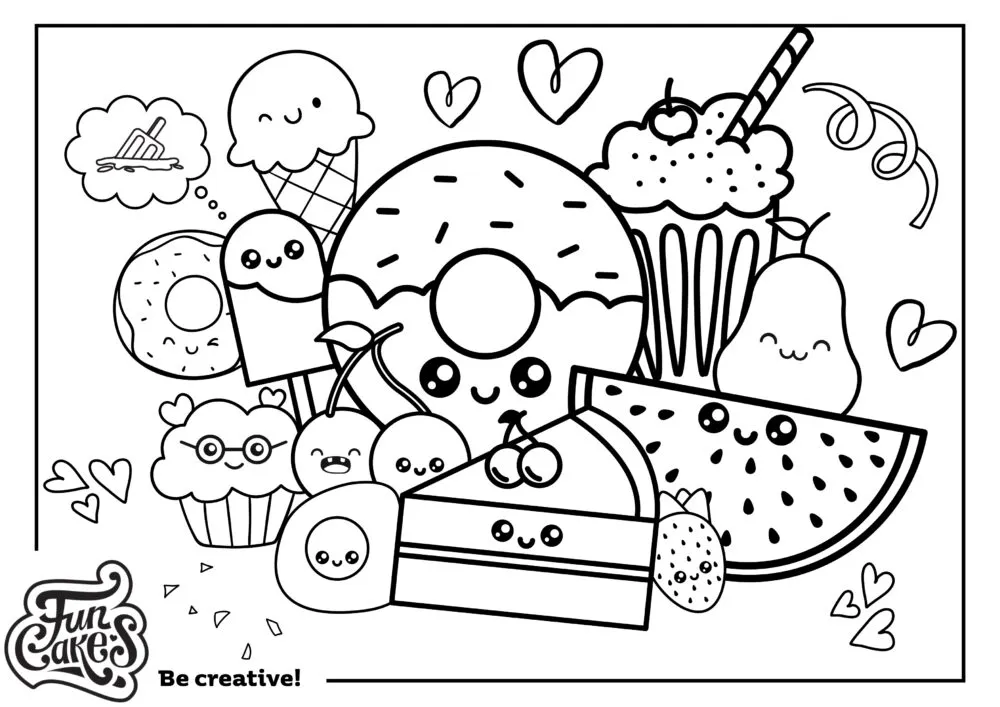 Don't forget to share your creations and drawings with us! Use the hashtags #funcakesbyme & #funcakesfriends and don't forget to tag us.