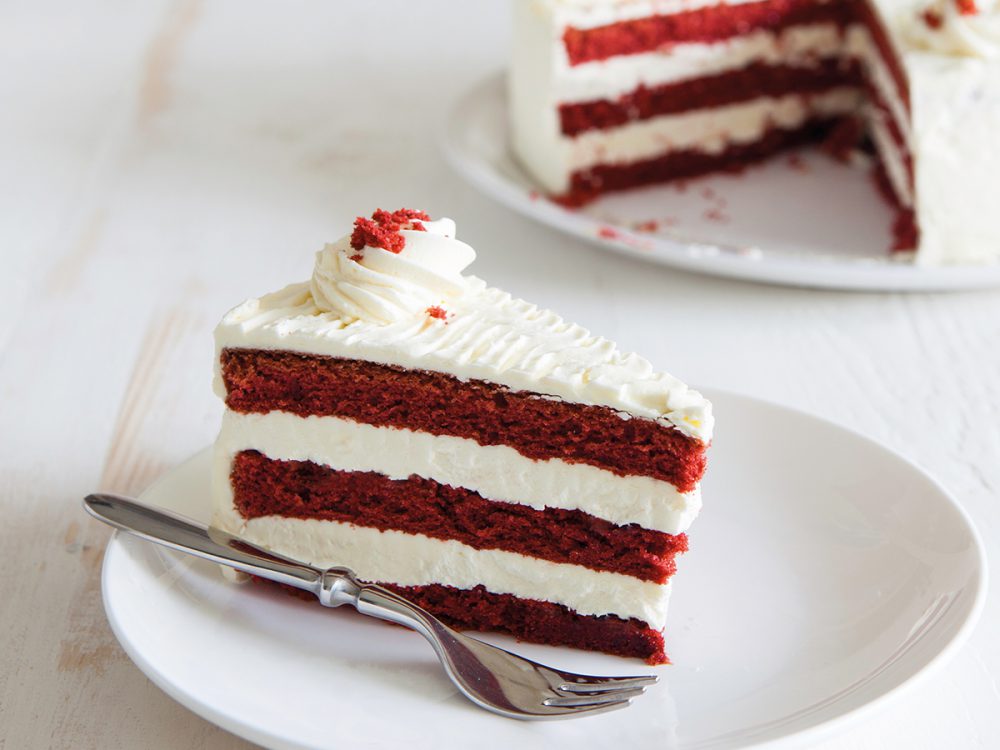 Red Velvet Cake
This basic red velvet cake recipe is ideal for a deliciously creamy red velvet cake. Everyone knows this red appearance and is incredibly tasty.
What you need to make your red velvet cake:
Ingredients
330 g FunCakes Mix for Red Velvet Cake
2 eggs (approx. 100 g)
65 ml vegetable oil
130 ml water
Necessities
FunCakes Bake Release Spray
Wilton Decorator Preferred® Deep Round Pan Ø 20x7,5cm
Wilton Chrome-Plated Cooling Grid
Verwarm de oven voor op 175°C (heteluchtoven 160°C).
Vet de bakvorm in met de bakspray en verdeel het beslag in de bakvorm.
Bak de cake in het midden van de voorverwarmde oven in 30 – 35 minuten gaar en laat het vervolgens afkoelen op het afkoelrek.
Tip! Vul of garneer de red velvet cake met botercrème of roomkaas glazuur.
Just a little while before you can enjoy your basic recipe. Don't forget to share your creation:
#funcakesbyme