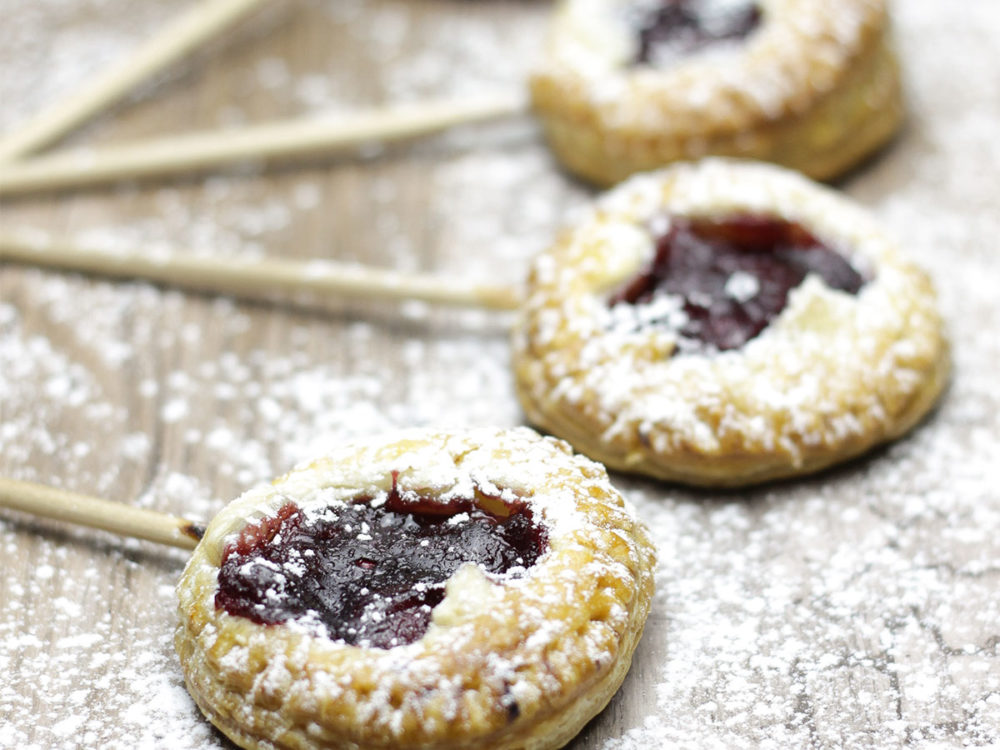 Cherry pops
These delicious cherry pops from puff pastry and pie filling are perfect as treats in the classroom or on the table during a party. Who will you enjoy this delicacy with?
What you need to make your cherry pops:
Ingredients
FunCakes Icing Sugar
10 slices puff pastry
Cherry pie filling
1 egg (approx. 50 g)
Necessities
Wilton Lollipop sticks
Wilton Parchment Paper
Round cutter 5 cm
Small cutter of your choice
Preheat the oven to 210°C (convection oven 200°C).
Defrost the puff pastry and cut out 20 rounds. Then cut out the middle of 10 rounds with a cutter of your choice.
Place the whole round on a stick and place a bit of cherry pie filling on top. Lubricate the edges a bit with some water and place the round with the cut out middle on top. Press the edges together with a fork.
Lubricate the top with a beaten egg. Bake the cherry pops in approx. 20 minutes. Let the cherry pops cool down and finish with some icing sugar.
Just a little while before you can enjoy your pops. Don't forget to share your creation:
#funcakesbyme