Gender reveal parties, baby showers or baby drinks. We sure celebrate the birth of a little one better than ever before. And why wouldn't we, cause is there anything more special than that? So spoil that soon-to-be parents and welcome their newborn baby to the world with special treats and nice get-togethers!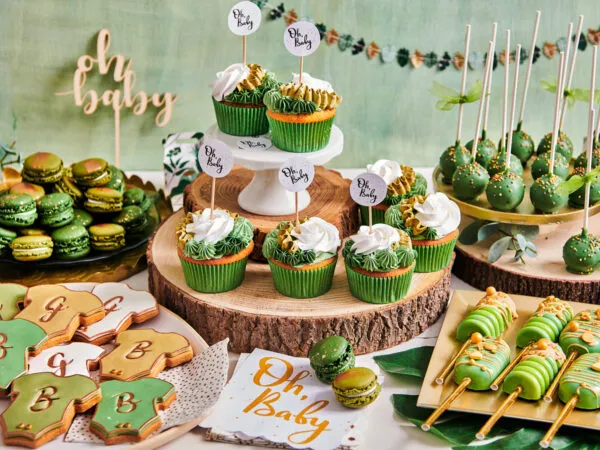 When blue or pink is not an option..
Let's go botanical!
Is your friend not such a girly girl type so should her baby shower be a little less sweet and soft? Or is the gender a surprise until birth and is pink or blue simply not an option? Then consider a Botanical Baby Shower!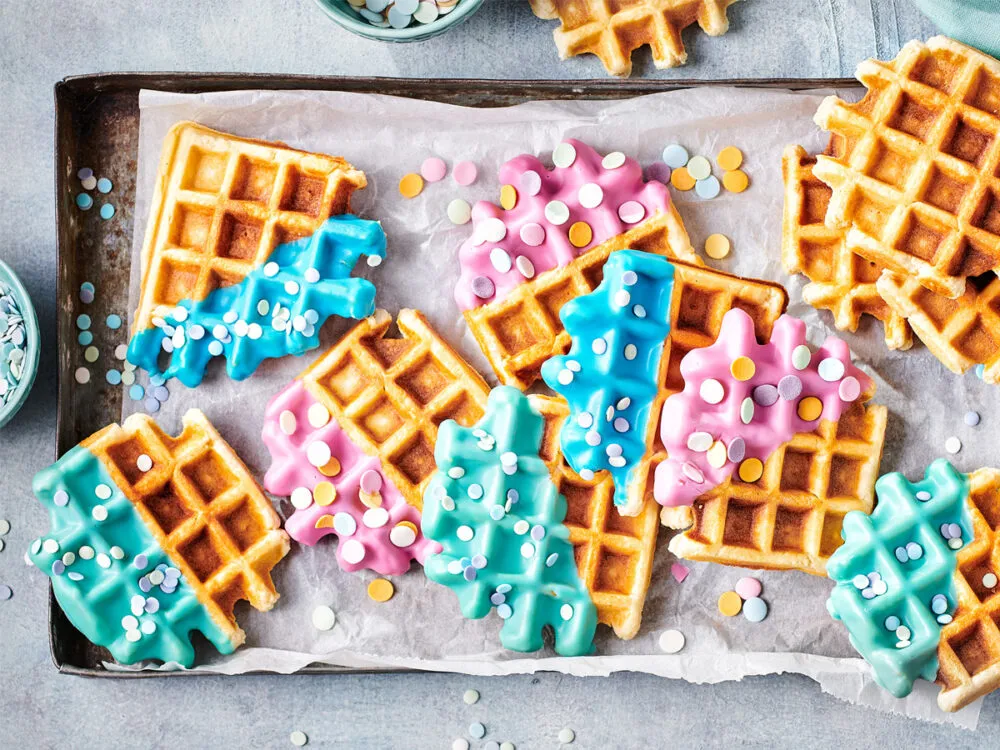 For the next two months, FunCakes will be all about baby showers, gender reveal parties and treats for the big brother and sister! So this was just the very start…
Many more recipes from the above baby shower sweet tables will be online soon. In addition, we will come up with fun gender reveal recipes and an extensive blog about how to reveal the gender of your child using baking! Because besides an awesome gender reveal cake, there are so many more fun options for a sweet reveal. Finally, keep an eye on this page and our social media channels for awesome giveaways!
We'll keep you posted! x