FunCakes Friend: Rosemarijn from Numbersixtysix
In celebration of her 1 year anniversary on TikTok, Rosemarijn from Numbersixtysix has made a delicious chocolate cake with FunCakes! On this page you can find the products she used and some recipes you can use to recreate the cake.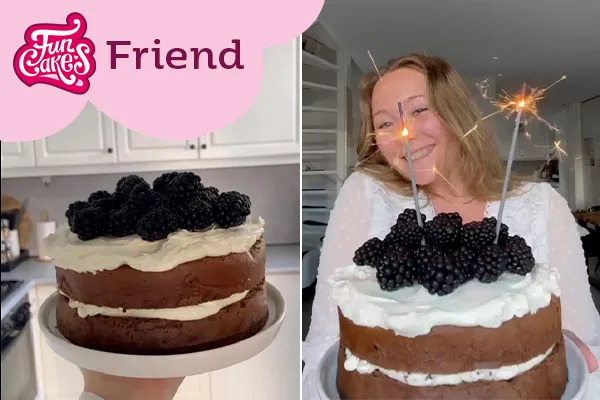 Rosemarijn made a cake from choco sponge cake and she added some chocolate drops for a fudgy texture. She filled the cake with white chocolate flavoured buttercream and added some crunch with chocolate sprinkles and hazelnut crunch. She finished it off with some fresh blackberries on top.
Shop FunCakes
Did you get inspired and ready to get started? You can easily shop the products at a store nearby or online at one of the many web shops. Find a point of sale via the button below!