FunCakes Friend: Eef Kookt Zo
A cake that is a party to see! Eva from Eef Kookt Zo baked a delicious plate cake with FunCakes products and decorated it with buttercream and various confetti sprinkles. Here you can find all the products she used and a few recipe ideas.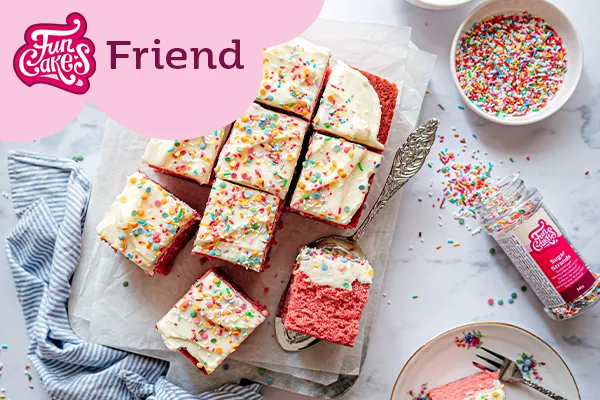 Eva made her cake using FunCakes baking soda and vanillin sugar. But you can also make the sheet cake very easily with the Mix for Cake Blondie. Just add a flavour paste of your choice and the colouring to give it a nice pink colour. Put the buttercream on top and decorate it with the sprinkles. This is how you make a super festive cake! Click on the button for Eva's post and find all the products below.
Shop FunCakes
Did you get inspired and ready to get started? You can easily shop the products at a store nearby or online at one of the many web shops. Find a point of sale via the button below!