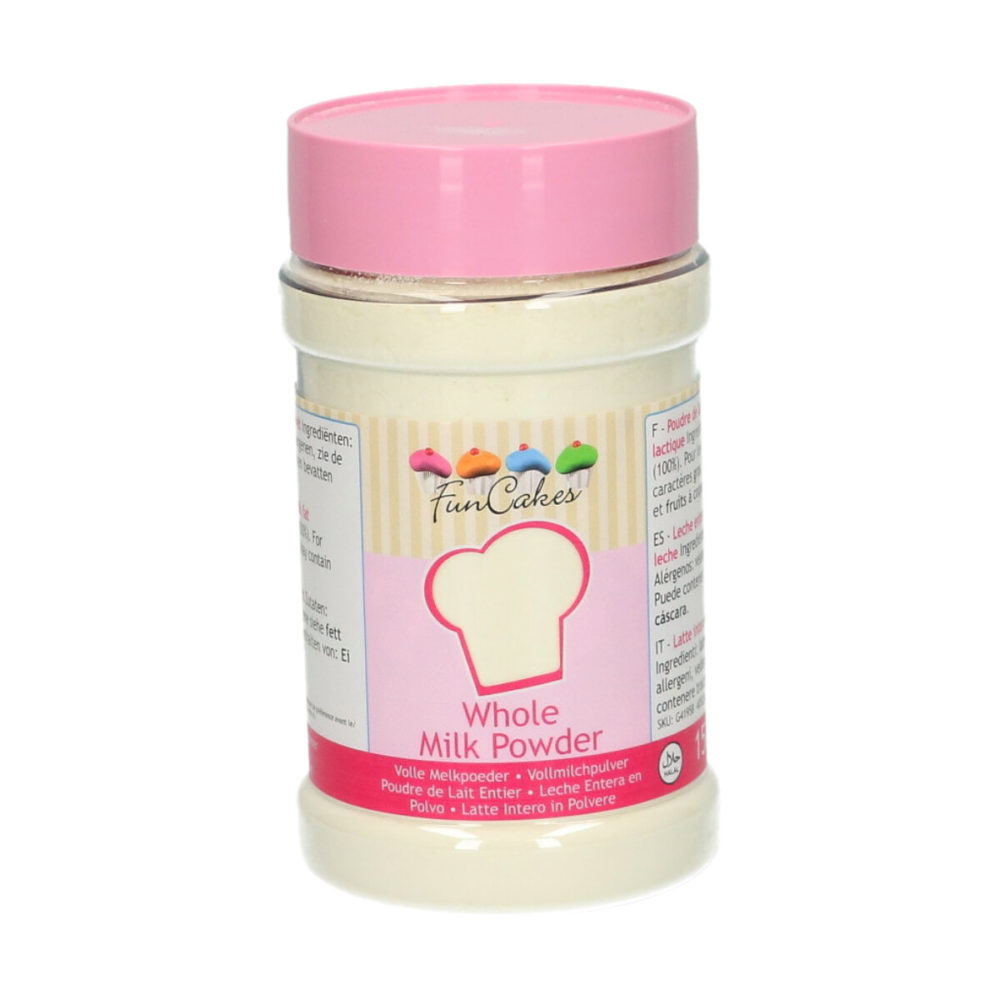 Baking ingredients
Whole Milk Powder
Whole Milk Powder from FunCakes adds a specific texture and flavour to baked goods and it enhances the taste of your baked treat by adding a hint of extra sweetness and giving them a creamier texture.
Whole milk powder (100%). For allergens, see ingredients in bold.
May contain traces of: egg and nuts.
Store in a cool, dry place, 15-20°C.
Nutritional values per 100 g
When heated, sugars from the milk powder can also become caramelized, which adds a rich taste and gives cakes a browner tone.
It also results in a more moist cake, brownie or cookie.
26% milk fat