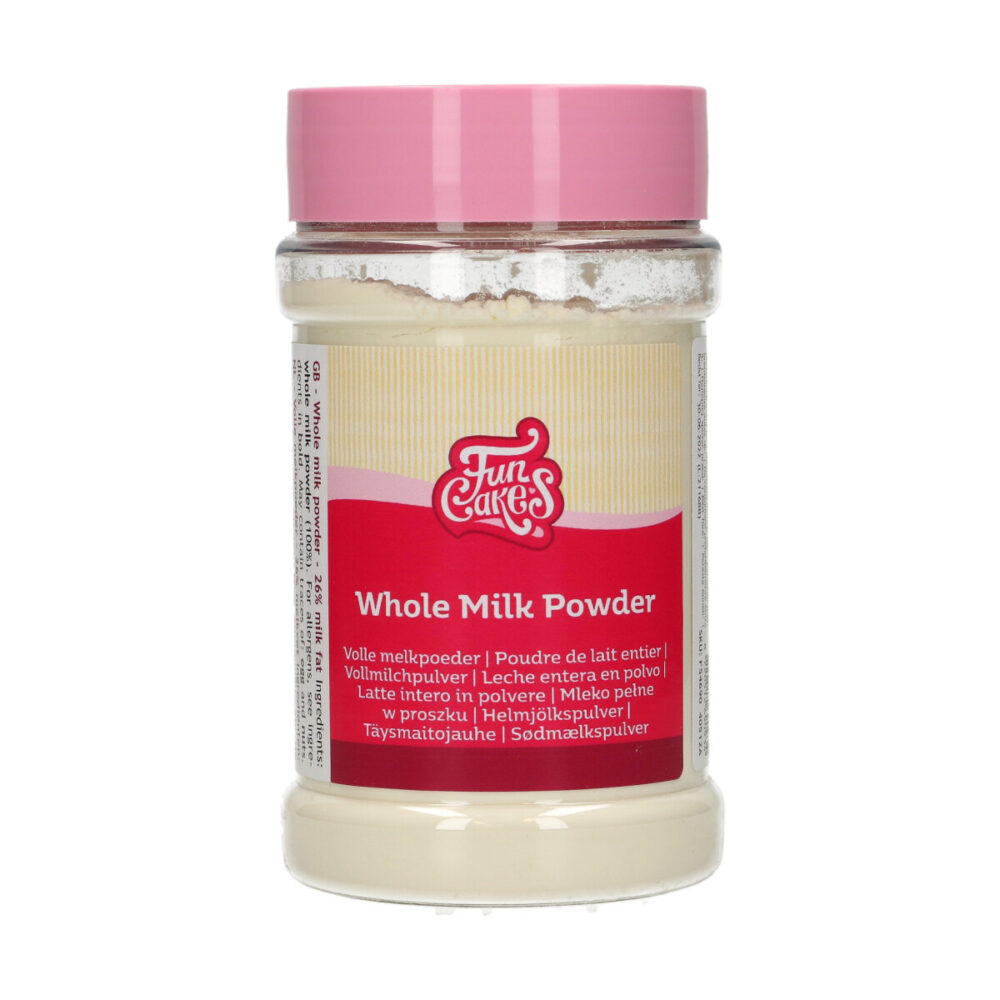 Baking ingredients
Whole Milk Powder
With the FunCakes Whole Milk Powder you add a creamy texture and a touch of extra sweetness to your treats. It also makes your cakes, brownies or cookies extra creamy by adding a bit more moist. A little whole milk powder is also often added to dough or batter to make the treats colour golden brown more quickly and more beautifully in the oven. Because of the heat, the milk sugar in the whole milk powder can caramelize, ensuring a richer taste and beautiful brown colour.
Milk powder (100%) (whole).
For allergens, see ingredients in bold.
May contain traces of: egg, nuts.
Store in a cool, dry place, 15-20°C.
Nutritional values per 100 g
| | |
| --- | --- |
| Energy | 2127 kJ / 508 kcal |
| Fat | 28 g |
| of which saturated | 17,5 g |
| Carbohydrate | 37,5 g |
| of which sugar | 37,5 g |
| Protein | 26 g |
| Salt | 1 g |
Milk powder is nothing more or less than milk from which the water has been extracted. As a result, you only have the dry powder left. If you would add water to the whole milk powder again, you will get milk again. FunCakes Whole Milk Powder contains 26% milk fat.