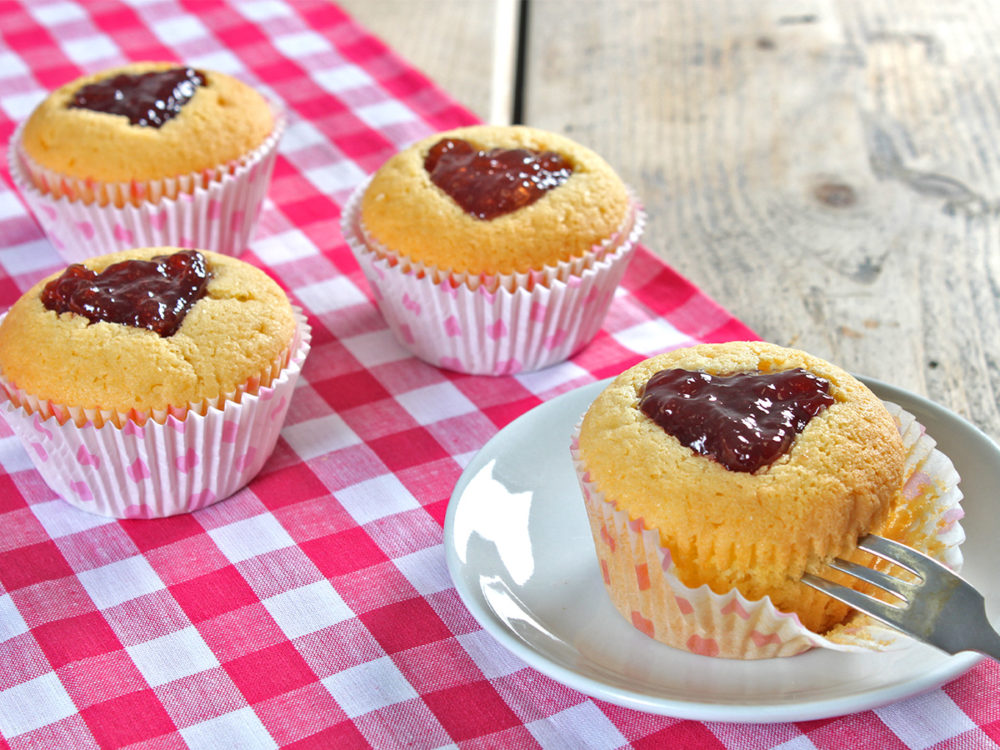 Filled heart cupcakes
This easy recipe is slightly different than our other cupcakes, because we have replaced the butter with whipped cream. That makes it slightly different, but just as tasty!
What you need to make your filled heart cupcakes:
Ingredients
500 g FunCakes for Cupcakes
250 ml whipping cream
5 eggs (approx. 250 g)
Jam
Necessities
Wilton Recipe Right® Muffin Pan
Wilton Cooling Grid
House of Marie Baking Cups Polkadot White/Baby Pink
Cutter heart 4 cm
Preheat the oven to 180°C (convection oven 160°C).
Mix 500 grams of FunCakes Mix for Cupcakes with 5 eggs and 250 ml unbeaten whipped cream in 4 minutes to a smooth batter on the lowest speed. Line the baking cups in the muffin baking pan and divide the batter. Fill the baking cups until they are half full. Bake the cupcakes in approx. 18 minutes golden brown.
When the cupcakes are cooled down, cut out a heart with the cutter of 2 cm deep. Stir the jam and fill the heart with the jam.
Just a little while before you can enjoy your cupcakes. Don't forget to share your creation:
#funcakesbyme