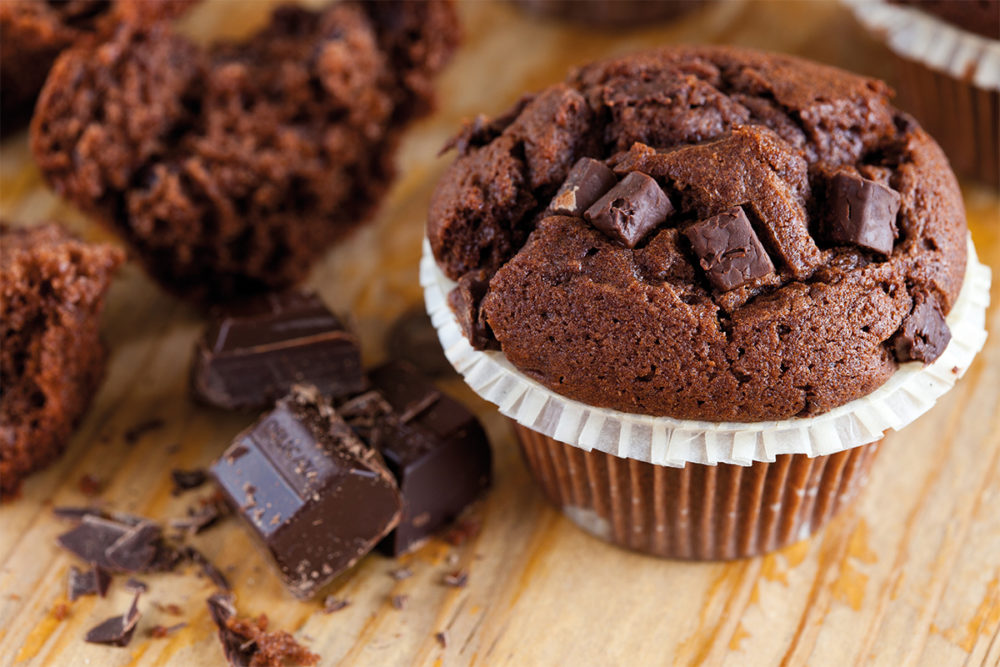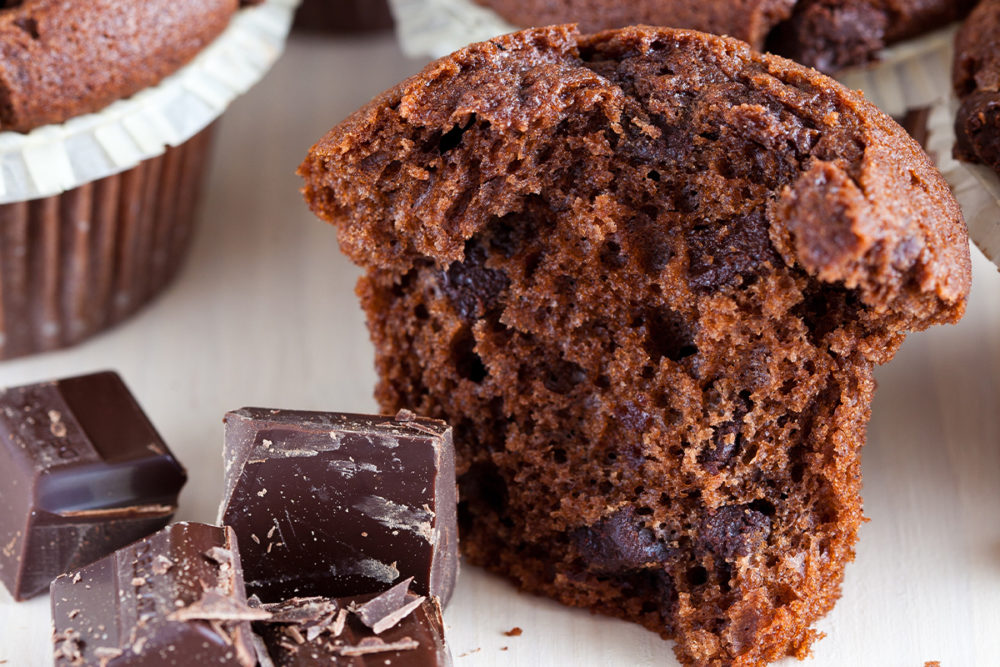 Delicious chocolate muffins
Those who love chocolate also love chocolate muffins. Besides, this recipe is quick and easy! Enjoy them with a cup of coffee or tea. Dangerously delicious.
What you need to make your delicious chocolate muffins:
Ingredients
500 g FunCakes Mix for Muffins
250 ml water
200 ml olie
50 g cocoa powder
50 g granulated sugar
Necessities
FunCakes Baking Cups (12)
Wilton Recipe Right muffin pan
Preheat the oven to 180˚C  (convection oven 160˚C).
Prepare 500 g FunCakes Mix for Muffins, 250 ml water, 50 g granulated sugar, 50 g cocoa powder and 200 ml oil in a bowl and mix on a low speed for 5 minutes until smooth.
Divide 12 baking cups over a muffin pan and fill it with batter to just below the rim. Bake the muffins in the preheated oven for approx. 25 minutes.
Take the muffins out of the oven and let them cool down.
Just a little while before you can enjoy your muffins. Don't forget to share your creation:
#funcakesbyme