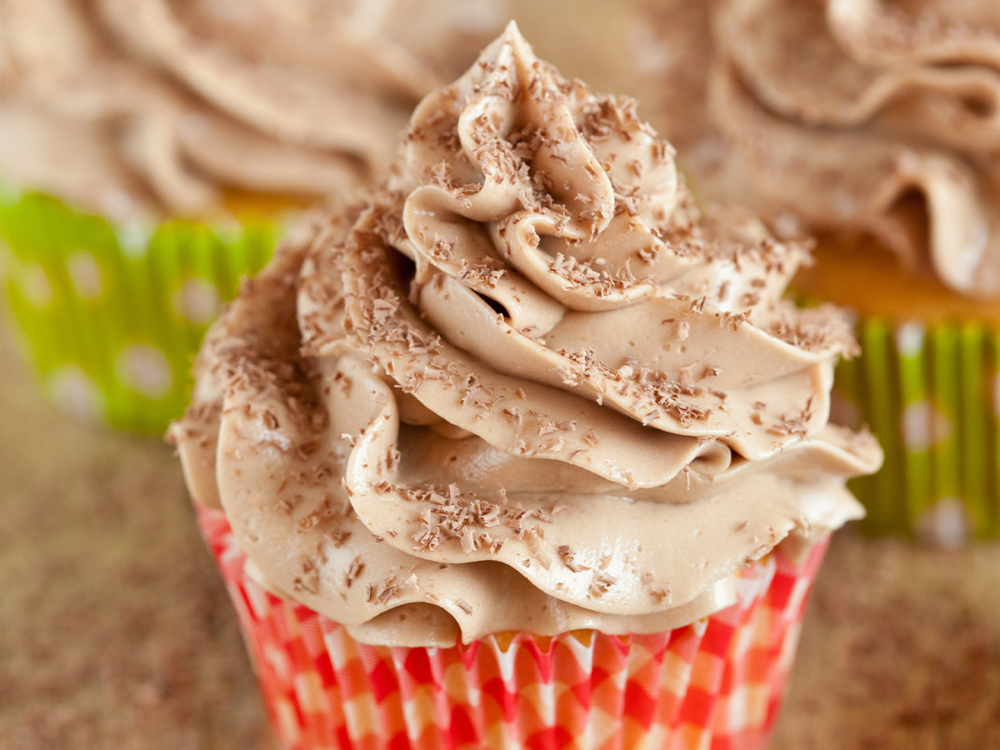 Cupcakes with chocolate filling
Are you also a fan of chocolate? Then this is the perfect combination! Easily and quickly make a delicious cupcake filled with chocolate. Who wouldn't want that?
What you need to make your cupcakes with chocolate filling:
Ingredients
250 g FunCakes Mix for Sponge Cake Deluxe
200 g FunCakes mix for Buttercream
250 g unsalted butter
400 g Nutella
230 ml water
4 eggs (approx. 200 g)
Necessities
FunCakes Baking Cups
FunCakes decorating bags
Wilton Recipe Right® Muffin Pan
Wilton tip #1M
Preheat the oven to 170°C (convection oven 150°C).
Prepare 250 g FunCakes Mix for Sponge Cake Deluxe according to the instructions on the package. Divide the baking cups over the muffin pan and spoon the batter into the baking cups. Bake the cupcakes until done and golden brown for 15 to 18 minutes.
Prepare 200 g FunCakes Mix for Buttercream as indicated on the package. Add some of the Nutella. Repeat this until it is incorporated into the mixture and the chocolate flavor is as desired. Mix the whole for about 5-10 minutes to a smooth cream.
Fill a decorating bag with a few tablespoons of Nutella and fill the cupcakes with it. Fill the other decorating bag with the chocolate buttercream and spray each filled cupcake with a beautiful swirl.
Just a little while before you can enjoy your cupcakes. Don't forget to share your creation:
#funcakesbyme