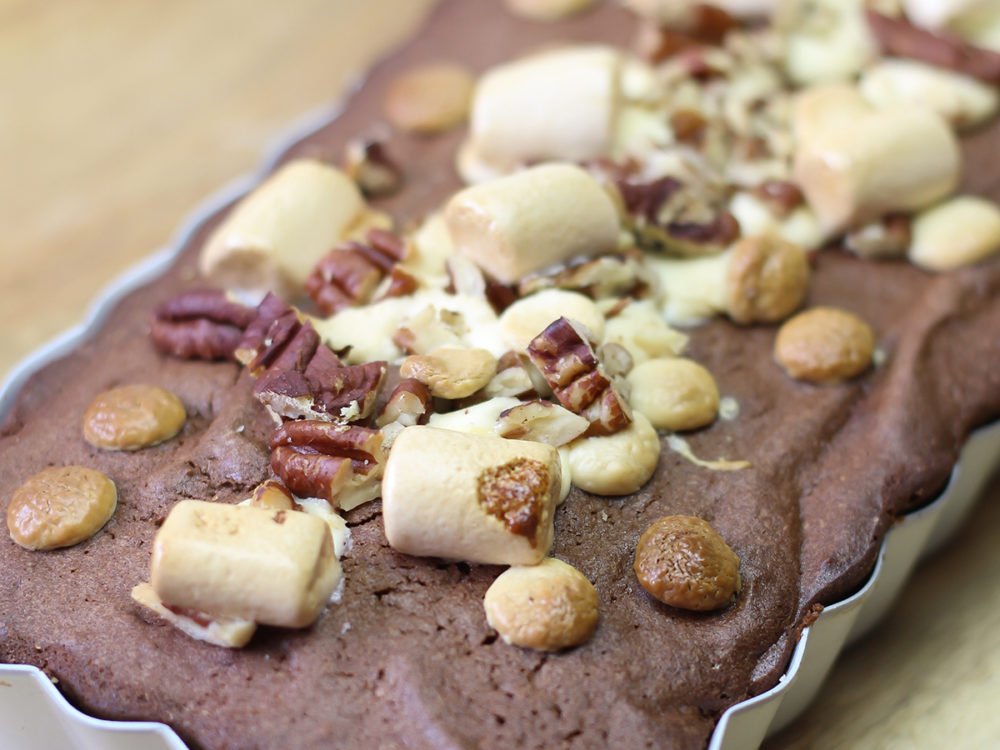 Brownie with pecan nuts
This brownie with pecans is for those who want something different than a brownie with pieces of chocolate. This variant contains something crunchy but is also creamy. Who want to have a bite?
What you need to make your brownie with pecan nuts:
Ingredients
360 g FunCakes Mix for Brownies
100 g FunCakes Chocolate Melts White
100 g FunCakes Marshmallows
75 ml water
50 g pecan nuts
40 g unsalted butter
2 eggs (approx. 100 g)
Necessities
FunCakes Bake Release Spray
Wilton Recipe Right® Loaf Pan 21,25 x 11,25 cm
Wilton Cooling Grid
Preheat the oven 175°C (convection oven 160°C).
Prepare 360 grams of FunCakes Mix for Brownies as indicated on the package. Grease the baking pan and fill with the batter. Bake the brownies in the middle of the preheated oven for approx. 30 minutes.
Chop 50 grams of pecan nuts. Spread 100 grams of white chocolate melts, the chopped pecan nuts and 100 grams of marshmallows on top of the brownie and place the brownies for 3 more minutes in the oven. Let the brownie cool down on a cooling grid.
Just a little while before you can enjoy your brownies. Don't forget to share your creation:
#funcakesbyme