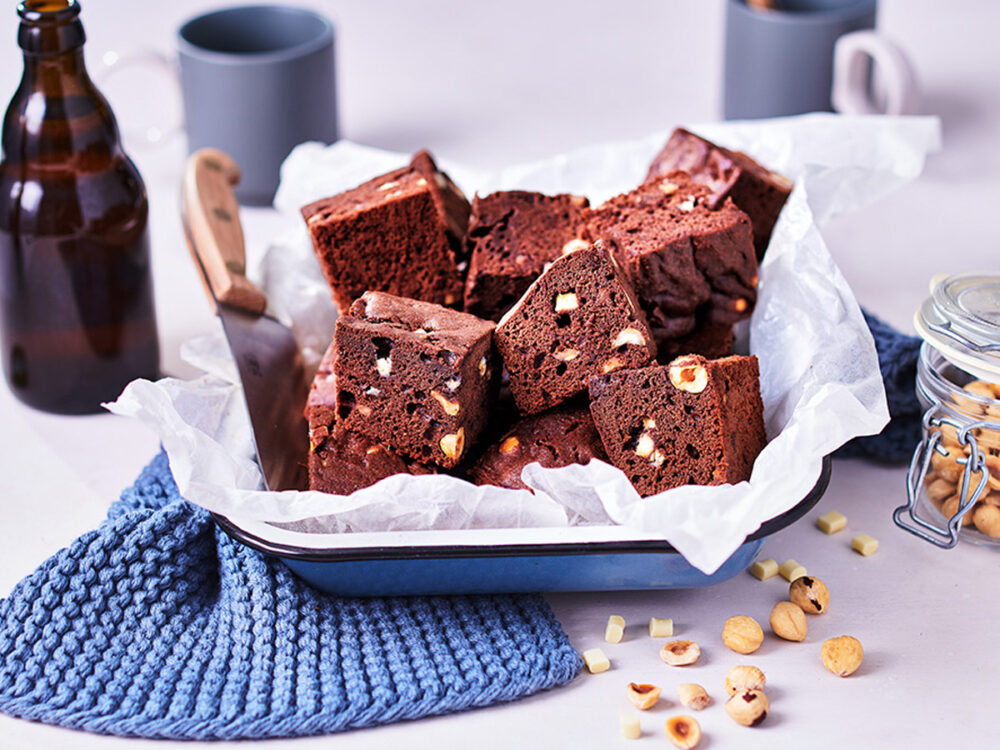 Beer brownie
Calling all beer enthusiasts and dessert lovers! Get ready to embark on a flavor-filled journey with our beer brownie. This Father's Day, treat your dad to a unique and indulgent creation that combines the best of both worlds – rich, chocolatey brownies infused with the delightful essence of his favorite brew. It's a sweet celebration that will have him raising his glass (or fork) in pure delight!
What you need to make your beer brownie:
Ingredients
640 g FunCakes Mix for Cake Brownie
100 g FunCakes Chocolate Chunks White
FunCakes Bake Release Spray
150 g chopped hazelnuts
80 ml beer of your choice
70 g unsalted butter
55 ml water
3 eggs (approx. 150 g)
Necessities
Wilton Covered Brownie Pan Square 22,5 X 22,5cm
Wilton Parchment Paper
Preheat the oven to 180°C (convection oven 160°C) and grease the baking pan with Bake Release Spray. Place a suitable sheet of parchment paper on the bottom.
Prepare 640 g FunCakes Mix for Cake Brownie as directed on the package. Please note: The water to be added is divided into one part beer and one part water.
Chop the nuts and stir them through the batter along with the white chunks.
Spoon the batter into the baking tin and bake the brownie for about 35-40 minutes. Let cool and cut into pieces.
Just a little while before you can enjoy your brownies. Don't forget to share your creation:
#funcakesbyme