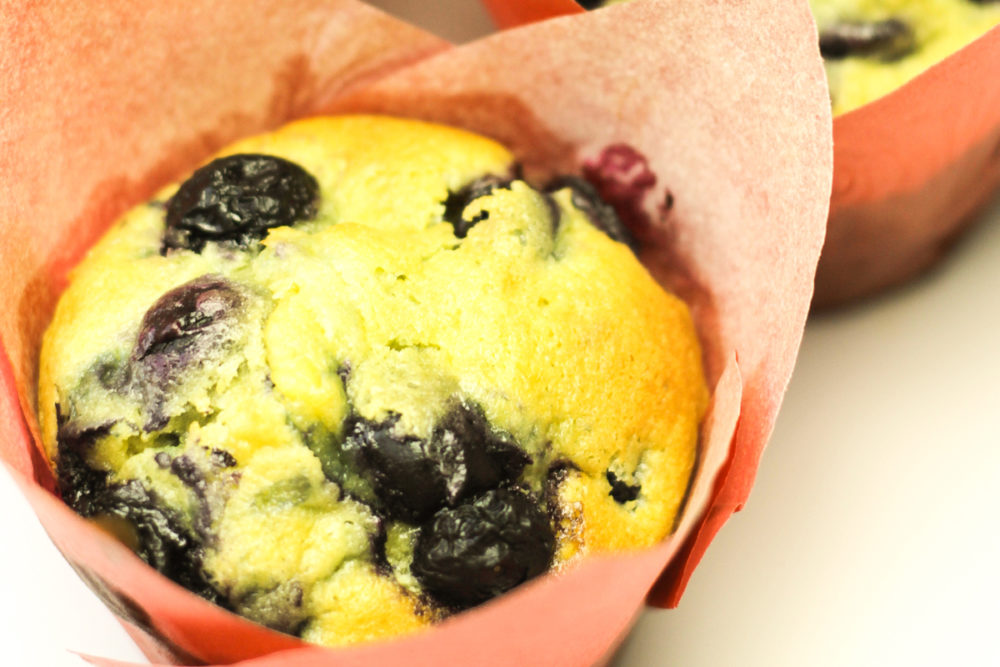 Blueberry muffin
These delicious muffin with a touch of fruit. the crispy topping on top en inside some blueberry en bavarois. Perfect for any time of the day!
What you need to make your blueberry muffin:
Ingredients
125 g FunCakes Mix for Muffins
40 g FunCakes Mix for Bavarois – Natural
250 ml whipped cream
110 ml water
50 ml vegetable oil
Blueberries
Necessities
Wilton - recipe right®- Muffin Pan
FunCakes Baking Cups
FunCakes decorating bags
Wilton Tip #2D
4 glasses
Preheat the oven to 180°C (convection oven to 160°C).
Prepare 125 grams of FunCakes mix for muffins as indicated on the package. Put the baking cups into the baking pan en fill them with the batter. Bake the muffins for 20 – 25 minutes in the middle of the preheated oven and let them cool down.
For the bavaroise, beat the cream until it is creamy. Mix the bavaroise powder together with 60 ml of water and gently stir it through the whipped cream with a spatula. Put the decorating tip inside the decorating bag and fill it with bavaroise.
Crumble the muffins and fill each glass with a layer of approximately 2,5 cm of crumbs. Put a few blueberries on top and pipe some bavaroise on this. Then make another layer of crumbs and finish off with a nice swirl of bavaroise. Put a few blueberries on top for decoration.
Just a little while before you can enjoy your muffins. Don't forget to share your creation:
#funcakesbyme