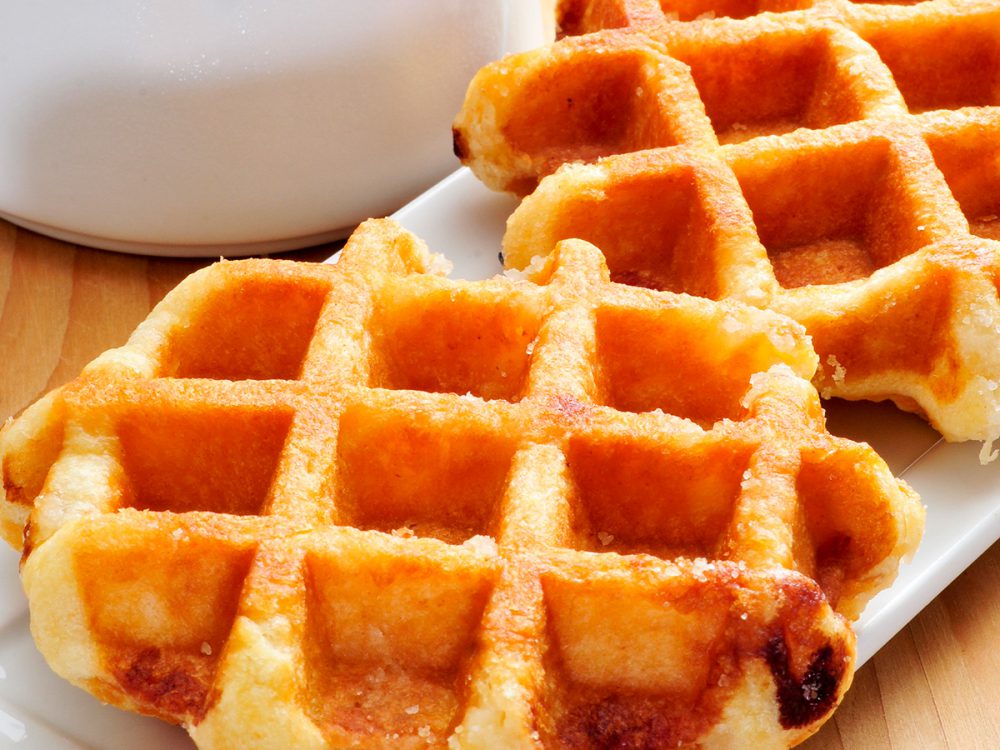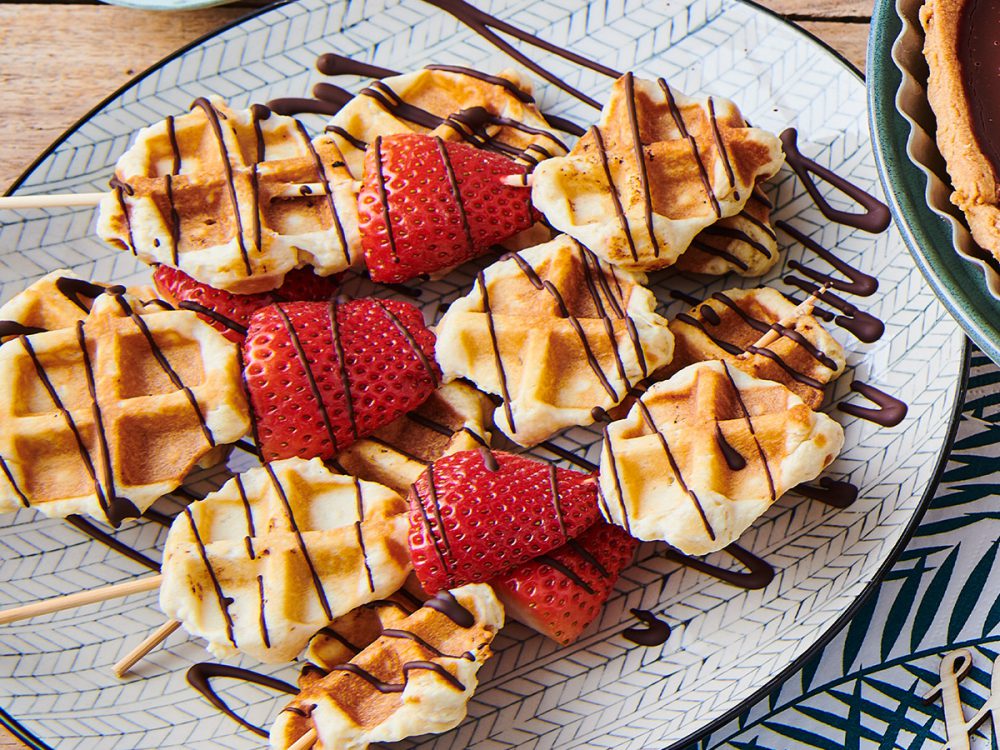 Belgian waffles
This recipe for Belgian waffles is especially for creating delicious, robust waffles according to Liege's recipe and it is so simple that the kids can make it themselves and also decorate it for themselves!
What you need to make your belgian waffles:
Ingredients
500 g FunCakes Mix dor Belgian Waffles
200 g FunCakes Pearl Sugar
170 g unsalted butter
175 ml water
1 egg (approx. 50 g)
Mix, using dough hooks, 500 grams of FunCakes Mix for Belgian Waffles, 150 grams of butter, 175 ml of water and 1 egg in approx. 3 – 4 minutes into a smooth dough. Mix 200 grams of pearl sugar with 20 grams of slightly melted butter. Mix the mixture of pearl sugar and butter for 30 seconds through the dough.
Preheat the waffle iron and grease both baking grids.
Create dough balls of 70 grams and bake the Belgian waffles for 3 – 4 minutes in the waffle iron until golden brown.
Garnish the Belgian waffle if desired with for example ice, whipped cream, fresh fruit or icing sugar.
Just a little while before you can enjoy your basic recipe. Don't forget to share your creation:
#funcakesbyme