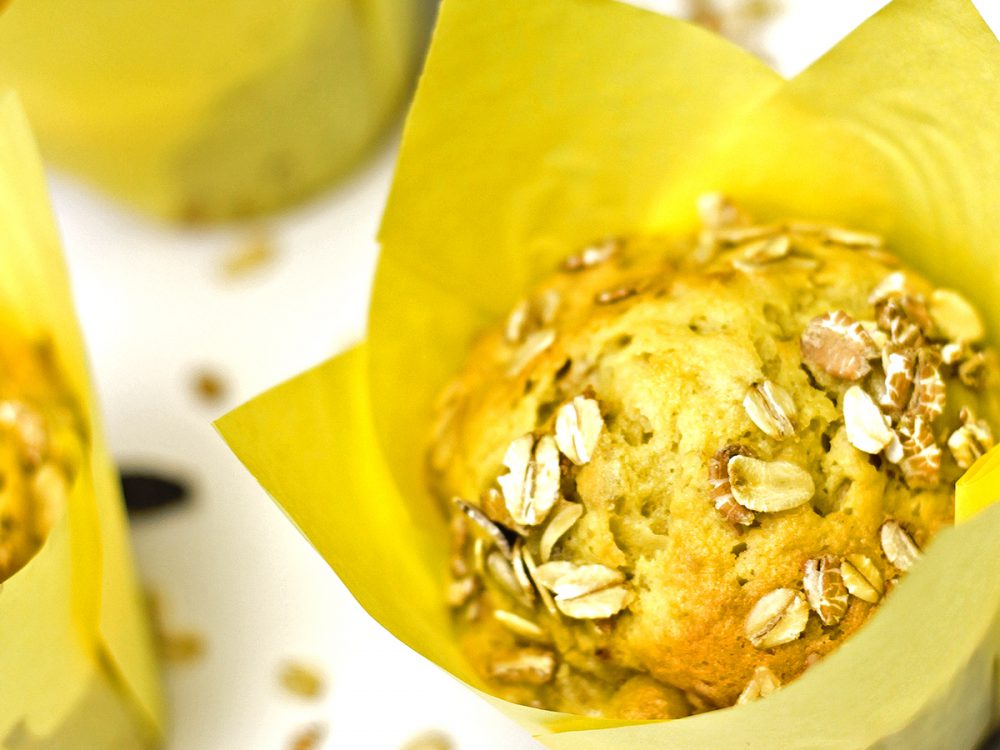 Banana muesli muffins
Be versatile with the FunCakes Mix for Muffins! Add banana and muesli to the mixture.
What you need to make your banana muesli muffins:
Ingredients
500 g FunCakes Mix for Muffins
200 ml vegetable oil
200 ml water
4 bananas
250 g muesli
Necessities
Wilton Recipe Right® Muffin Pan
House of Marie Muffin Cups Tulip Yellow
Preheat the oven on 180°C (convection oven 160°C).
Fill the muffin pan with 12 paper baking cups and fill the cups with batter to just below the rim.
Bake the muffins for approx. 25 minutes.
Just a little while before you can enjoy your muffins. Don't forget to share your creation:
#funcakesbyme