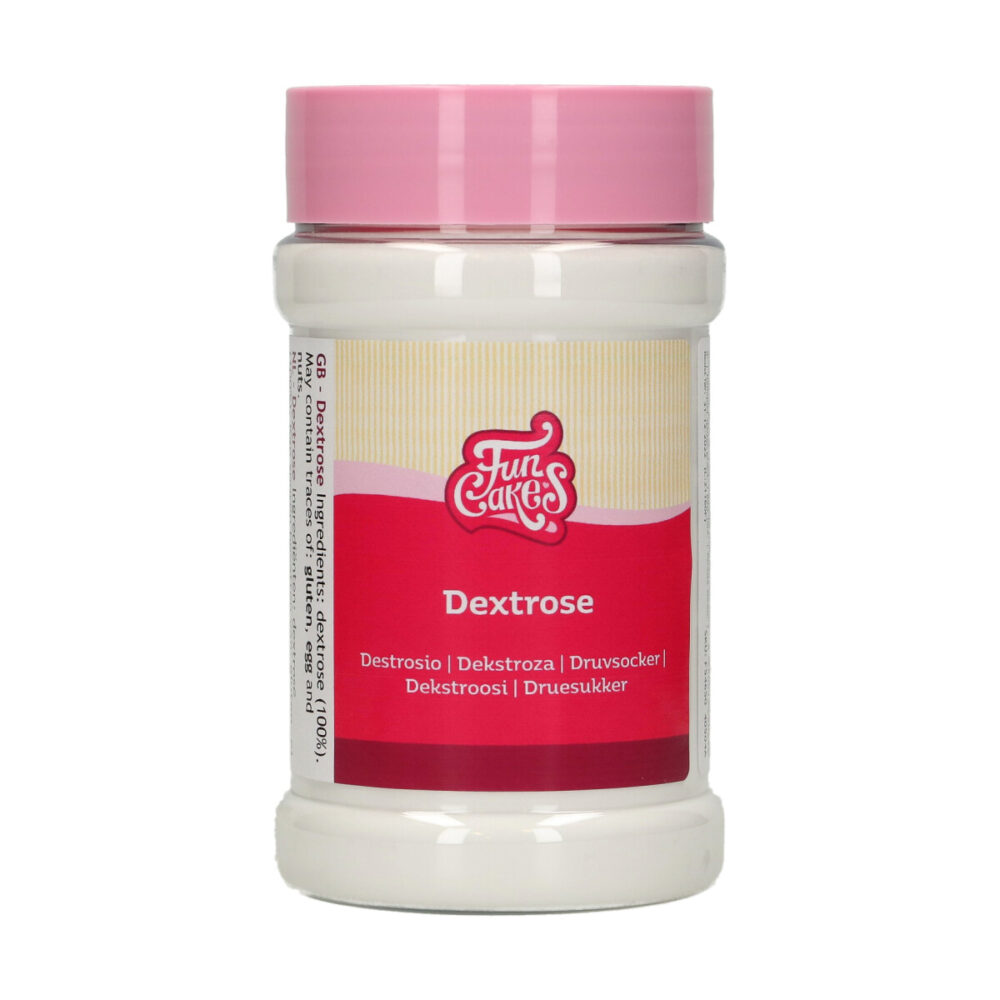 Baking ingredients
Dextrose
Dextrose, also known as grape sugar or glucose, is a natural sweetener that can be used as an alternative to regular sugar. Dextrose is slightly less sweet than regular sugar and dissolves faster and better in water. It therefore crystallizes less quickly, allowing the end product to remain smoother. Dextrose is therefore often used to keep (sorbet) ice cream nice and soft. Because it lowers the melting point, your ice cream remains easier to scoop. You also sometimes see dextrose in bread recipes to, in combination with the yeast, make the bread rise.
May contain traces of: egg.
Store in a cool, dry place, 15-20°C.
Nutritional values per 100 g
| | |
| --- | --- |
| Energy | 1551 kJ / 365 kcal |
| Fat | 0 g |
| of which saturated | 0 g |
| Carbohydrate | 91 g |
| of which sugar | 91 g |
| Protein | 0 g |
| Salt | 0 g |