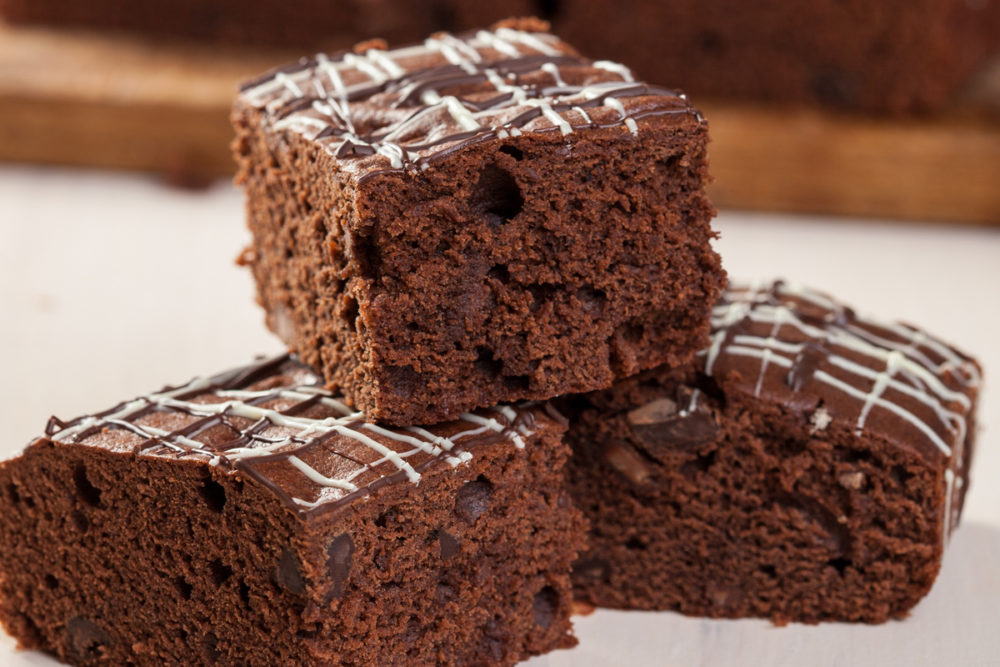 Triple chocolate brownies
Love chocolate? Then this triple chocolate brownie is a slice of heaven for you. The brownie is filled with chocolate chunks and finished with chocolate melts.
What you need to make your triple chocolate brownies:
Ingredients
500 g FunCakes Mix for Brownies
100 g FunCakes Chunks Milk
100 g FunCakes Chunks White
100 g FunCakes Chunks Dark
100 g FunCakes Chocolate Melts Milk
100 g FunCakes Chocolate Melts White
100 g FunCakes Chocolate Melts Dark
2 eggs (aprox. 100g)
110 ml water
50 g unsalted butter
Nuts
Raisins
Walnuts
Necessities
Wilton Brownie Pan 27,5 x 17,5 cm
Preheat the oven to 175°C (convection oven 160°C)
Prepare 500 gram FunCakes Mix for Brownie as indicated on the package. Knead into a thick dough and mix the white, milk and dark chocolate chunks in the batter. Add  65 grams of  nuts or raisins if necessary. Grease the baking pan using bake release spray and put the batter in to the baking pan. Bake the brownie 45 minutes in the middle of the preheated oven. Let it cool down on a cooling grid.
Melt the chocolate melts dark, white and milk in the microwave. Cover the brownie with the melted chocolate. Sprinkle some walnuts if necessary.
Just a little while before you can enjoy your brownies. Don't forget to share your creation:
#funcakesbyme