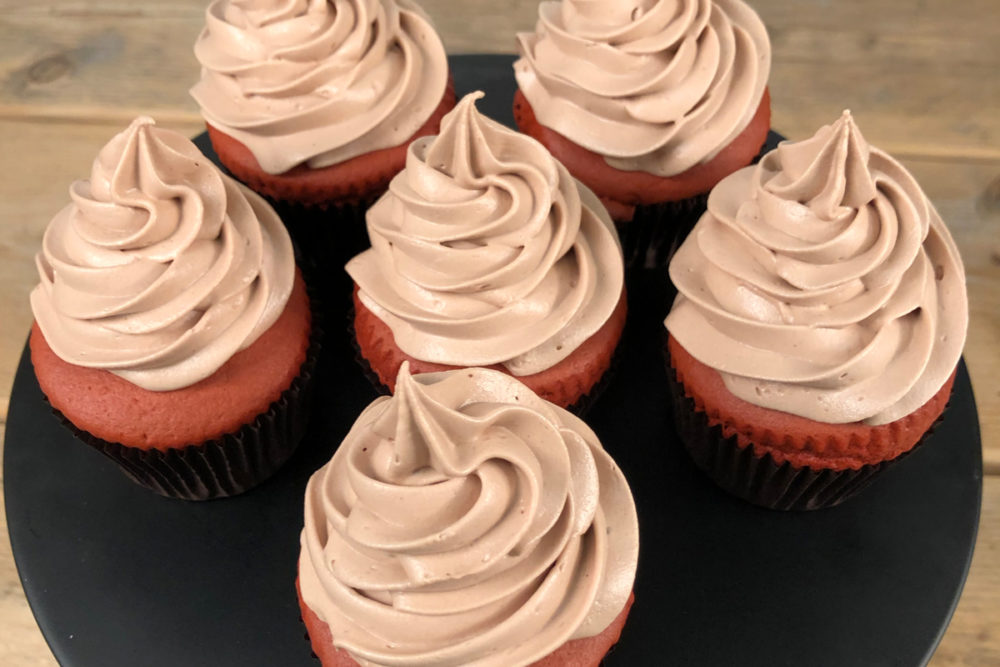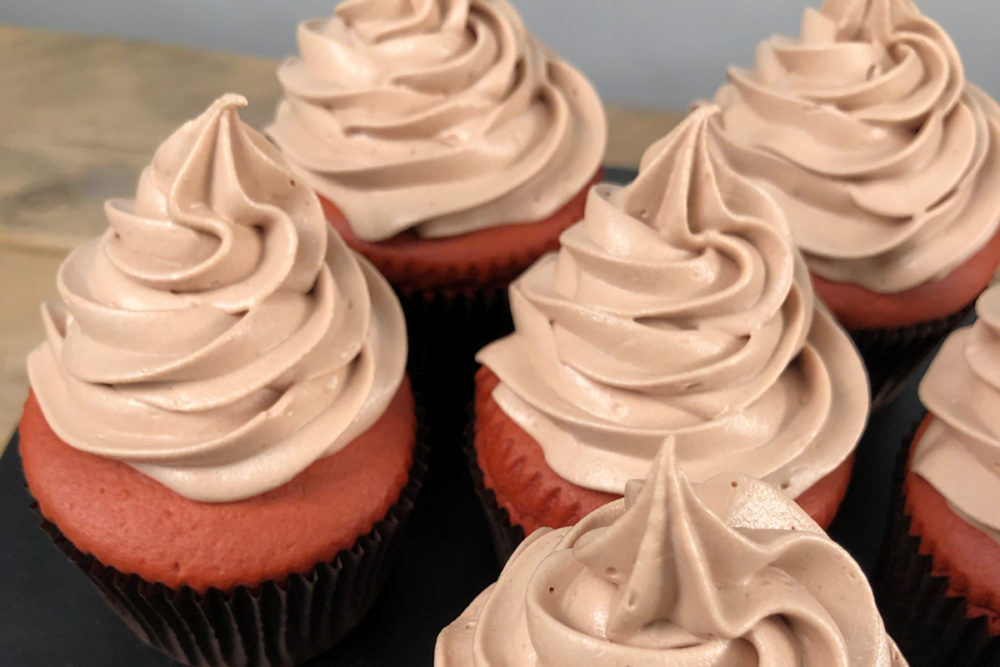 Red velvet choco cupcakes
Red velvet cupcakes with a delicious taste and chocolate swirl on top. Make the cupcakes at home with your family or bake them for a neighbor, friend, grandparent or whoever. Get started now!
What you need to make your red velvet choco cupcakes:
Ingredients
500 g FunCakes Mix for Red Velvet
150 g FunCakes Mix for Enchanted Cream®
FunCakes Chocolate Drops Milk
400 ml water
100 ml oil
3 eggs (aprox. 150g)
Necessities
FunCakes Decorating Bags
FunCakes Baking Cups Brown
FunCakes Cake Box Pure
Wilton tip #1M
Wilton Cooling Grid
Wilton Recipe Right Muffin Pan
Preheat the oven to 175°C (convection oven 160°C)
Prepare 500 grams of FunCakes Mix for Red Velvet Cake as indicated on the package. Place the baking cups in the muffin pan and fill the cups with batter. Bake the cakes in 18 – 20 minutes in de middle of the preheated oven.
Put the chocolate melts in a bowl suitable for the microwave. Melt at 450W in the microwave. Add the melted chocolate slowly to the Enchanted Cream® and mix it together. Fill a decorating bag with Enchanted Cream® and pipe a swirl on the cupcakes.
Just a little while before you can enjoy your cupcakes. Don't forget to share your creation:
#funcakesbyme