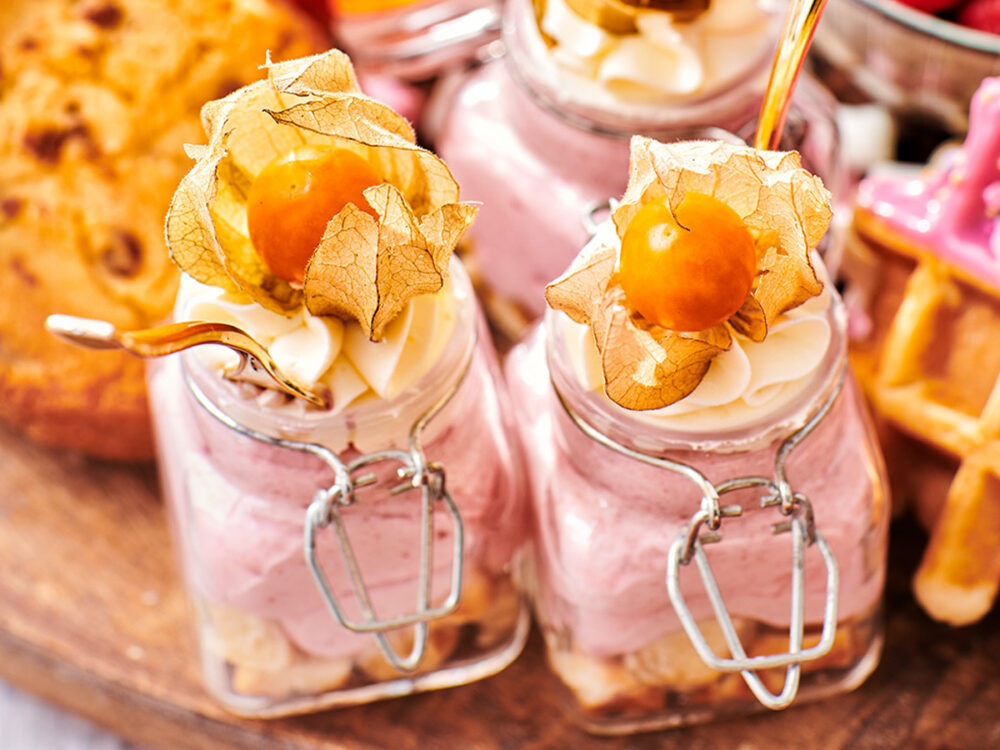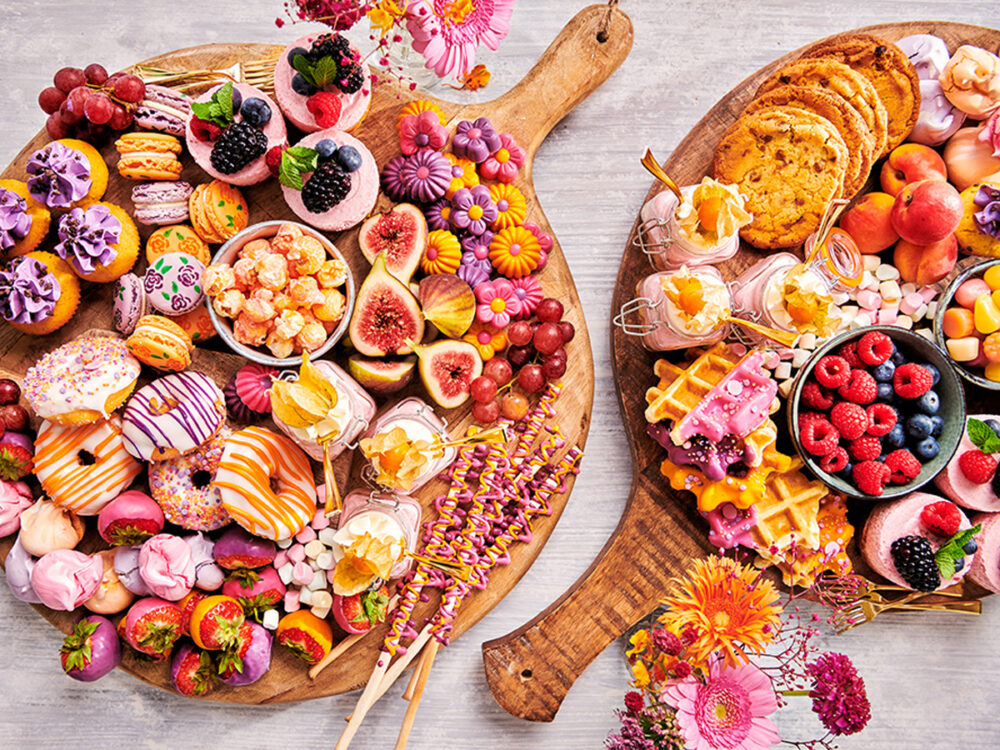 Graze Away Strawberry bavarois pastry
And if you're smart, you crumble a waffle from step 2 into some coarse pieces to put at the bottom of the dessert glasses and cut bottoms from the cake from step 1 for the bavarois pastries. You see? A bit of creativity will get you far in life. So you have this delicious strawberry bavarois pastry in just a few steps!
What you need to make your graze away strawberry bavarois pastry:
Ingredients
250 g FunCakes Mix for Waffels
50 g FunCakes Mix for Bavarois Strawberry
15 g FunCakes Whipped cream stiffener – sweetened
350 ml whipped cream
235 ml water
75 g unsalted butter
½ egg (approx. 25 g)
Necessities
FunCakes Bake Release Spray
FunCakes Decorating Bags
Wilton Tip #1M Open Star
Bestron Sweet Dream – Waffle Maker
6-8 small preserving jars
Prepare 250 g FunCakes Mix for Waffles according to the instructions on the package. Make 70 g balls of dough and bake the waffles.
Beat 250 ml of whipped cream into a lump, mix the 50 g FunCakes Mix for Bavarois Strawberry with 60 ml of water and fold this directly into the lumpy whipped cream. Cut the waffles into small pieces and divide this over the jars and divide the bavarois over it. Let it set in the fridge for at least 2 hours.
Whip 100 ml of whipped cream stiff with 15 g of FunCakes Whipped cream stiffener, please note, you no longer need to add sugar!
Put the whipped cream in a decorating bag with tip #1M and pipe small swirls on to the bavarois. Decorate with a dried lantern.
Just a little while before you can enjoy your pastries. Don't forget to share your creation:
#funcakesbyme