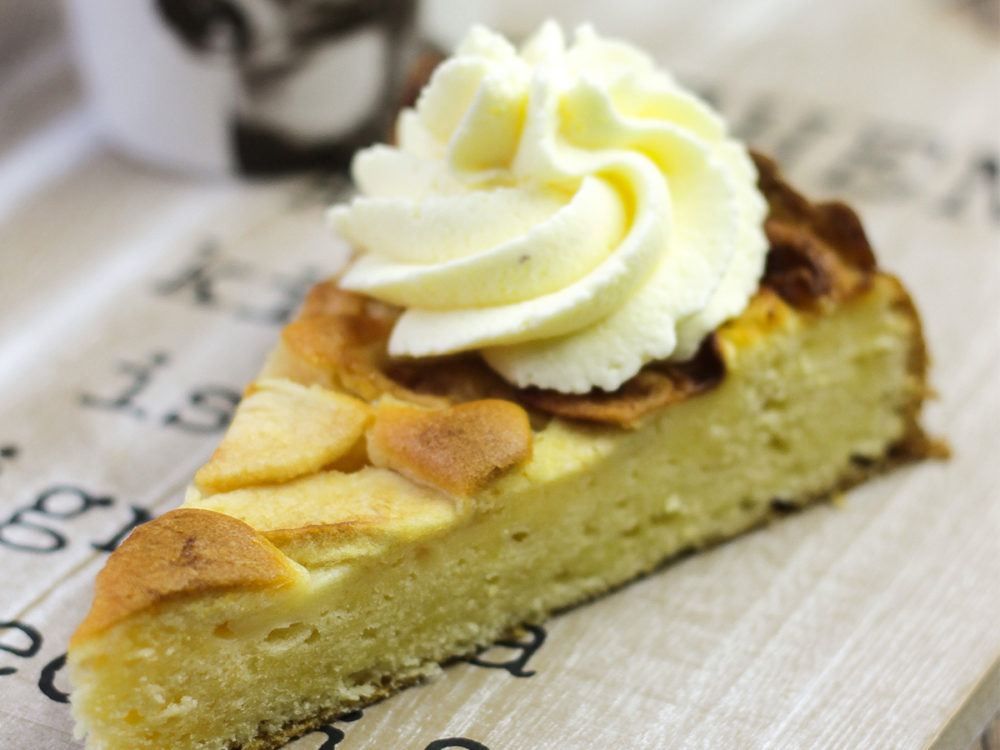 Apple cake with Swiss cream
Apple cake is one of those recipes which are very simple but even more delicious. It's actually just a simple cake recipe with apples to add fragrance to a plain cake base.
What you need to make your apple cake with swiss cream:
Ingredients
500 g FunCakes Mix for Cupcakes
250 g FunCakes Mix for Crème Suisse
1 tbsp FunCakes Flavour Paste Cinnamon
5 eggs (approx. 250 g)
250 g unsalted butter
3 big apples
2 tbsp sugar
550 ml water
Necessities
FunCakes Decorating Bags
Wilton Decorating Tip #1M
PME Deep Round Baking Pan Ø 27,5 x 7,5cm
Flour
Preheat the oven on 180°C (convection oven 160°C).
Prepare 500 grams of FunCakes Mix for Cupcakes as indicated on the package. Grease the pan and sprinkle some flour in the pan. Fill the pan with the batter. Peel 3 apples and cut them into equal pieces. Mix the apples with 20 grams of sugar and divide them on the top of the cake. Bake the cake for approx. 40 – 45 minutes.
Prepare 250 grams of FunCakes Mix for Crème Suisse as indicated on the package. Put the mixture in a decorating bag and pipe some swirls on your apple cake.
Just a little while before you can enjoy your cakes. Don't forget to share your creation:
#funcakesbyme