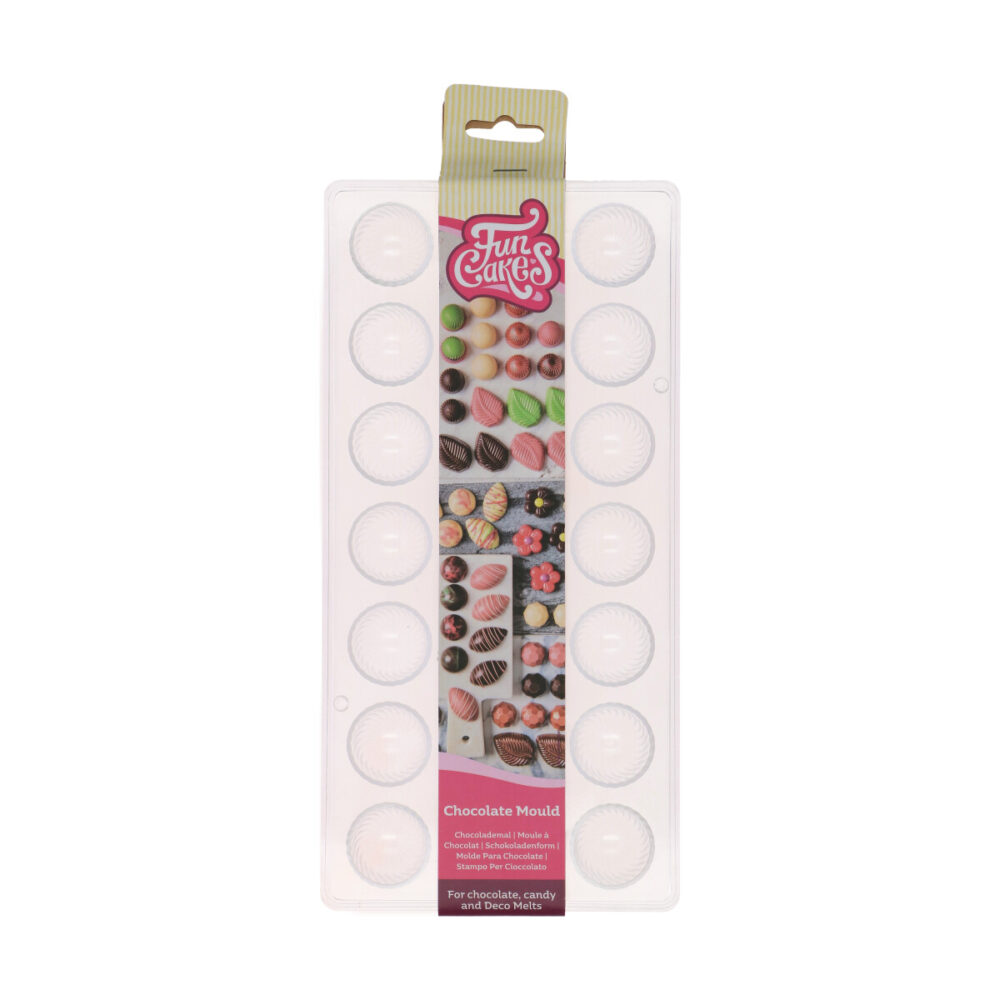 Chocolate Moulds
Chocolate Mould Twist Swirl
With the FunCakes Chocolate Moulds you create chocolates and candy with a trendy design and fine details. The transparant chocolate moulds are made of polystyrene, which makes them very firm. Use the moulds with chocolate or Deco Melts.
Chocolate Mould Twist Swirl
Fill the mould with melted chocolate or Deco Melts.
The mould can handle temperatures from -20°C till +80°C. Not suitable for the oven and microwave.
Let the chocolates harden for 15 minutes in the freezer.
Tap the mould upside down on the table to release the chocolates.
Made from clear, durable polystyrene. Food safe. BPA-free.
Not suitable for the dishwasher. Handwash before use with water and mild soap.
Size mold: 27 x 14 x 2,5 cm.