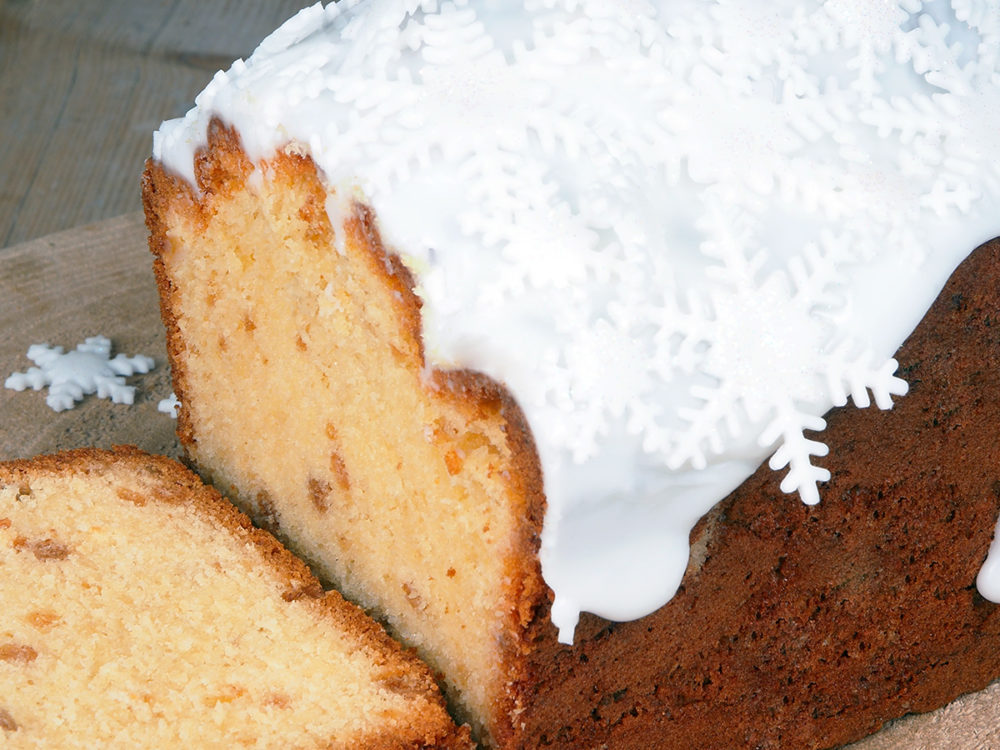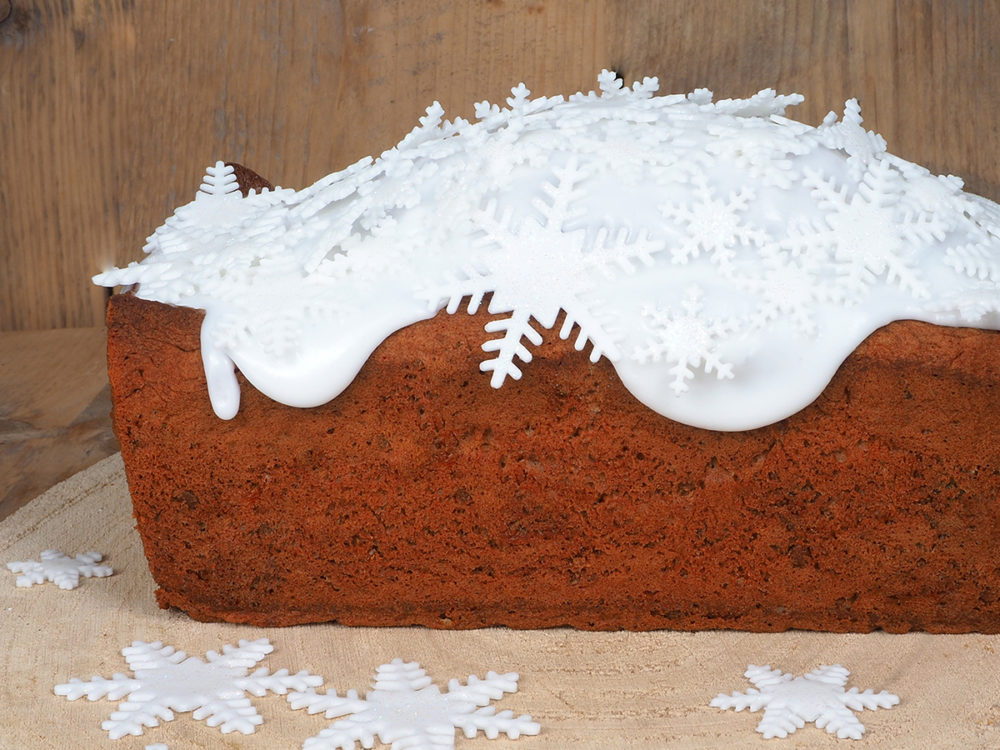 Winter loaf cake
Snow is falling all around us and children are having fun. Winter is the season of frozen lakes, white tree tops and a lot of delicious food. This wintercake is perfect for the winter season and great to eat in front of the fireplace.
1 hour and 10 min. cooking
What you need to make your winter loaf cake:
Ingredients
500 g FunCakes Mix for Cupcakes
200 g FunCake Dip 'n Drip White
200 g FunCakes Fondant Bright White
FunCakes Edible FunColours Sparkle Dust Pearl White
250 g unsalted butter
5 eggs (approx. 250 g)
Necessities
FunCakes Magic Roll-Out Powder
Wilton Recipe Right® Large Loaf Pan 23,4 x 13,3cm
Wilton Bake Release Spray
Wilton Cooling Grid
PME Snowflake Plunger cutter (different sizes)
Wilton -Perfect Height- Rolling Pin
Preheat the oven to 160°C (convection oven 140°C).
Prepare 500 gram of FunCakes Mix for Cupcakes as indicated on the package. Bake the cake for 60 – 70 minutes in the middle of the oven. Release the cake immediately after baking on a cooling grid.
Knead 200 grams of white fondant well, roll out thinly on a with magic roll-out powder covered work surface and cut out snowflakes in different sizes. Add some glitter using the sparkle dust.
Melt 200 grams of Dip 'n Drip in the microwave and pour it over the cake.
Decorate with the fondant snowflakes.
Just a little while before you can enjoy your cake. Don't forget to share your creation:
#funcakesbyme