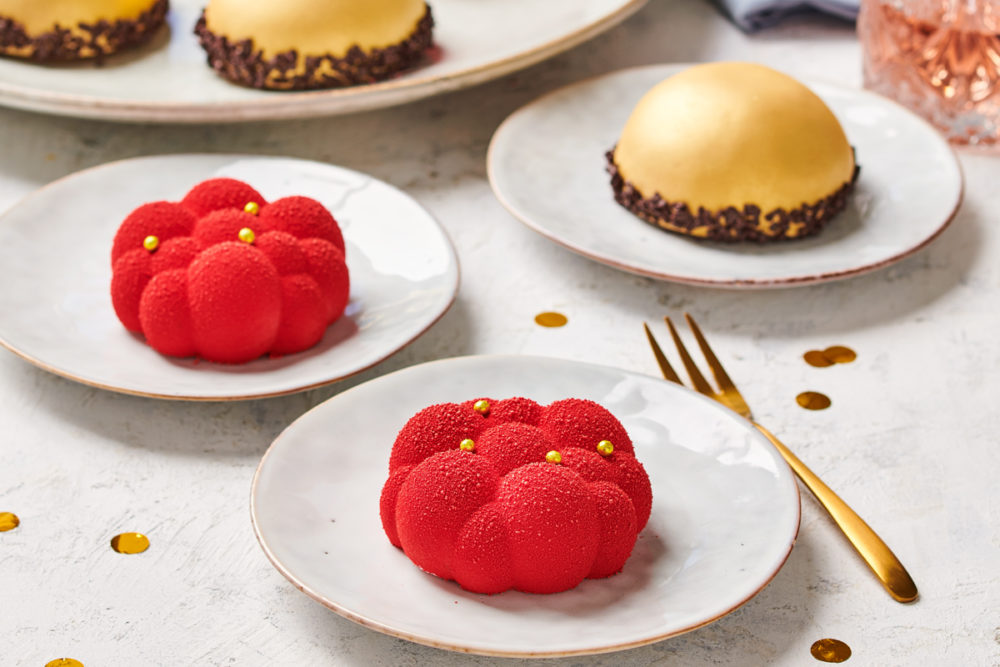 Velvet pastries
Did you know that with the FunCakes Velvet Spray you can easily make these beautiful velvet pastries? Bake, spray and you have the perfect velvet cake.
What you need to make your velvet pastries:
Ingredients
50 g FunCakes Mix for Bavarois Strawberry
FunCakes Sugarpearls -Metallic Gold-
FunCakes FunColours Velvet Spray -Red-
60 ml water
250 ml whipped cream
3 cupcakes
Necessities
Silikomart Mould Bollicine
Prepare 50 grams of FunCakes Mix for Bavarois -Strawberry- as indicated on the package. Fill the mold with the bavarois and cover it with a slice of cake with 1 cm thickness. Put this in the freezer overnight.
Warm the spray as indicated on the package.
Remove the frozen pastries from the mold and spray the velvet spray onto the pastries. Place a few golden sugar pearls on the pastries and let it defrost slowly. Let the pastries rest for at least 4 hours before serving.
Just a little while before you can enjoy your pastries. Don't forget to share your creation:
#funcakesbyme