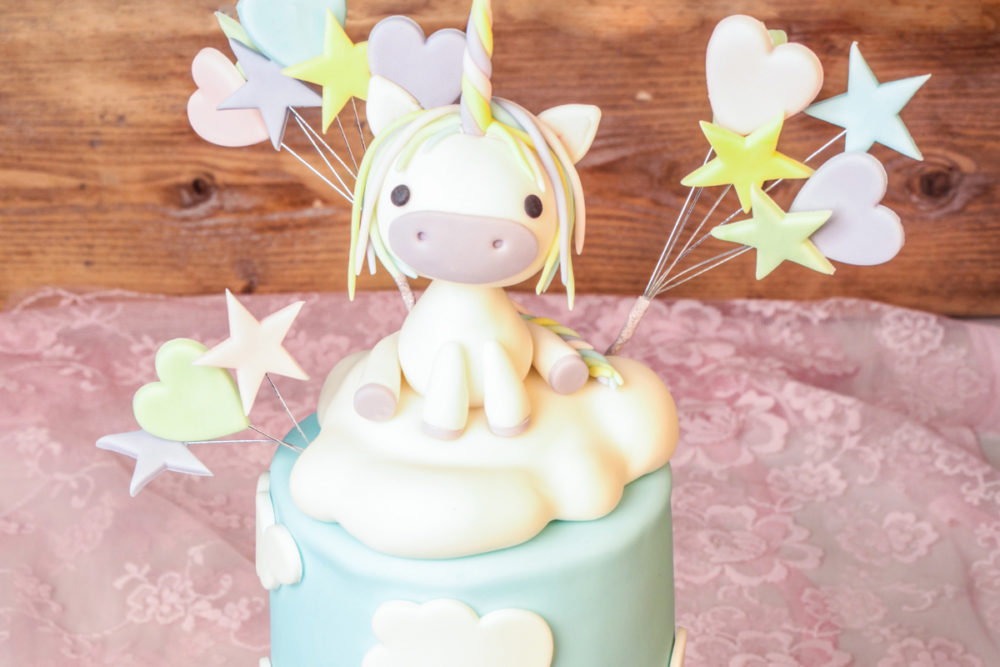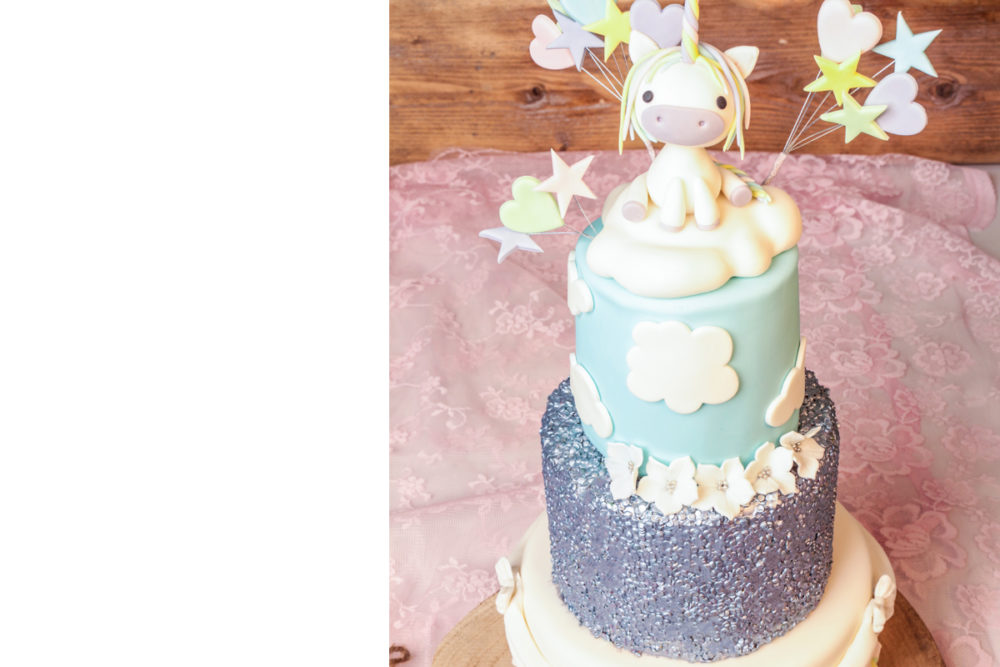 Unicorn cake
Unicorns are hot! This fairy like animal brings us happiness, magic and… inspiration for beautiful and delicious cakes!
What you need to make your unicorn cake:
Ingredients
450 g FunCakes Mix for Enhanted Cream®
330 g FunCakes Mix for Sponge Cake
450 g FunCakes fondant – bright white
FunCakes fondant – pink
FunCakes fondant – black
FunCakes edible colouring gel – pink
FunCakes stars gold
5 eggs (approx 250 g)
Jam – flavour to taste
330 water
300 ml milk
Necessities
FunCakes Bake Release spray
FunCakes decorating bags
FunCakes Cake dummy
Wilton cake leveler
Wilton cooling grid
Wilton decorating tip #1M
Wilton decorating tip #18
Wilton decorating tip #22
Wilton decorator preferred spatula with angle
2x Wilton Decorator Preferred Deep Round Pan Ø 15 cm
Wilton decorator brush
PME Side scraper
Sugarflair Rejuvenator Spirit – alcohol
Skewer / wooden dowel
Ideally, make the unicorn's horn and ears two days in advance so it can harden properly.
Knead white fondant smoothly and make a sausage of it which is ticker inside than the ends. Hold with one hand and make circular movements with the other hand to the desired length of the horn. Make sure that one side is straight by cutting a piece and gently push a skewer or wooden dowel in till half. Let this dry well in a dummy. Roll out some white and pink fondant thinly and cut out two ears with a knife per colour. Stick the two different colours together and let it dry curved.
Preheat the oven to 180 ° C (convection oven 160 ° C).
Prepare 330 gram FunCakes Mix for Sponge Cake as indicated on the package and mix at high speed for 8 minutes into a shiny batter. Mix it after 2 minutes on the lowest setting. Spray the baking tins with Bake Release spray. Divide the mix between the two greased baking pans. Bake the biscuits in 30-35 minutes until golden brown, let them cool down completely on a cooling grid.
Prepare 450 gram FunCakes Mix for Enchanted Cream® as indicated on the package. Cut the biscuits in half with the cake leveler and fill alternately with jam of your choice and enchanted cream. Cover the outside of the cake with a layer of enchanted cream and make it smooth with the side scraper. Colour the rest of the icing with the purple and pink gels in three different shades. Prepare three piping bags with decorating tips #1M, #18 and #22 and fill them with the different shades of icings. Pipe the rosettes and tufts on the cake with the different colours and decorating tips.
Tip! Also put two different colours of cream in one piping bag for a surprising effect.
Mix the golden ginger dust with the rejuventor and paint the horn gold with a brush. Gently insert the skewer into the cake and stick the ears next to it with edible glue. Decorate the unicorn with some golden stars. Make the eyes from black fondant and stick them on the cake. Make the cheeks of golden stars.
Just a little while before you can enjoy your cakes. Don't forget to share your creation:
#funcakesbyme