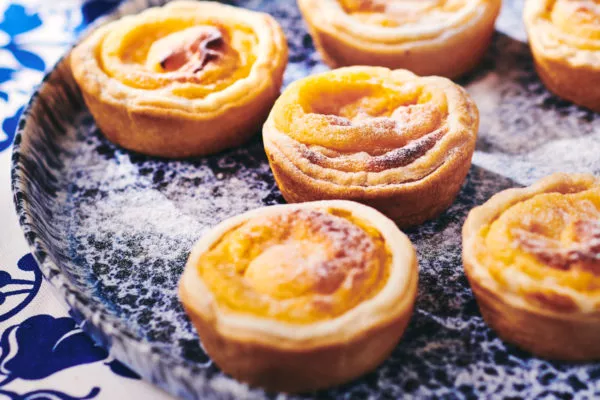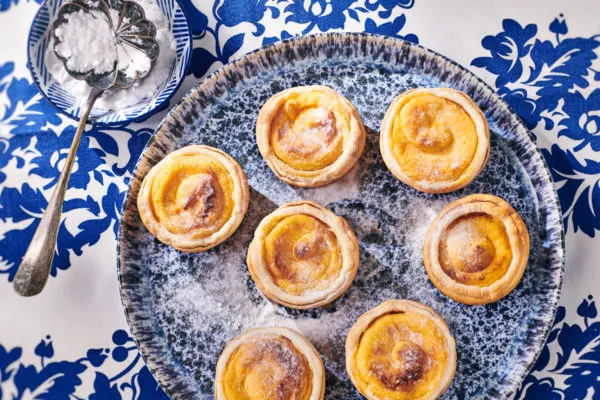 Portuguese Pastel de Nata
The Pastel de Nata or Pastéis de Belém are on of the most known sweets from the Portugeuse cuisine. The original recipe is secret, but these are incredibly tasty!
What you need to make your portuguese pastel de nata:
Ingredients
200 g FunCakes Mix for Crème Patisserie
500 ml water
1 package frozen puff pastry (10 sheets)
Necessities
FunCakes Bake Release Spray
FunCakes Disposable Decoratingbag
Wilton Decorating Tip #010 Round
Wilton Chrome-Plated Cooling Grid
Wilton Recipe Right® Muffin Pan
Patisse Cookie Cutter Round Set/5
Allow the puff pastry to defrost and remove plastic sheets.
Preheat the oven to 180°C (convection 160°C).
Cut out circles of puff pasty using the 7 cm cookie cutter and place it in the greased muffin pan. Push the pastry to the edge and fill with the crème patisserie. Fill until three quarters.
Bake de Pastels de Nata in the middle of the oven for about 15 minutes until the crème patisserie is goldon brown and let it cool down on the cooling grid.
Just a little while before you can enjoy your treats. Don't forget to share your creation:
#funcakesbyme