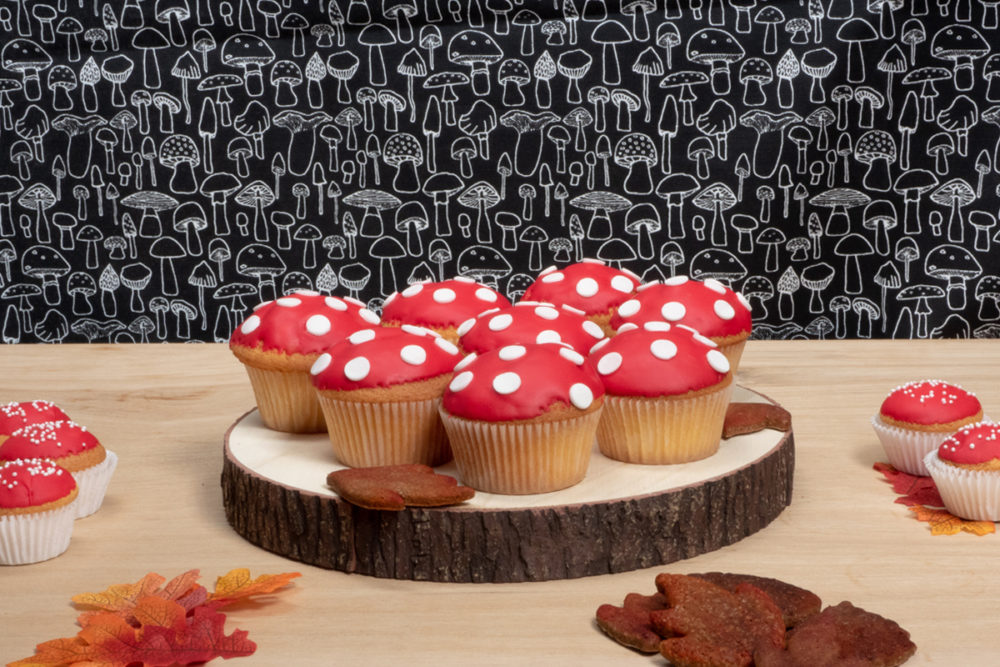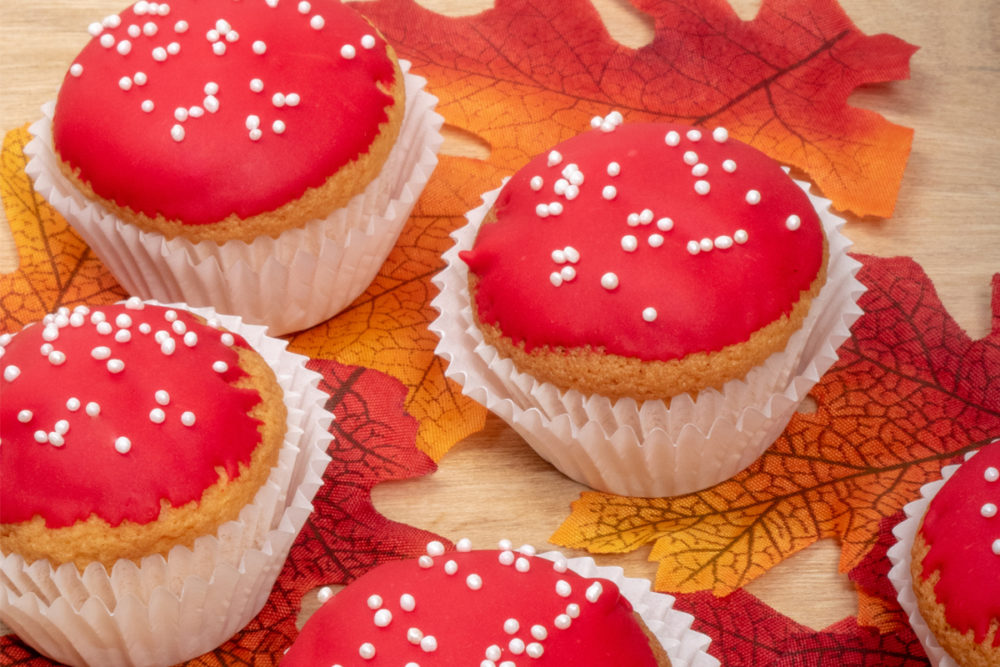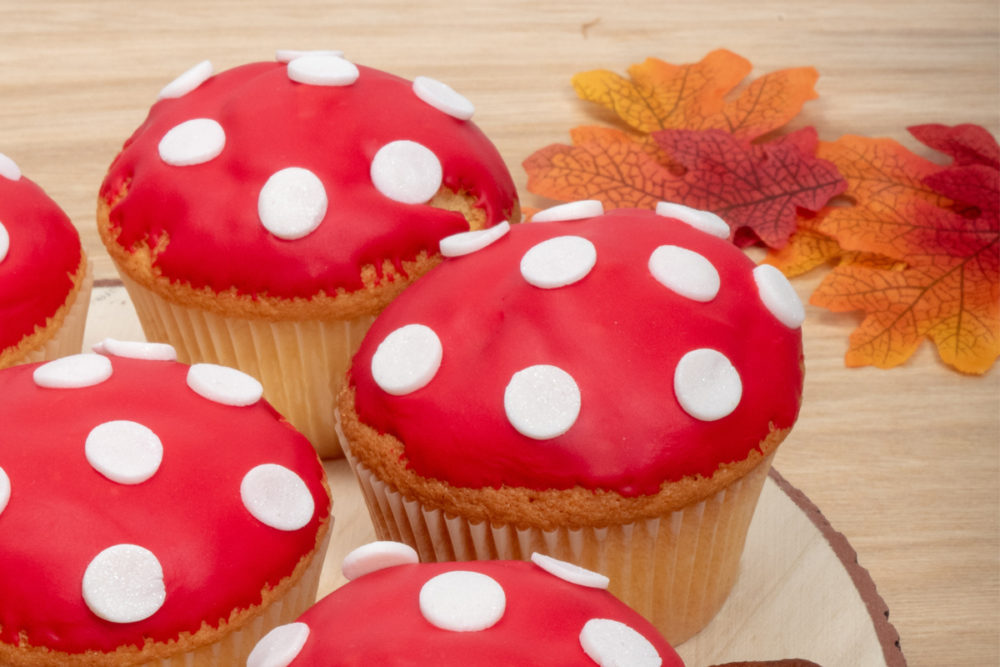 Mushroom cupcakes
Autumn means beautiful colors in the trees, but also mushrooms on the ground. The Amanita muscaria mushroom, red with white flecks, is a favorite with many. Bake these cute mushroom cupcakes together with your family or make it as a treat!
3 hour and 30 min. waiting
What you need to make your mushroom cupcakes:
Ingredients
500 g FunCakes Mix for Cupcakes
FunCakes Dip 'n Drip red
FunCakes Confetti XL white
FunCakes Nonpareils white
60 ml water
6 eggs (approx. 300 g)
Necessities
FunCakes Baking Cups White (regular)
Wilton Recipe Right muffin pan
Wilton Recipe Right mini muffin pan
White Baking Cups mini
Glass bowl
Preheat the oven to 180°C (convection oven 160°C).
Prepare 500 g of FunCakes Mix for Cupcakes as indicated on the package. Fill the normal and the mini baking cups with the cupcake batter and bake them for 18-20 minutes until they're golden brown. Let them cool down on the kitchen counter.
Scoop few tablespoons of red Dip 'n Drip in a bowl and warm it  in for approx. 10 seconds in the microwave until it becomes a bit more liquid. Dip the cupcakes in the heated Dip 'n Drip and sprinkle the confetti and nonpareils over them. Let them dray on the kitchen counter.
Just a little while before you can enjoy your cupcakes. Don't forget to share your creation:
#funcakesbyme