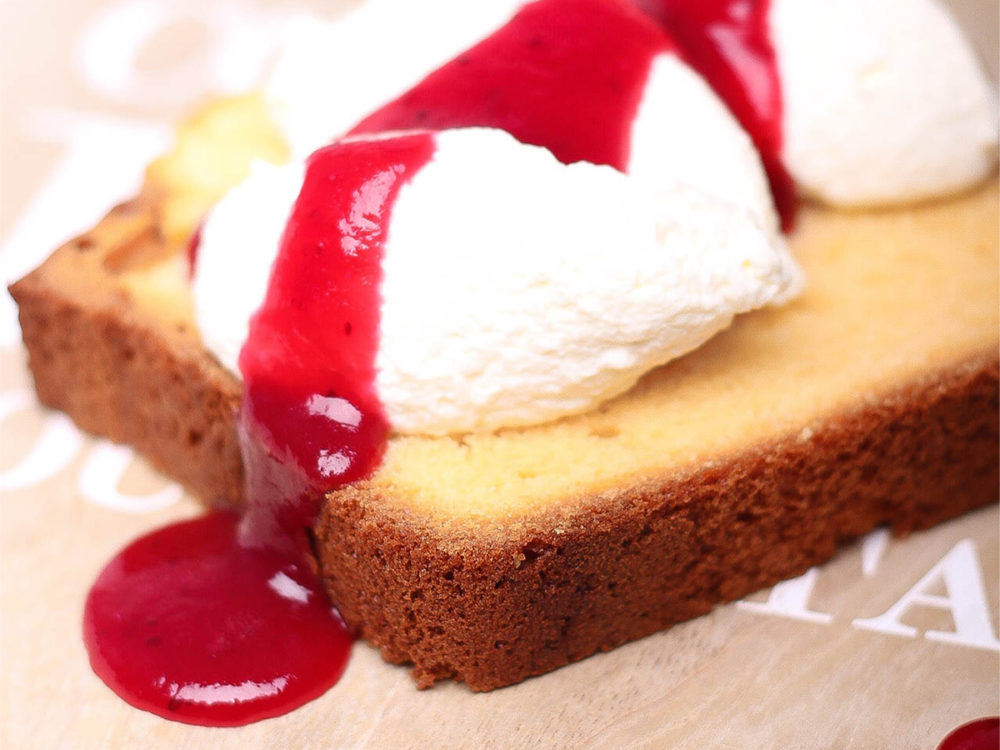 Lemon cake with cranberry sauce
A cake does not have to be boring or standard, because with this lemon cake recipe with cranberry sauce you'll create a delicious variety that everyone will enjoy.
1 hour and 30 min. waiting
What you need to make your lemon cake with cranberry sauce:
Ingredients
500 g FunCakes Mix for Cupcakes
100 g FunCakes Mix for Bavarois -Lemon-
2 tbsp FunCakes Flavour Paste -Lemon-
5 eggs (approx. 250 g)
250 g unsalted butter
120 ml water
500 ml whipping cream
250 g cranberries
3 star anises
2 cinnamon sticks
200 g sugar
360 ml fresh orange juice
Necessities
FunCakes Bake Release Spray
Wilton Cooling Grid
Wilton Recipe Right® Loaf Pan 23,4 x 13,3 cm
Blender
Sieve
Preheat the oven to 180°C (convection oven 160°C).
Prepare 500 grams of FunCakes Mix for Cupcakes as indicated on the package and add 2 tablespoons of lemon flavour paste. Grease the loaf pan using the baking spray and divide the batter into the pan. Bake the cake in in the middle of the preheated oven for approx. 55 – 60 minutes. Release the cake on a cooling grid and let it cool down completely.
Mix 250 grams of cranberries, 3 star anises, 2 cinnamon sticks, 200 grams of sugars and 360 ml fresh orange juice in a saucepan. Bring it to a boil. Once all the sugar is dissolved, lower the heat. Let it simmer until the cranberries open. Remove from the pan from the heat and take out the star anise and cinnamon sticks. Pour the mixture in the blender and mash the mixture until it is smooth. Then sieve the sauce, so that are no lumps in the sauce. Let the sauce cool down.
Cut the cake in pieces and decorate with the bavarois and the cranberry sauce.
Just a little while before you can enjoy your cake. Don't forget to share your creation:
#funcakesbyme