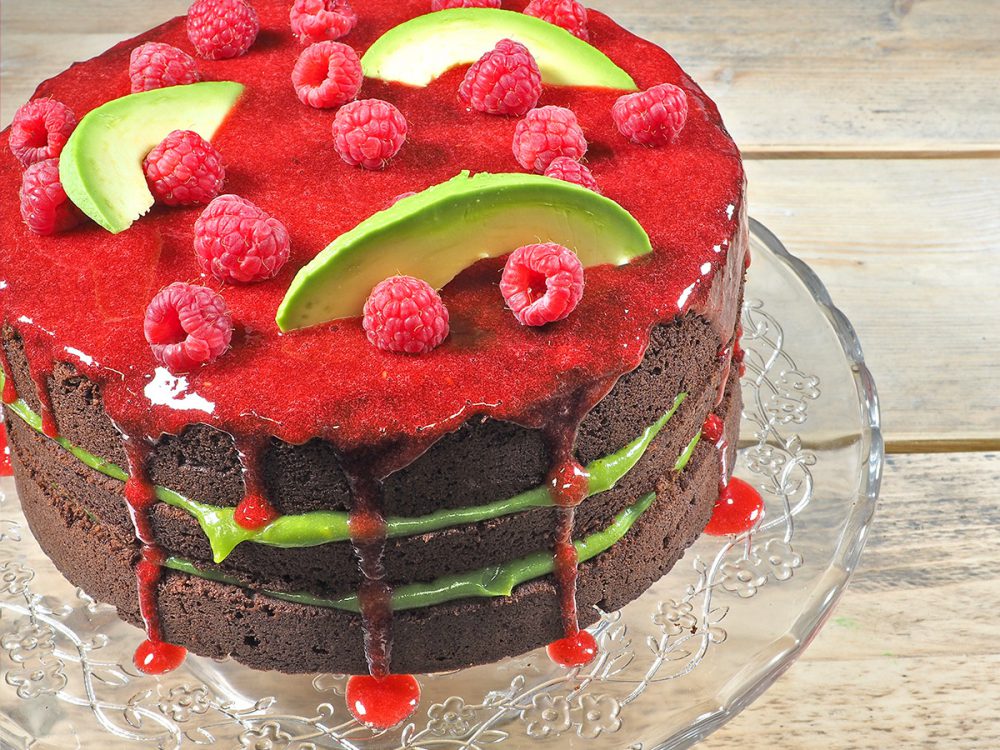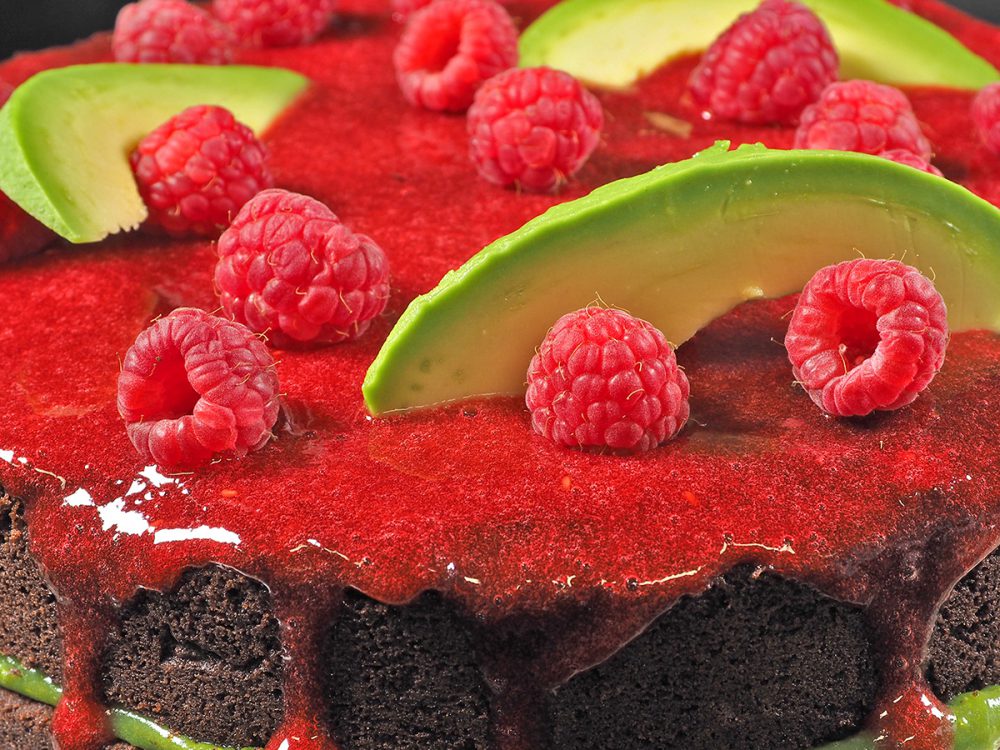 Gluten free brownie cake
This gluten-free brownie cake has no limits! The combination of raspberries and avocados go together perfectly and this colour combination makes for a party.
1 hour and 15 min. waiting
What you need to make your gluten free brownie cake:
Ingredients
500 g FunCakes Mix for Gluten Free Brownies
8 tbsp FunCakes Icing Sugar
1 tbsp FunCakes Flavour Paste -Vanilla-
3 leafs of gelatin
250 g unsalted butter
4 eggs (approx. 200 g)
250 g frozen raspberries
3 ripe avocados
125 g fresh raspberries
Half a lemon, squeezed
Necessities
FunCakes Bake Release Spray
Wilton Decorator Preferred® Deep Round Pan Ø 20x7,5cm
Wilton Ultimate Cake Leveler
Wilton Decorator Preferred Spatula Angled
Wilton Chrome-Plated Cooling Grid
Blender
Saucepan
Large sieve
Preheat the oven at 180°C (convection oven 160°C).
Prepare 500 grams of FunCakes Mix for Gluten Free Brownies as indicated on the package. Grease the baking pan with Bake Release spray and fill the baking pan with the batter. Bake the brownies in approx. 40 minutes. Let the brownie cool down on a cooling grid after baking.
Clean the avocados and keep three slices a side for decoration. Mash the rest of the avocados with the blender to a smooth mass. Add 1 tablespoon of vanilla flavour, 5 tablespoons of icing sugar and the half of a lemons juice and mix this with the blender. Place in the fridge until you use it.
Soak the gelatin in plenty water. Mash with the blender some water and the frozen raspberries to a mush. Press the mush true a sieve with a spoon (above a bowl). Add 3 tablesppons icing sugar to the smooth mass. Heat the raspberry mass in a saucepan and stir the squeezed gelatin into the mass. Let this cool down a bit.
Cut the brownie twice with the cake leveler and fill it with the avocado cream. Place the layers on each other and pour the raspberry mass over the brownie. Decorate the brownie with fresh raspberries and a few slices of avocado.
Just a little while before you can enjoy your cakes. Don't forget to share your creation:
#funcakesbyme