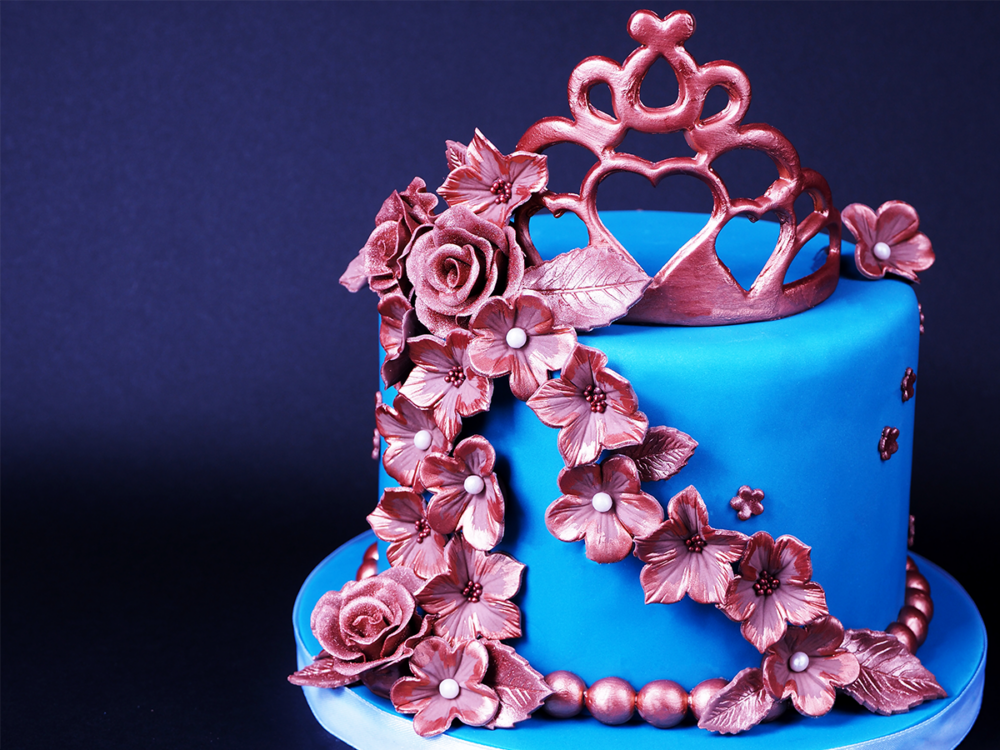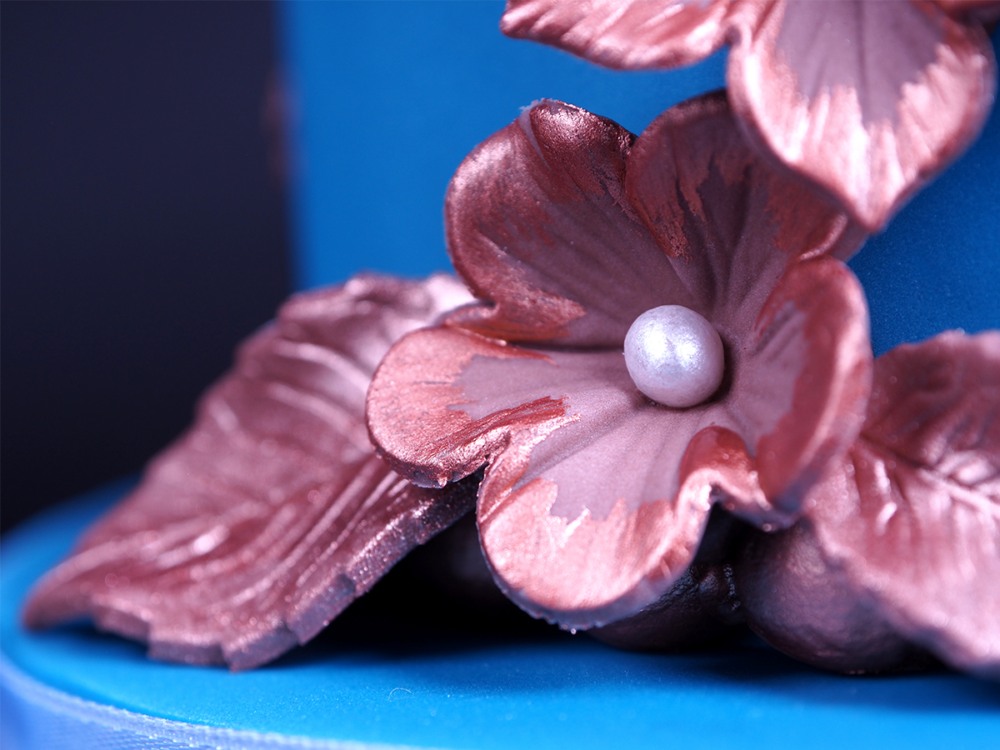 Fondant flower tiara cake
Decorate your cake with all kinds of fondant molds! A tiara and finished with flowers. The perfect for decorating your cake with ease!
What you need to make your fondant flower tiara cake:
Ingredients
250 g FunCakes Mix for Sponge Cake Deluxe
200 g FunCakes Mix for Buttercream
800 g FunCakes Fondant Bright White
FunCakes Flavor Paste - Cherry
FunCakes Sugar Pearls 4mm – Pearl White
FunColours Gel - Royal Blue
FunColours Gel - Brown
FunColours Dust - Deep Claret
250 g unsalted butter
225 ml water
4 eggs (approx. 200 g)
Necessities
FunCakes Edible glue
FunCakes CMC - Tylopowder
FunCakes Bake Release Spray
FunCakes Dummy Round 10cm
Wilton Perfect Height Rolling Pin
Wilton Wide Glide Rolling Pin
Wilton Comfort Grip Spatula corner 22,5 cm
Wilton cooling grid
Wilton Cake leveler
Wilton Brush set
Wilton parchment paper
PME Extra Deep Round Cake Pan Ø 15 x 10 cm
PME Small blossom plunger
PME Medium rose petal plunger
FMM Tiara Cutter
Silikomart Cutter / veiner mini daisy
Silikomart Cutter / veiner mini flower
Karen Davies Silicone mold for pearl edges
Rejuvenator
Take 250 g fondant bright white and knead with the brown coloring and a generous teaspoon of tylopowder. Roll out the brown fondant with the small rolling pin (not too thin) and cut out the tiara. Line a small dummy or mug with cling film and wrap the tiara around it so that it dries round.
Tip! Prepare the tiara and the flowers at least a day in advance so that it can dry properly.
Roll out the fondant thinner, cut out the desired number of flowers and press in with the veiner texture. Let the flowers dry on a crumpled piece of kitchen paper or in an egg carton.
Preheat the oven to 180°C (convection oven 160°C).
Prepare 250 g of FunCakes Mix for Sponge Cake Deluxe according to the instructions on the package. Grease the baking pan, put the batter in the baking pan and bake for 30-35 minutes. Let the cake cool down by using a cooling grid.
Cut the sponge cake 2 or 3 times, fill with the cherry buttercream and then cover it all around. Put in the fridge until ready to use.
Make edible paint by mixing the dust with rejuvenator. Use it to paint the tiara. Let this dry well again. Also apply a little paint to the flowers and let it dry well.
Color 550 g fondant with the blue coloring, roll out with the large rolling pin and cover the cake with it. Stick the tiara on top of the cake with some glue and decorate with a pearl border at the bottom of the cake and the cut out flowers and leaves.
Just a little while before you can enjoy your cakes. Don't forget to share your creation:
#funcakesbyme