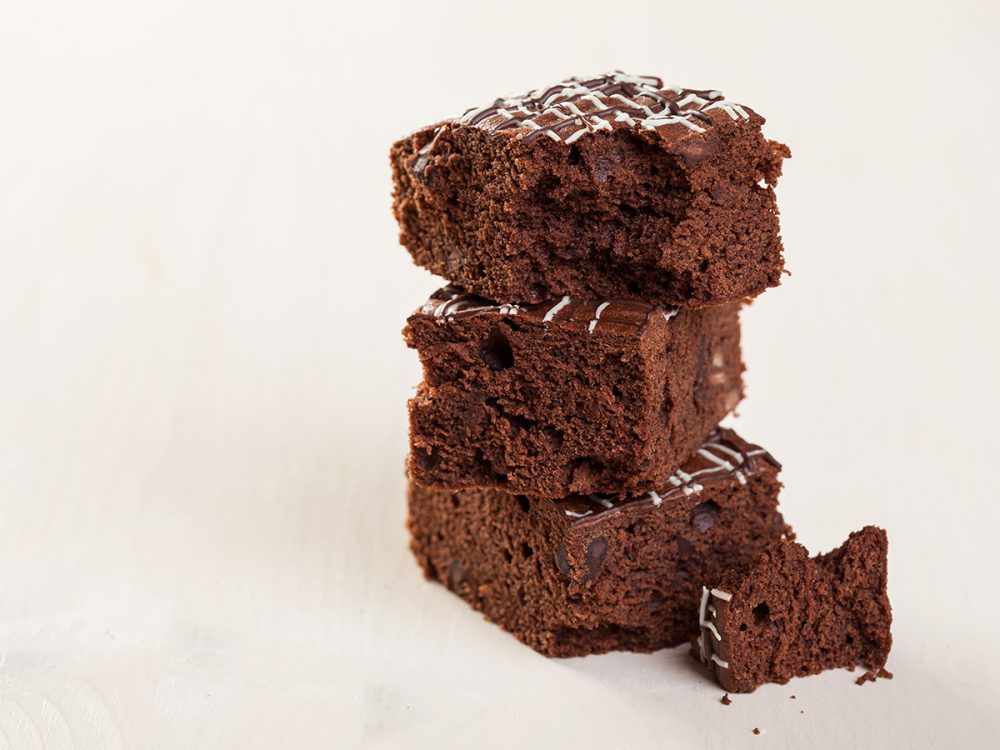 Brownies
WE LOVE BROWNIES! Who not? With the help of this basic recipe you can bake the best brownies and not a single crumb will remain.
What you need to make your brownies:
Ingredients
750 g FunCakes Mix for Brownies
4 eggs (approx. 190 g)
80 g unsalted butter
160 ml water
Necessities
FunCakes Bake Release Spray
Wilton Covered Brownie Pan Square 22,5 x 22,5cm
Wilton Parchment Paper
Wilton Chrome-Plated Cooling Grid
Preheat the oven to 175°C (convection oven 160°C).
Beat 750 grams of FunCakes Mix for Brownies with 4 eggs, 80 grams of butter and 160 ml of water on low speed in 3 minutes to a thick batter.
If desired add filling (nuts, raisins, chocolate).
Grease the baking tin with the baking spray and coat the baking tin with baking paper.
Bake the brownie in the middle of the preheated oven for 45 – 50 minutes and let it cool down using a cooling grid.
Just a little while before you can enjoy your basic recipe. Don't forget to share your creation:
#funcakesbyme