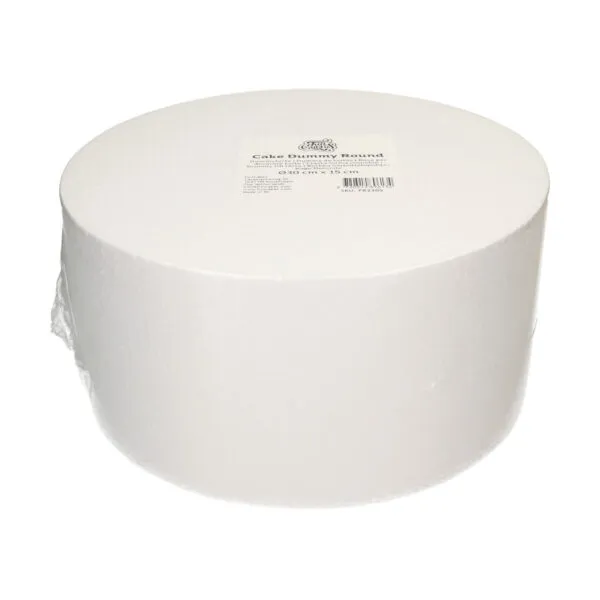 Cake Dummy Round 15 cm
The cake dummies from FunCakes are made of polystyrene material (styrofoam). You use them when you want to make a beautifully decorated cake that can last long, for example for a shop window. Or if you like to experiment with sugar paste or other decorations. The dummies are sturdy and have nice clean edges. They are available in many different shapes and sizes.
Ø10 cm (F82285)
Ø15 cm (F82290)
Ø20 cm (F82295)
Ø25 cm (F82300)
Ø30 cm (F82305)
Do you want to practice covering and decorating a cake with cream? Then cover the dummy with Enchanted Cream® that you only prepare with water. This dries up and then keeps well.
The FunCakes Cake Dummy is individually sealed because it can come in contact with food items and to limit damage.
Size: 15 cm high.