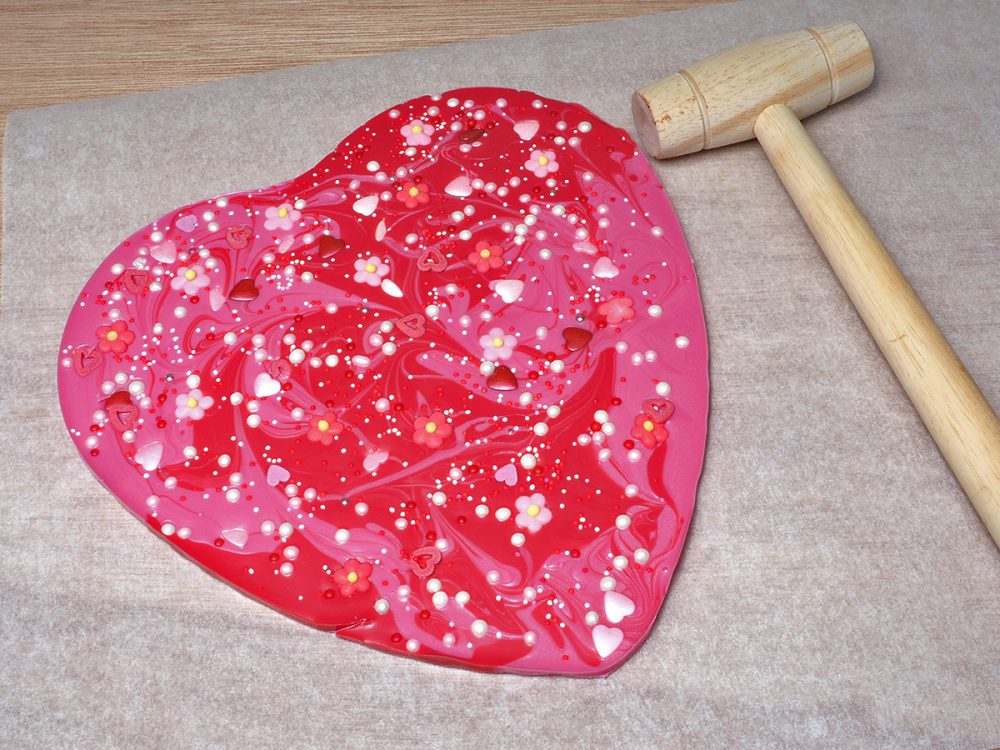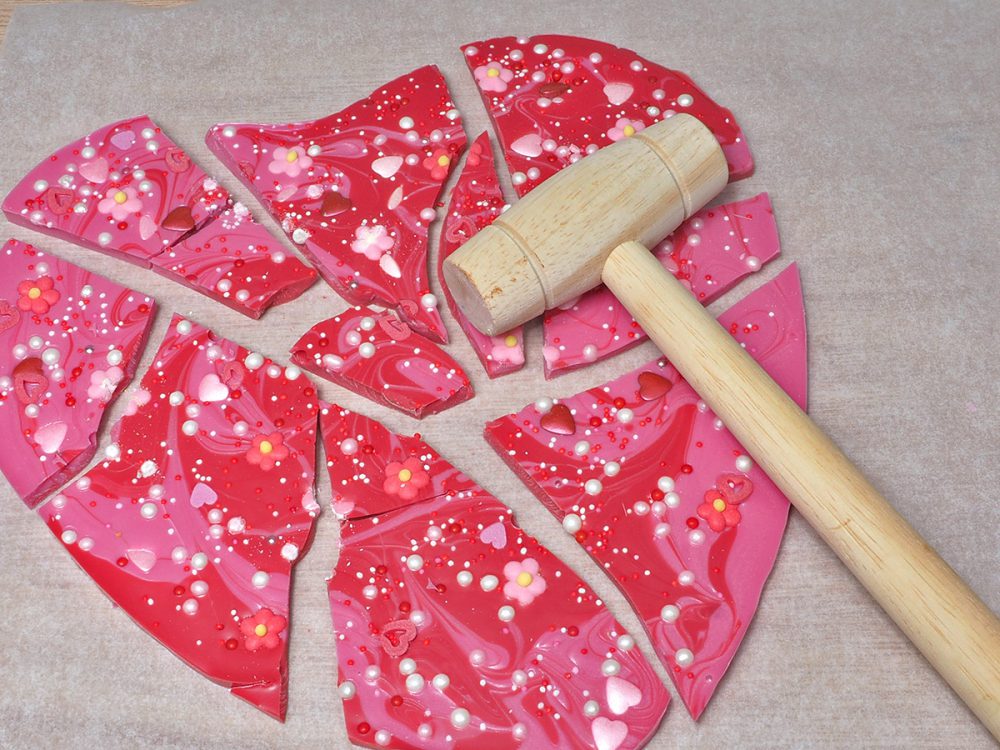 Valentine's Day choco heart
Surprise your lover on Valentine's day with this large heart of FunCakes Deco Melts!
What you need to make your valentine's day choco heart:
Ingredients
150 g FunCakes Deco Melts -Red-
150 g FunCakes Deco Melts -Pink-
FunCakes Sprinkle Medley -Love-
FunCakes Sugar Decorations Little Flowers Set/32
FunCakes Nonpareils -Lots of Love-
FunCakes Acetate Roll
Necessities
Wilton Parchment Paper Roll
Kaiser Springform Heart Classic -24cm-
2 bowls suitable for the microwave
Tooth pick
Place a sheet of parchment paper on the baking tray or cutting board. Wet the inner edge of the springform with some water, stick the acetate foil against the wet edge and place it on the baking tray covered with parchment paper.
Melt 150 grams of Deco Melts at 450W (max. 500W) each in a separate a bowl. Stir well every 15-20 seconds. Stop heating when the melts are almost completely melted (small bits of melts still visible). Keep stirring until the melts are smooth and completely dissolved.
Pour the melts in the form and whisk it a little bit with a skewer to create a marble effect. Immediately sprinkle the sprinkles and decorations over the heart.
Place the heart in the fridge for 10-15 minutes to harden.
Then break it into pieces.
Just a little while before you can enjoy your chocolate. Don't forget to share your creation:
#funcakesbyme