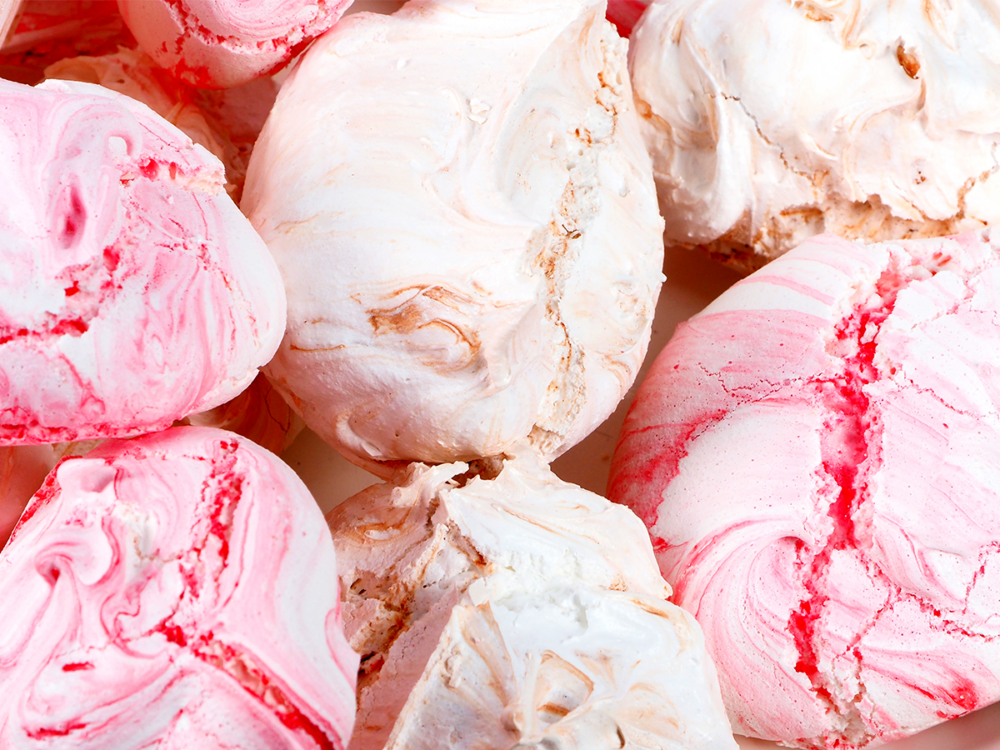 Toffee and cherry meringues
A super simple recipe, but oh so delicious. Customize it to your own taste and et voila! Enjoy your meal.
What you need to make your toffee and cherry meringues:
Ingredients
14 g FunCakes Meringue Powder
FunCakes Food Color Gel - Poppy Red
FunCakes Food Color Gel – Brown
FunCakes Flavor Paste Caramel Toffee
FunCakes Flavor Paste Cherries
375 g sugar
130 ml water
Preheat the oven to 120°C (convection oven 100°C).
Mix 125 ml water, 125 g sugar and 14 g meringue powder in a small bowl and stir until the sugar has dissolved. Put this in a mixing bowl and mix with a whisk on high speed until a white foamy whole.
While the mixer is running, add the rest of the sugar in a trickle and mix until it becomes white glossy and chewy.
Divide the foam into two portions and flavour with the Toffee and Cherry flavouring. Color the foam with the Toffee flavor brown and color the Cherry foam red with the food coloring.
Line a baking tray with parchment paper, spoon the meringue batter onto the baking tray in portions and let it dry in the oven for 2 hours.
Just a little while before you can enjoy your treats. Don't forget to share your creation:
#funcakesbyme