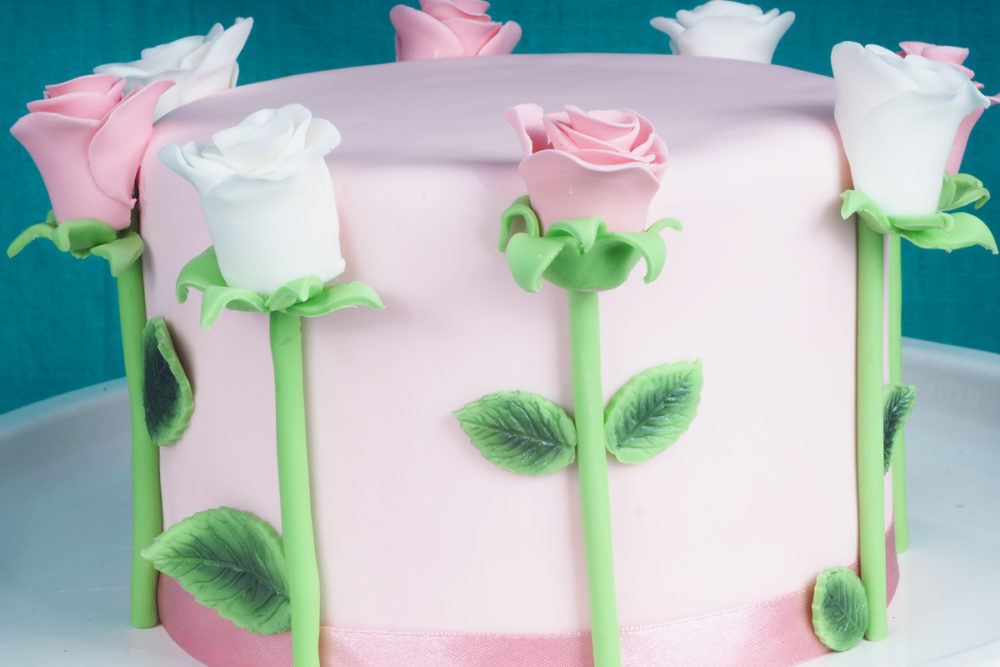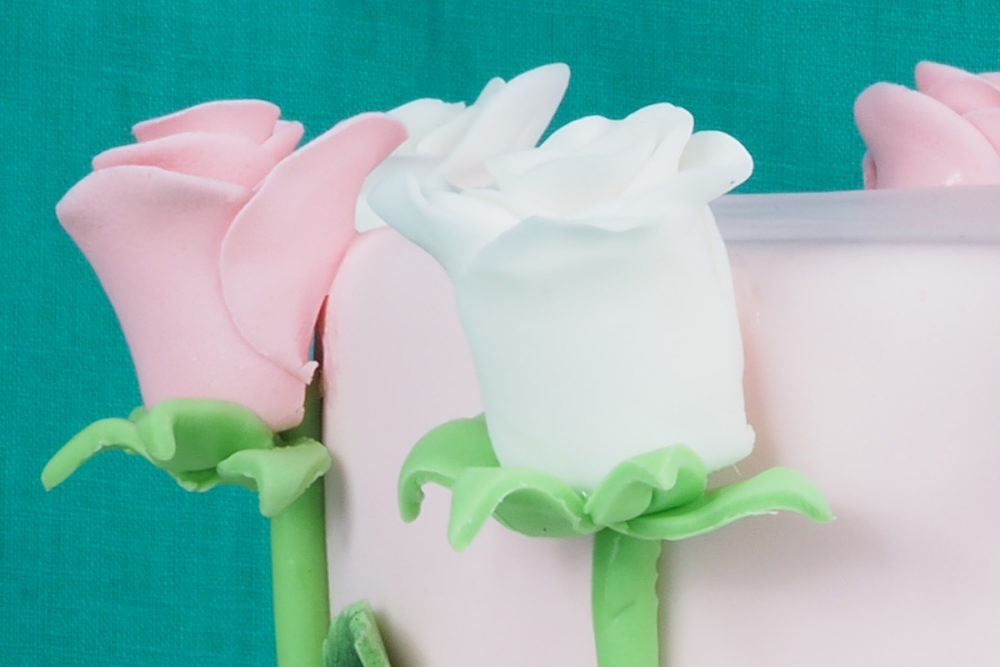 Mother's day rose cake
Do you want to surprise your mother with something? A cake is the perfect way to show your love to your mother.
What you need to make your mother's day rose cake:
Ingredients
300 g FunCakes Mix for Sponge Cake Deluxe
200 g FunCakes Mix for Buttercream
Funcakes Flavour Paste Peach
750 g FunCakes Rolfondant Bright White
FunCakes Edible FunColours Gel - Pink
FunCakes Edible FunColours Gel - Bright Green
FunCakes Edible FunColours Dust - Holly Green
250 g unsalted butter
200 ml water
30 ml water
6 eggs (aprox. 300g)
Necessities
FunCakes Edible Glue
FunCake Bake Release Spray
Wilton Perfect Height Rolling Pin
Wilton Cake Leveler
Wilton Cooling grid
Wilton Spatula Straight
PME Deep Round Cake Pan Ø 15 x 7,5cm
PME Rose plunger Small and Med
PME Mexican Foam Pad
PME Calyx Cutter
FMM Easiest Rose Cutter Ever
Preheat the oven to 180 ° C (convection oven 160 ° C).
Prepare 150 gram FunCakes Mix for Sponge Cake as indicated on the package. Grease the baking tin and scoop the batter into the baking tin. Bake the biscuit in the middle of the preheated oven for 35 minutes until done. Repeat this again.
Cut the top cap of both biscuits very thin, you do not use this. Then cut them both horizontally in half twice and stack them on top of each other with a layer of peach buttercream between the biscuits. Place the top biscuit upside down on the cake so that the bottom of the biscuit is facing up. In this way you create a nice tight cake. Cover the cake with buttercream and put in the fridge to set.
Knead 600 grams of white fondant mixed with a little bit of pink food coloring. Color about 50 grams of white fondant soft green, leave the rest white. Roll out the pink fondant and cover the cake with it. Color any leftover pink fondant a little darker pink.
With the white and dark pink fondant make small roses with the Easiest Rose Cutter, let it dry for a while. You make stems, calyxes and leaves from the green fondant. Color the leaves a bit darker in the middle with green powder. Cut the bottom of the florets diagonally. Stick the stems and leaves against the cake and stick a calyx on the bottom of the rose. Attach the rose to the top of the stem. If necessary, you can insert a cocktail stick underneath as a support for the rose and remove it just before serving.
Just a little while before you can enjoy your cakes. Don't forget to share your creation:
#funcakesbyme