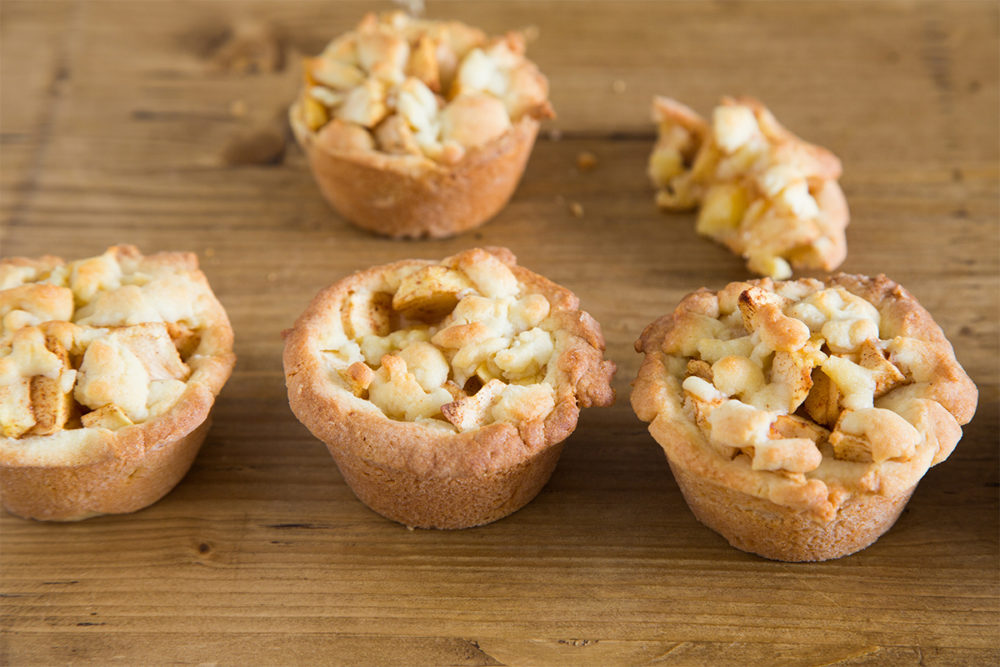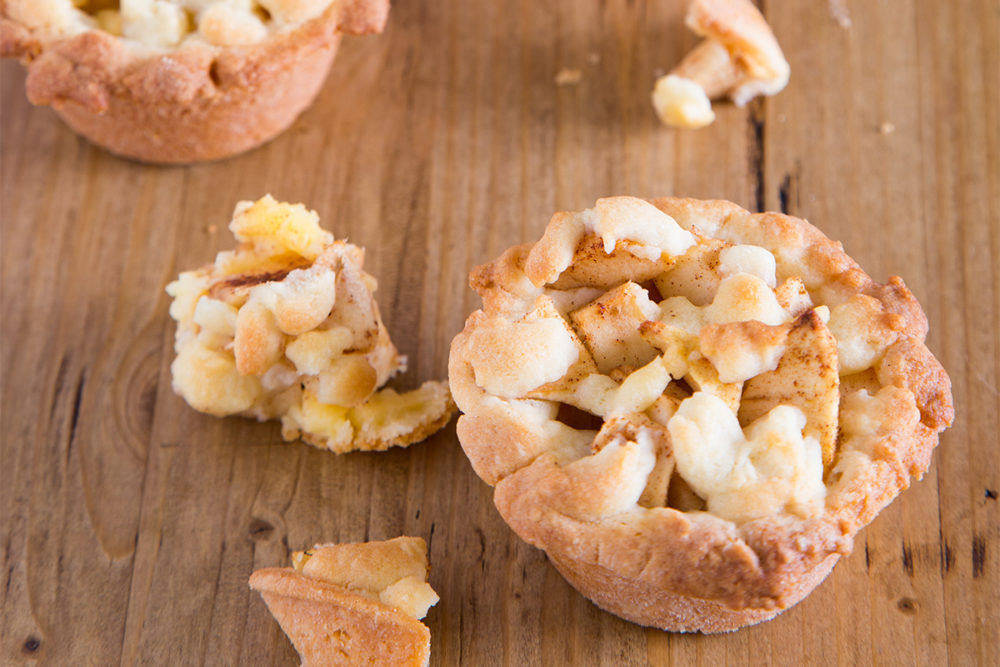 Mini apple pies
Not in the mood for a big apple pie? Then these mini apple pies are perfect! They are made quickly, look nice and are also very tasty. Also handy for sharing!
What you need to make your mini apple pies:
Ingredients
500 g FunCakes Mix for Cookies
100 g FunCakes Mix for Crème Pâtissière
250 ml water
150 g (cream)butter
3 apples
1 egg (approx. 50 g)
Sachet of vanilla sugar
Cinnamon
Bread-crumbs
Necessities
Wilton Muffin pan (standard, 12 pieces)
Round cutter 7 cm
Prepare 500 g FunCakes Mix for Cookies as indicated on the package. Let it set in the fridge for at least 1 hour. Peel and cut the apples into small pieces and sprinkle the vanilla sugar and cinnamon on top. Mix this well together.
In the meantime, make the pastry cream. Prepare 100 g of FunCakes Mix for Crème pâtissière with 250 ml water.  Beat this mixture in about 5 minutes until smooth. Let the cream set for a while.
Roll out the dough on a floured work surface to about 1 cm thick and cut out circles of about 7 cm. Grease the muffin pan and line the inside of the cups with the dough. Sprinkle a little breadcrumbs over the bottom. This way the moisture doesn't soak into the soil.
Preheat the oven to 170 °C (convection oven 150°C).
Fill the containers with a layer of pastry cream and fill it with the apple mixture. Cover the cakes with strips of dough or with crumbled dough. Bake in a preheated oven at for approx. 25-30 minutes until golden brown.
Finish it off with a nice dollop of whipped cream!
Just a little while before you can enjoy your treats. Don't forget to share your creation:
#funcakesbyme