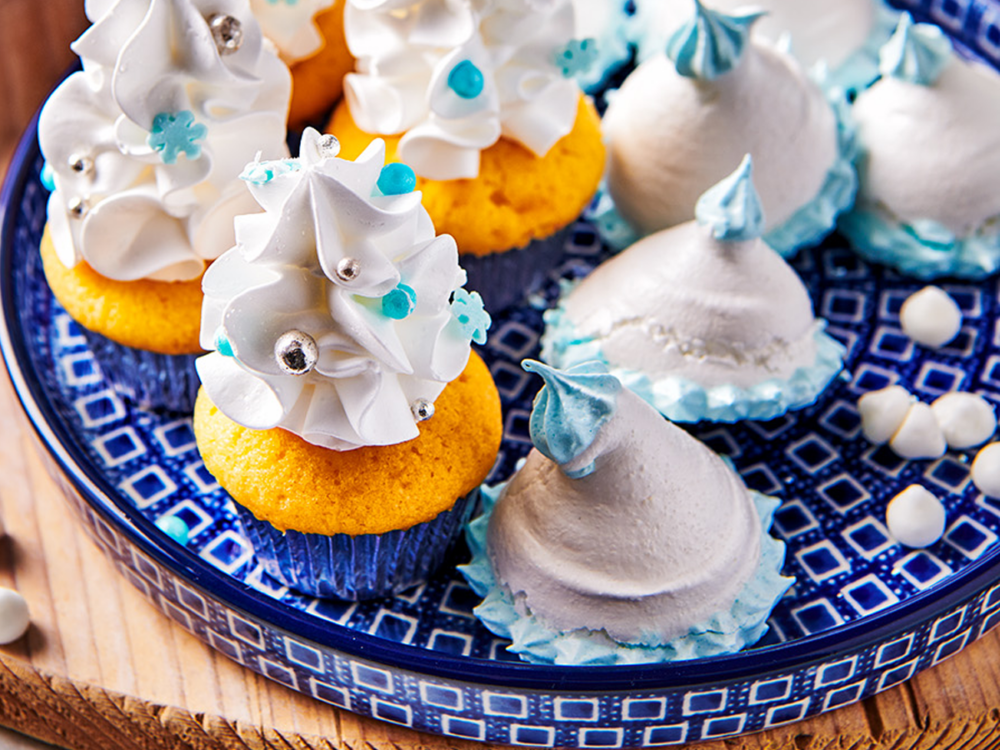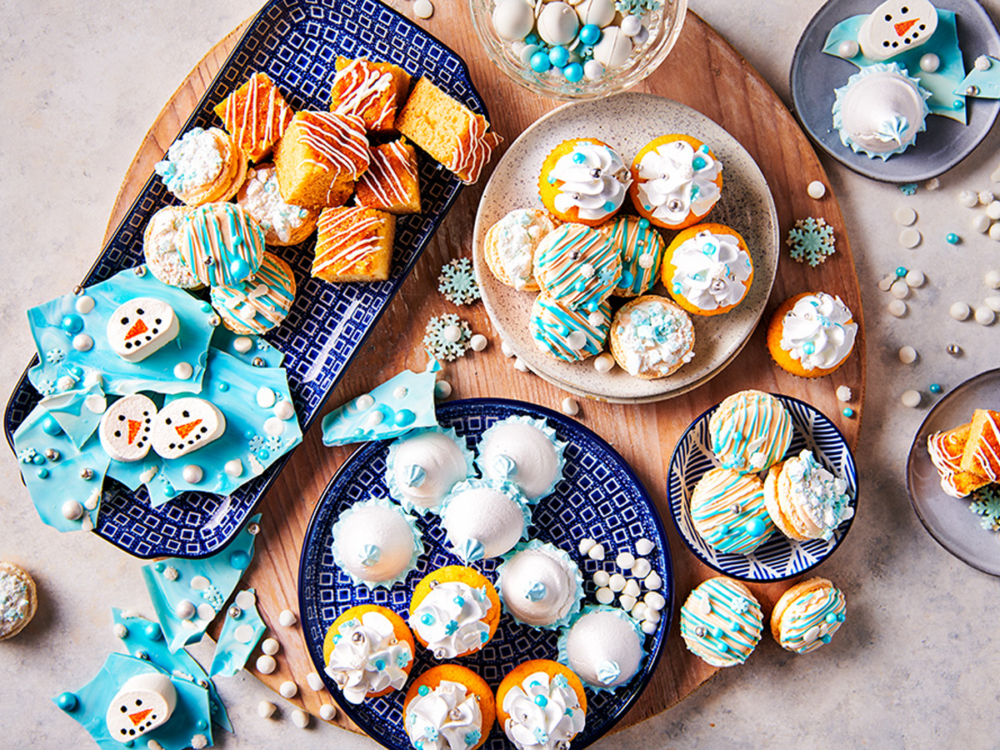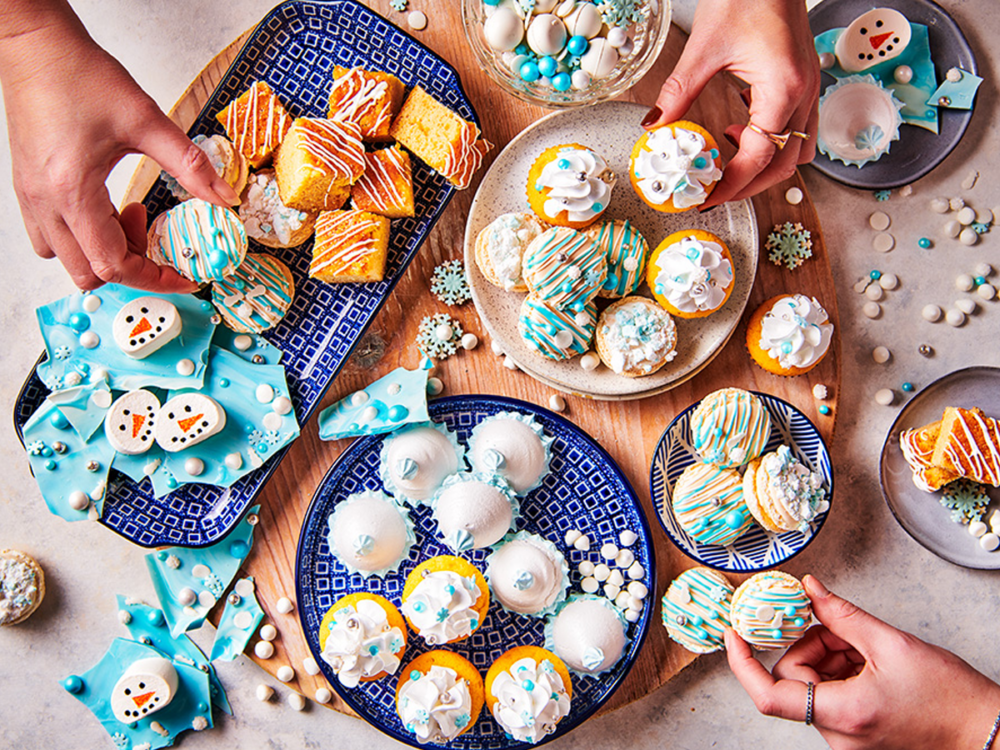 Meringue beanies
An original, delicious and creative meringue snack! With this recipe you will creatively make a delicious snack for your graze platter.
What you need to make your meringue beanies:
Ingredients
14 g FunCakes Meringue Powder
FunCakes Food Colour Gel Baby Blue
375 g sugar
125 ml water
Necessities
FunCakes Decorating Bags
Wilton Tip #1A Round
Wilton Tip #018 Open Star
Wilton Parchment Paper
Put 14 g FunCakes Meringue Powder together with 125 ml water and 125 g granulated sugar in a bowl, stir well and leave to stand for a while.
Pour this mixture into a fat-free mixing bowl and mix on high speed with a fat-free whisk until frothy. Add the rest of the sugar and continue to mix on high speed until the foam is firm and forms stiff peaks.
Preheat the oven to 120°C (convection oven 100°C).
Color a small portion of the meringue batter light blue and put it in a decorating bag with tip #018. Place the rest of the white meringue natter in a decorating bag with tip #1A. 
Line a baking sheet with parchment paper and pipe the white foam into high domes. Pipe little stars with the blue meringue along the bottom edge and on top of the tuff. Dry the meringues in the oven for about 1 ½ to 2 hours and after the oven time, let the meringues cool in the oven.
Just a little while before you can enjoy your treats. Don't forget to share your creation:
#funcakesbyme