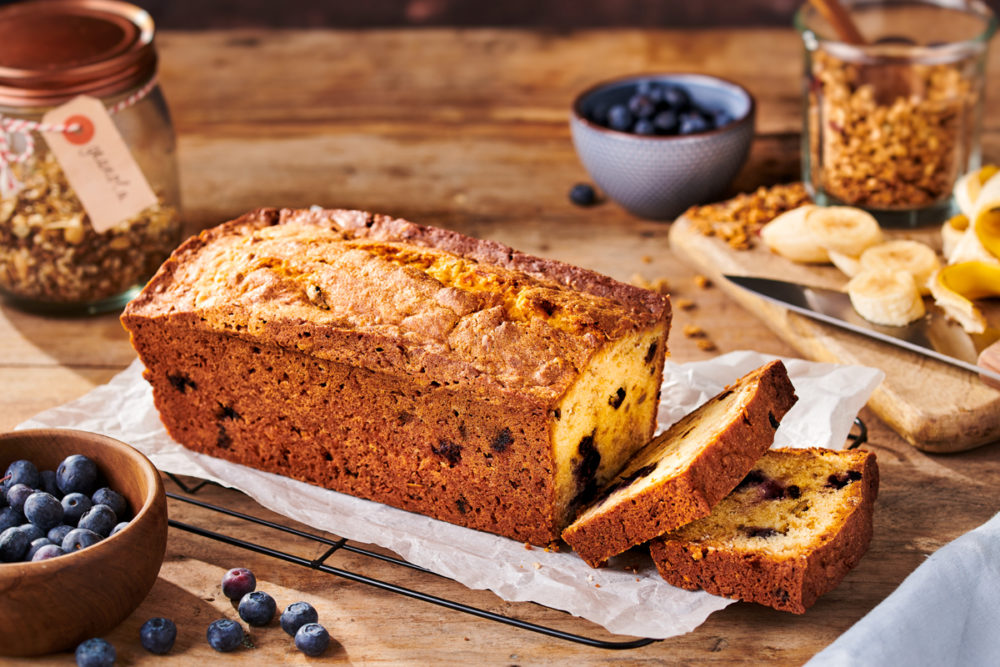 Low sugar banana bread
Let's go bananas. This delicious banana loaf is the perfect start of the day and a nice snack during the day.
1 hour and 20 min. cooking
What you need to make your low sugar banana bread:
Ingredients
500 g FunCakes Mix for Cupcakes Lactose Free - Low Sugar
250 g unsalted butter
150 g granola
75-100 g blueberries
5 eggs (approx. 250 g)
1 banana
Necessities
FunCakes Bake Release Spray
Wilton cooling grid
Kaiser Loaf Pan Classic -25cm
Skewer
Preheat the oven to 180°C (convection oven 160°C) and spray the baking tin with bake release spray.
Prepare 500 g Mix for cupcakes as indicated on the package. Smash the banana and add this together with the granola and blueberries to the mixture. Put the mixture in a cake batter and bake in approx 60-70 minutes. After baking place the cake on a cooling grid to cool down.
Tip! Check this with a skewer, if there is no cake on the skewer then it is done.
Just a little while before you can enjoy your cakes. Don't forget to share your creation:
#funcakesbyme