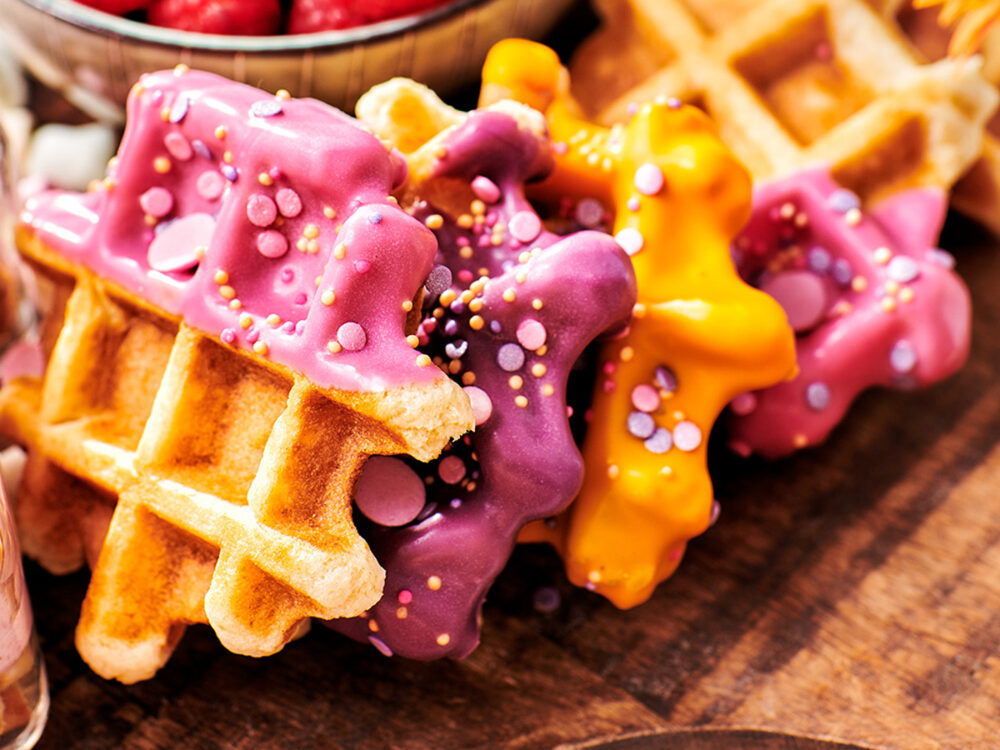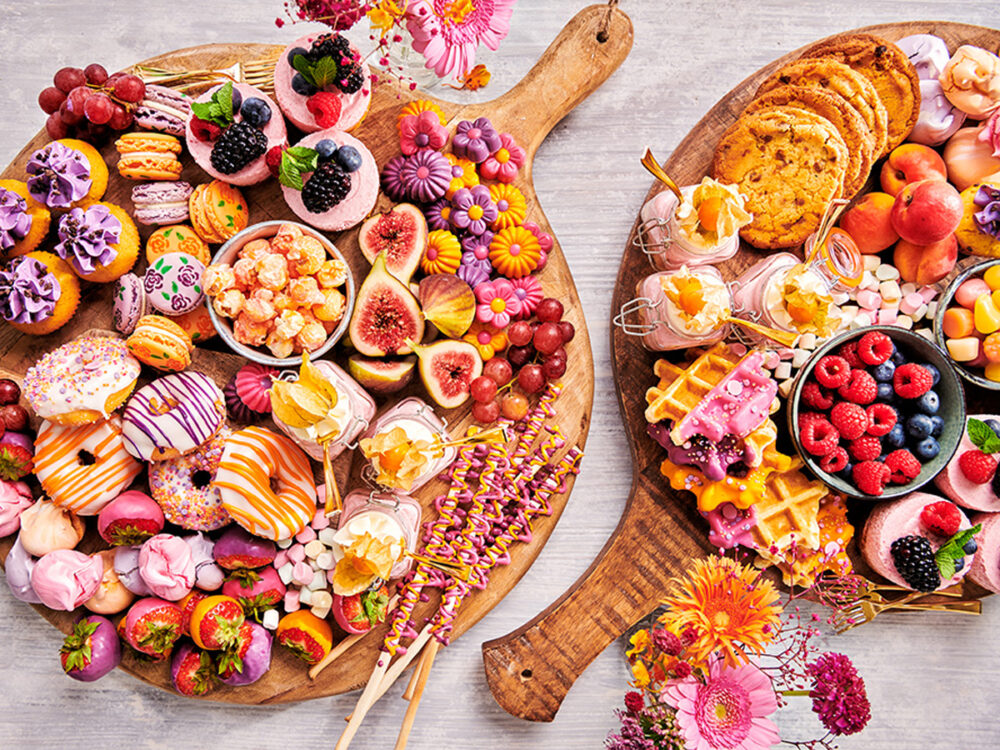 Graze Away Waffles
With the FunCakes baking mix you can easily make waffles yourself! Go for colorful Deco Melts as a topping and top it off with some sprinkles! Perfect for a wonderfully creative afternoon and a very nice treat to yourself or your friends!
What you need to make your graze away waffles:
Ingredients
500 g FunCakes Mix for Waffels
FunCakes Deco Melts Purple
FunCakes Deco Melts Orange
FunCakes Deco Melts Pink
FunCakes Nonpareils Dark Pink
FunCakes Nonpareils Orange
FunCakes Nonpareils Purple
FunCakes Confetti Metallic Purple
FunCakes Confetti Metallic Pink
175 ml water
150 g unsalted butter
1 egg (approx. 50g)
Necessities
FunCakes Bake Release Spray
Bestron Sweet Dreams - Waffle maker
Prepare 500 g FunCakes Mix for Waffles according to the instructions on the package and make small balls from about 35 g each. Spray the baking trays from the waffle iron with bake release spray and bake the mini waffles for 3 to 4 minutes until light brown.
Melt the different colors of FunCakes Deco Melts in the microwave according to the instructions on the package and dip the waffles in it. Immediately sprinkle some of the sprinkles on it.
Just a little while before you can enjoy your treats. Don't forget to share your creation:
#funcakesbyme