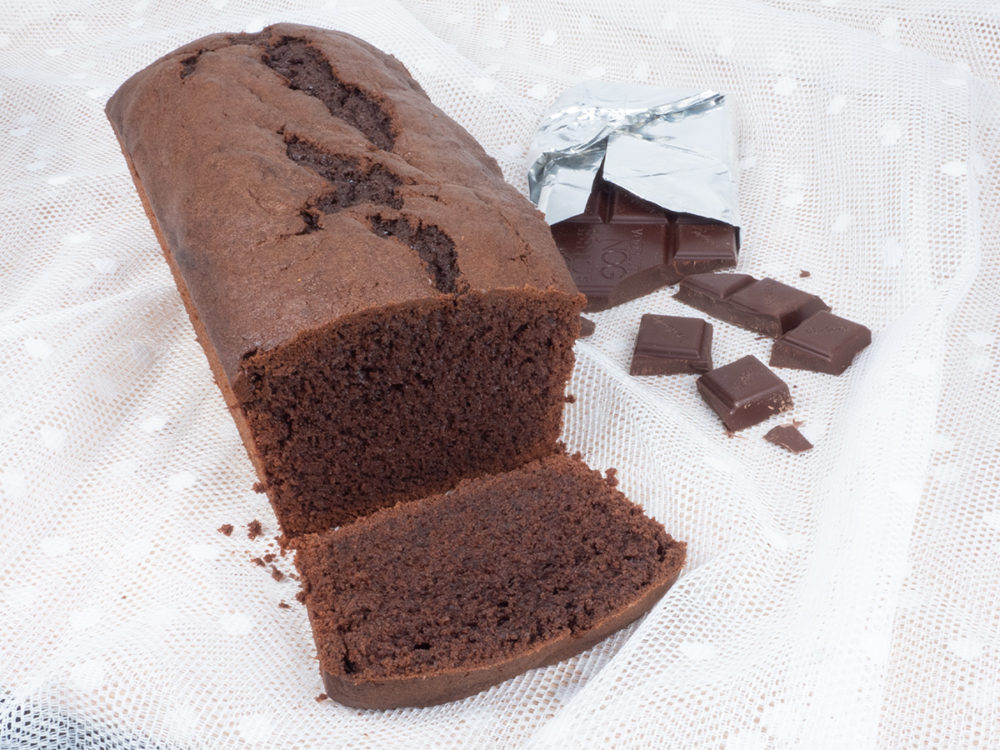 Dark choco cake
This dark chocolate cake is a mix between brownie and a regular cake. It contains more cocoa than a cake and therefore contains a light chocolate taste. Great with a cup of coffee or tea.
What you need to make your dark choco cake:
Ingredients
400 g FunCakes Mix for Dark Choco Cake
180 g unsalted butter
4 eggs (approx. 200 g)
25 ml water
Necessities
FunCakes Bake Release Spray
Wilton Recipe Right® Loaf Pan
Wilton Cooling Grid
Preheat the oven to 170°C (convection oven 150°C).
Mix 180 grams of butter soft. Add 400 grams of FunCakes Mix for Dark Choco Cake, 4 eggs and 25 ml of water to the softened butter. Mix the mixture on low speed for 4 minutes to a stiff batter.
Tip! Use the ingredients at room temperature.
Grease the baking pan using a baking spray. Pour the batter into the pan and bake the cake in the centre of the preheated oven for approx. 60 minutes. Release the cake immediately after baking and let it cool down on a cooling grid.
Just a little while before you can enjoy your basic recipe. Don't forget to share your creation:
#funcakesbyme