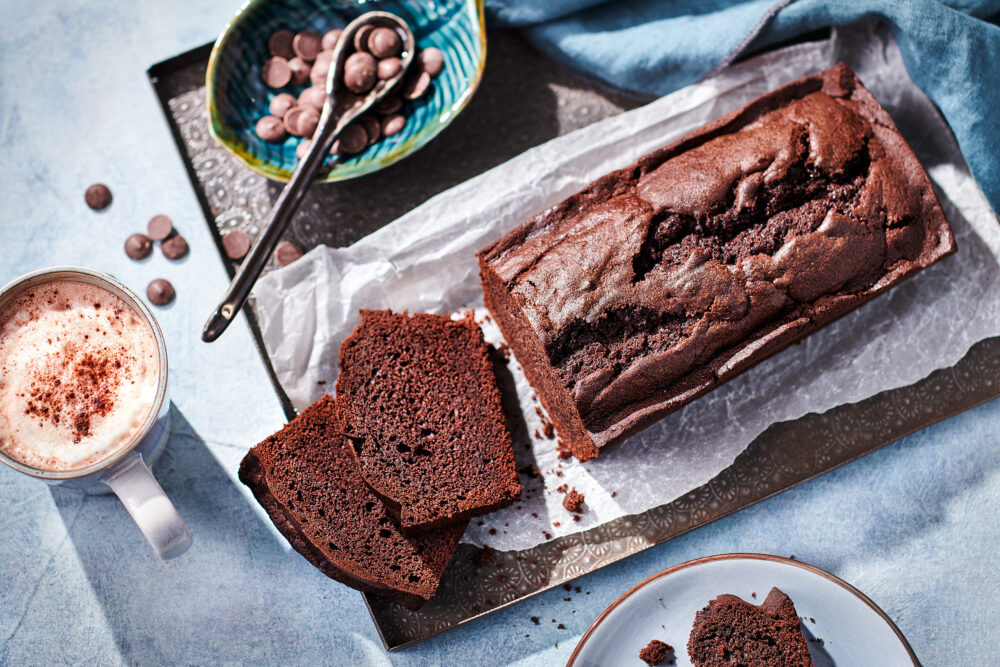 Dark choco cake
A super simple recipe for a delicious choco cake. Make the cake to go with your morning coffee or afternoon tea. Nothing beats a homemade cake, right?
1 hour and 10 min. cooking
What you need to make your dark choco cake:
Ingredients
640 g FunCakes Mix for Cake Brownie
135 ml water
120 g FunCakes Chocolade Melts Dark
70 g soft unsalted butter
3 eggs (approx. 150 g)
FunCakes Bake Release Spray
Necessities
Wilton Recipe Right Non-Stick Cooling Grid - 40x25 cm
Patisse Adjustable Loaf Pan Profi 20-35cm
Preheat the oven to 160°C (convection oven 180°C) and grease the loaf pan with the baking spray.
Prepare 640 g FunCakes Mix for Cake Brownie according to the instructions on the package. Slide the cake pan to 24 cm, spread the batter in the cake pan and bake the cake for 60-70 minutes.
After baking, let the cake cool for half an hour in the tin and then place it on a cake stand to cool completely.
The cake can be frozen. Wrap it tightly in plastic wrap and put it in the freezer. Leave to defrost on the counter.
Just a little while before you can enjoy your cake. Don't forget to share your creation:
#funcakesbyme