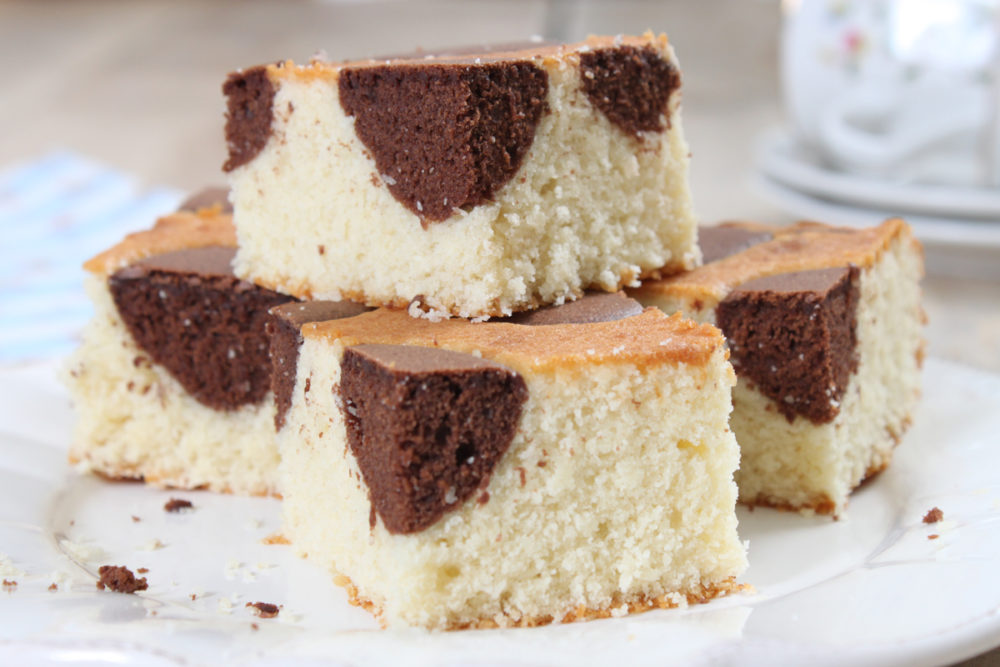 Coconut brownie cake
Fingerlickin' good combination of coconut and brownie all in one cake. For the real coconut lovers.
What you need to make your coconut brownie cake:
Ingredients
360 g FunCakes Mix for Brownies
250 g FunCakes Mix for Cupcakes
100 g FunCakes Chocolade chunks – dark
165 g unsalted butter
100 gram grated coconut
75 ml water
5 eggs (circa 250 g)
Necessities
FunCakes Bake Release spray
FunCakes decorating bags
Wilton Recipe Right® baking pan Ø 25cm
Wilton cooling grid
Preheat the oven to 175°C (convection oven 160 °C).
Prepare 360 gram FunCakes Mix for Brownies as indicated on the package. Mix this in three minutes on a low setting into a smooth and thick whole. Spray the baking pan with Bake Release spray and fill it with the brownie mixture. Sprinkle the chocolate chunks over it.
Prepare 250 gram FunCakes Mix for Cupcakes as indicated on the package. Add 100 gram grated coconut and mix this for four minutes on a low setting till it's smooth. Fill a decorating bag and cut of the tip. Pipe this mixture in the baking pan above the brownie layer and chocolate chunks. Bake the cake in 40 minutes golden brown. Let the cake cool down on a cooling grid.
Just a little while before you can enjoy your cake. Don't forget to share your creation:
#funcakesbyme